Upcoming Lessons
Introducing you to new planes in spirituality, society, and self-awareness - one week at a time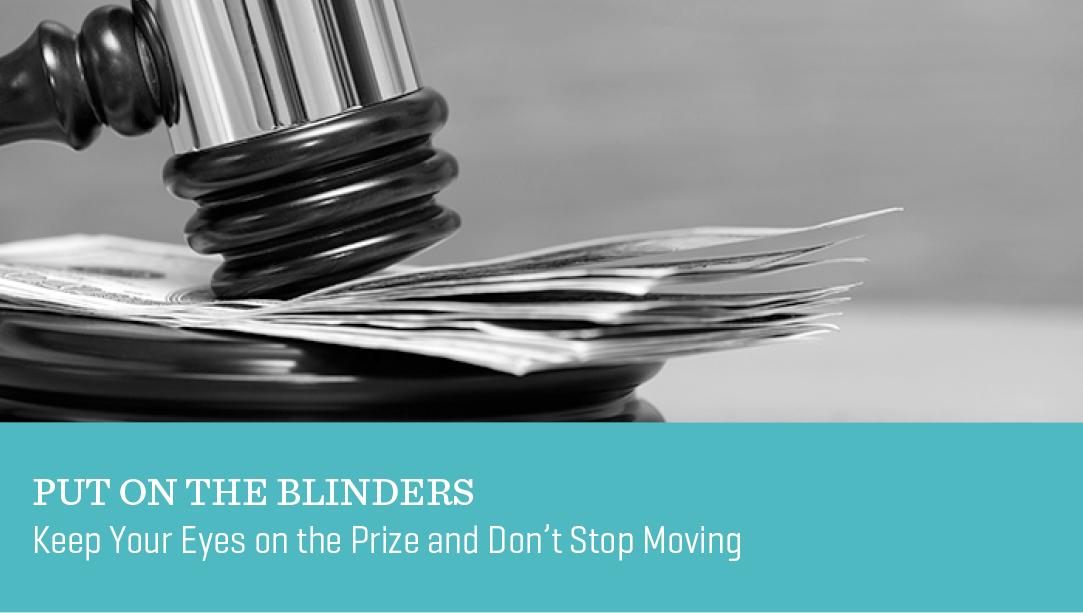 Put on the Blinders
Keep Your Eyes on the Prize and Don't Stop Moving
A dry, legal, and highly technical clause of Jewish finance law is picked apart in a psychological/religious analysis. We emerge with powerful lessons for maintaining the sense of dignity and perseverance we need to power through our intended mission in life.
Week of Jan 23, 2022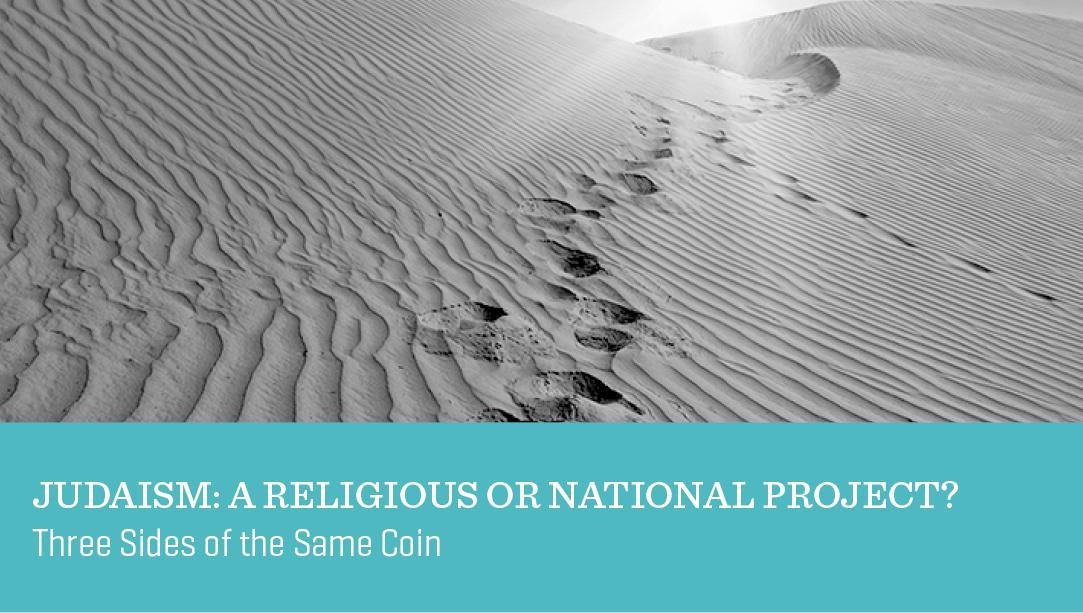 Judaism: A Religious or National Project?
Three Sides of the Same Coin
There's much chatter on this question. Throw in the mix the many other possibilities of what "Judaism" may or may not be. So, what is it, after all? The story of the nascent Jewish nation emerging from Egypt, entering the Holy Land, and finally building a Temple for G-d has some answers.
Week of Jan 30, 2022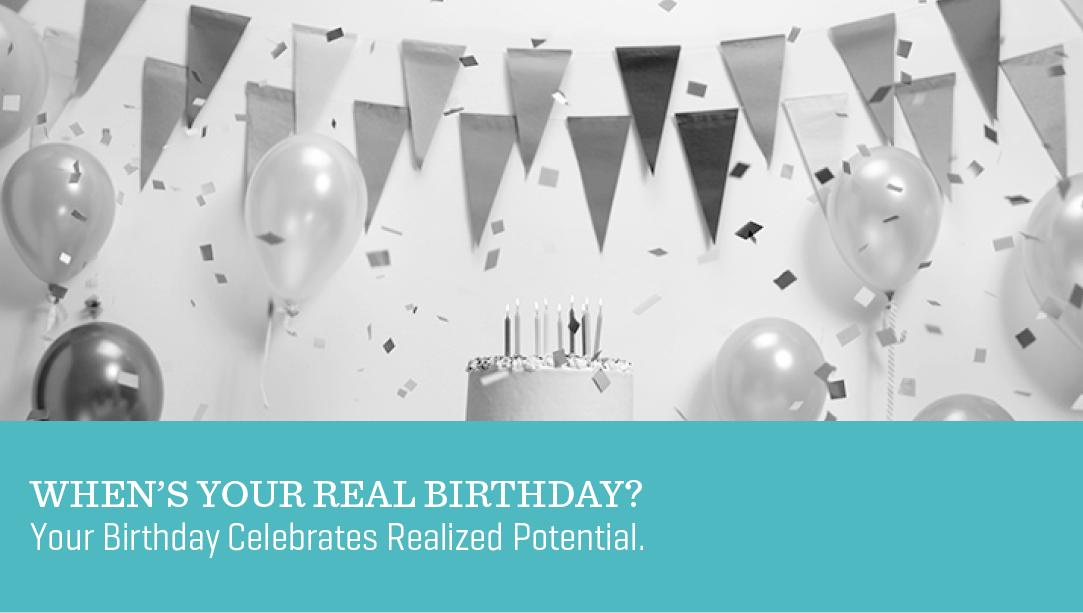 When's Your REAL Birthday?
Your Birthday Celebrates Realized Potential. Go Ahead and Realize Even More
People love celebrating; yahrtzeits not so much. Surprisingly, while the birthday and yahrtzeit of our first leader, Moshe, occurred on the same date, it is technically only his passing that is commemorated. Why? Because your true birthday is more about what you've done than about what you can do.
Week of Feb 6, 2022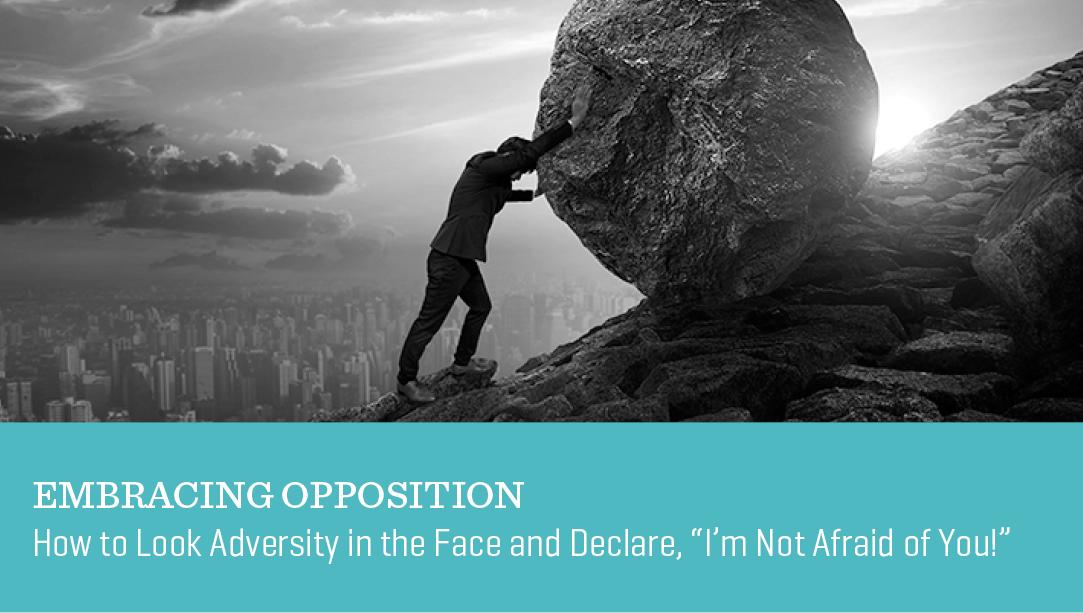 Embracing Opposition
How to Look Adversity in the Face and Declare, "I'm Not Afraid of You!"
Are you experiencing any opposition lately? Are things just not working out? What do you tell yourself to power through? From the tragic story of the Jews sinning with the Golden Calf to a fascinating tale about a bull talking to Elijah the prophet, widen and deepen your perspective to embrace those challenges and emerge all the better.
Week of Feb 13, 2022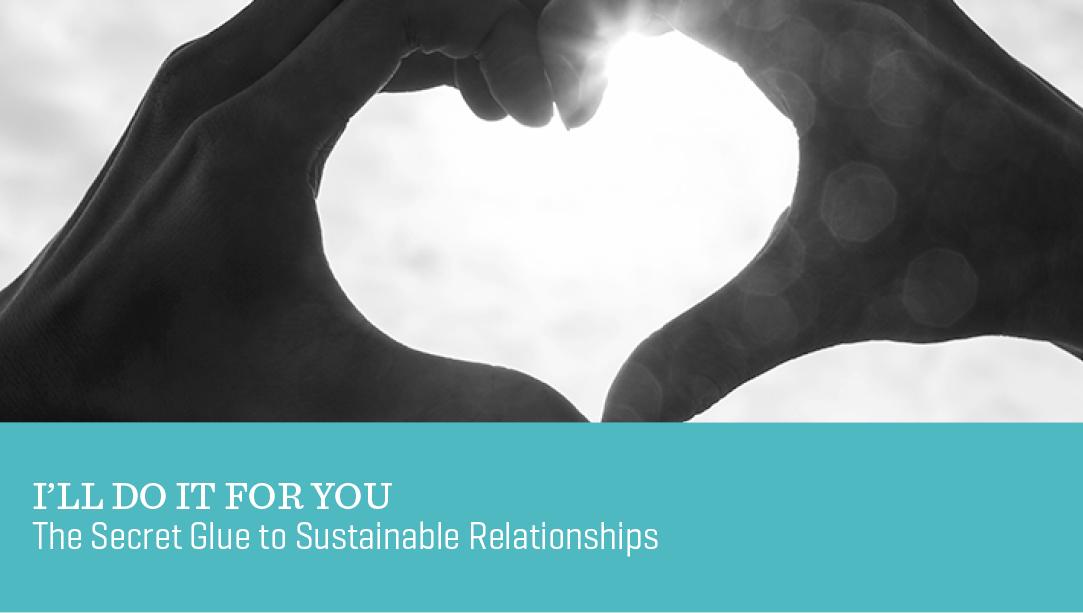 I'll do It For You
The Secret Glue to Sustainable Relationships
What, really is the secret to long-lasting and committed relationships? All human relationships are but a mirror of our relationship with G-d, and so, we arrive at this simple conclusion: when you're doing it for each other, and not so much with each other, that's when you know your connection has lasting power.
Week of Feb 20, 2022
There's a Temple Inside of You. Go Ahead and Find It
Discovering the Meaning of the Deepest Parts of Your Soul
The Temple and its predecessor, the Tabernacle, hold a very prominent place in Judaism. But they were destroyed millennia ago. What relevance do they have today? A fascinating story of a stubborn sage, who refused to budge until he received an answer from G-d, furnishes the answer.
Week of Feb 27, 2022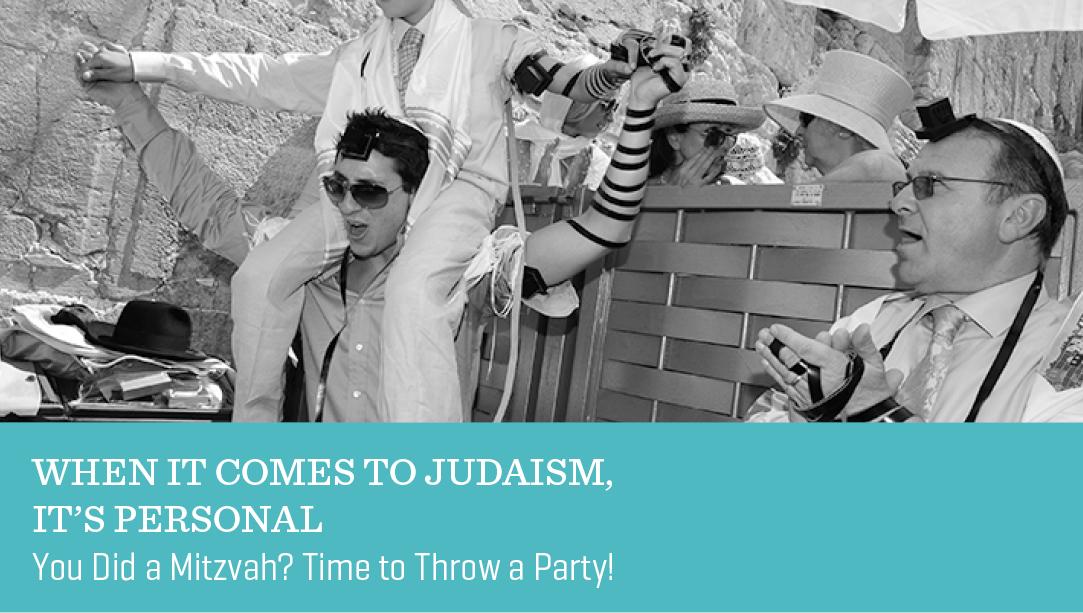 When It Comes to Judaism, It's Personal
You Did a Mitzvah? Time to Throw a Party!
Some throw parties when they graduate college, others for a promotion, while others for their birthday. But when was the last time you attended a party that celebrated, say, finishing a Torah study course, or a year of lighting Shabbat candles? An obscure celebration of wood donations in the Temple by a select few families shows the way.
Week of Mar 6, 2022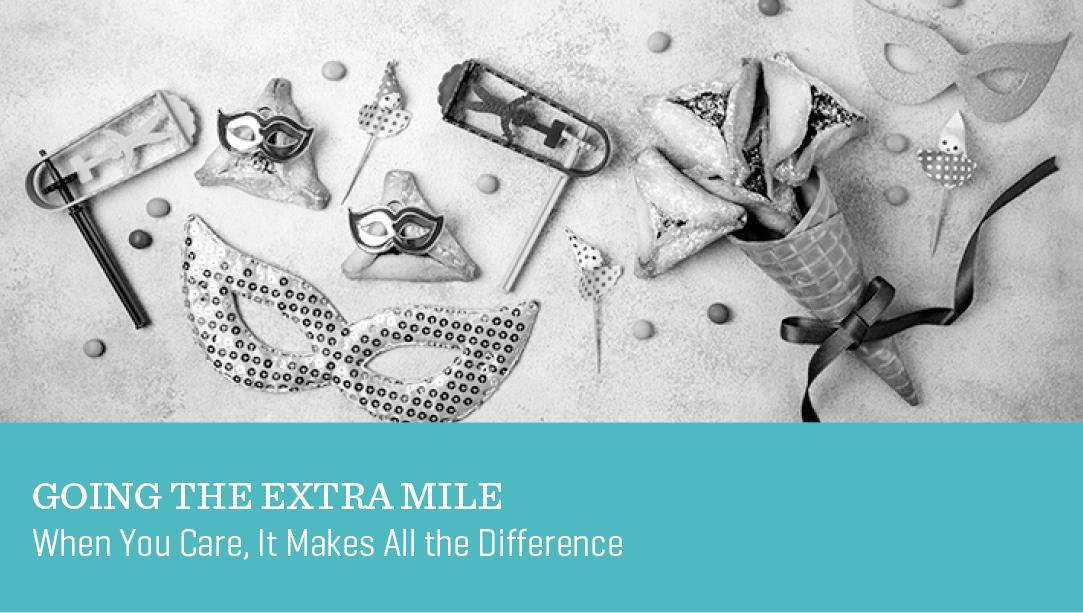 Going the Extra Mile
When You Care, It Makes All the Difference
No one likes being forced into doing things, and when we are, the results are always a bit lackluster. As this class reveals, the Purim story brings the Jewish story full circle, exposing just how important it is to not only do what you must, but to really care about it, too.
Week of Mar 13, 2022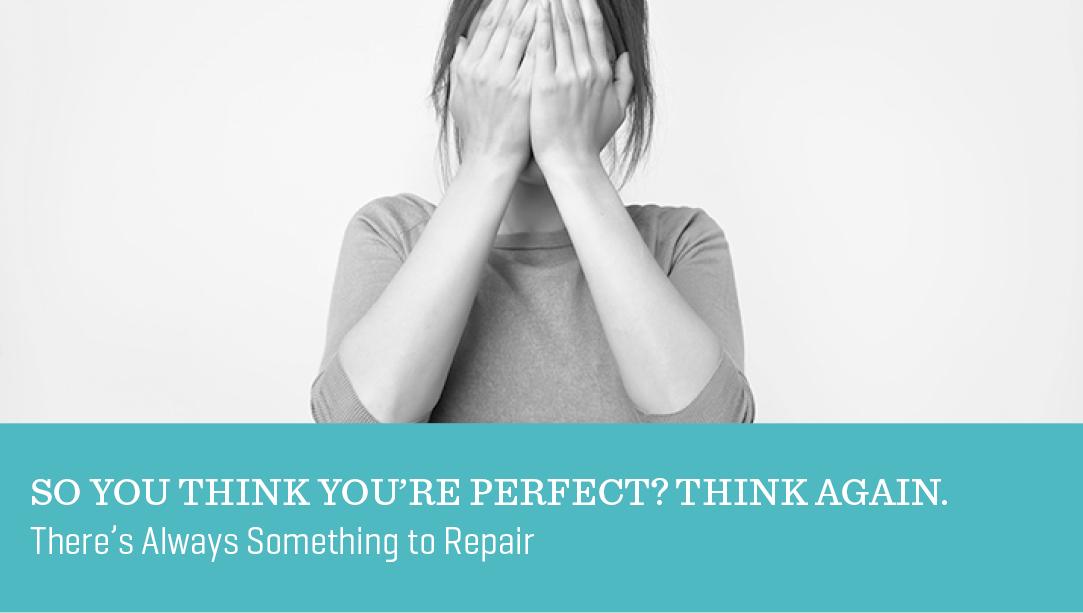 So You Think You're Perfect? Think Again.
There's Always Something to Repair
Apologizing and acknowledging our own shortcomings is always hard, and if we're honest with ourselves, sometimes we're just not willing to go through the pain of that acknowledgment. The always-available purification ashes in the Temple tell a very different story—one of empowerment and positivity.
Week of Mar 20, 2022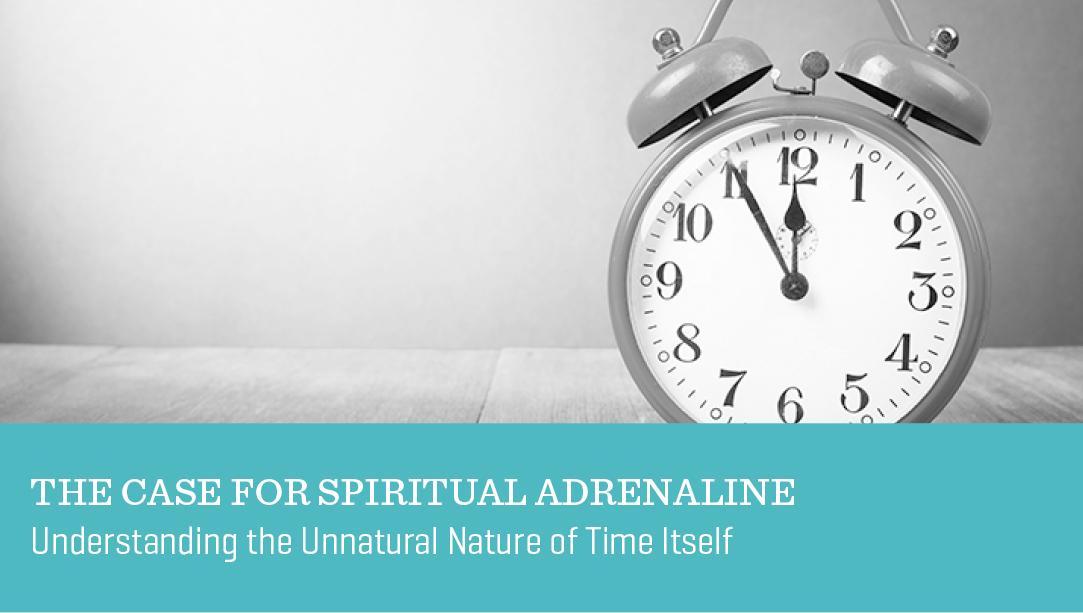 The Case for Spiritual Adrenaline
Understanding the Unnatural Nature of Time Itself
Rosh Hashanah is in the autumn, right? Well, sort of. There's a case to be made for the month of Nissan, just before Passover, being considered the "beginning of the year." What's the point of this alternate beginning? It's about mapping an unnatural and miraculous way of being onto the very course of time itself. Surprisingly, for a Jew, it's a happy partnership.
Week of Mar 27, 2022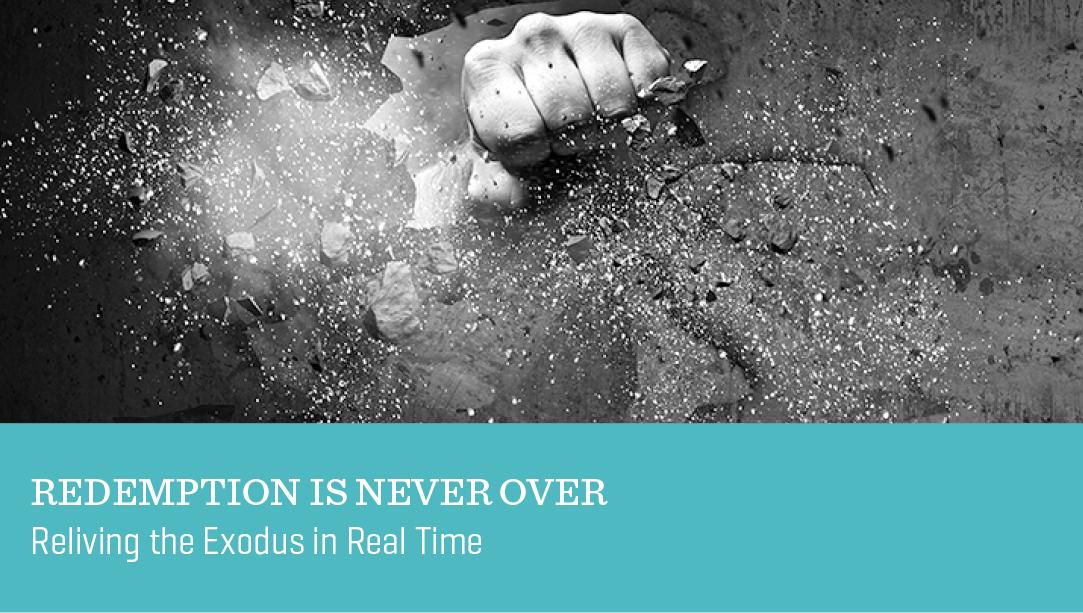 Redemption Is Never Over
Reliving the Exodus in Real Time
Family and friends gather around the seder table, and once again, we do the same thing we've been doing for millennia. Is there anything interesting or personal about this ritual that can elevate it to stardom? A closer look at the language used in the Haggadah exposes the secret of the Exodus: It never really finished. It's waiting for you.
Week of Apr 3, 2022
The Real Reality
When Keeping Your Commitments Gets Rough, Remember What's Real
In days of old, the Jewish calendar was determined by the High Court based on the sighting of a new moon. In a radical and extremely counterintuitive law, we read that the court had the power to proclaim a new month even when the moon wasn't yet seen; in other words, the courts could dictate reality. Discover how you, too, can dictate the "real" reality.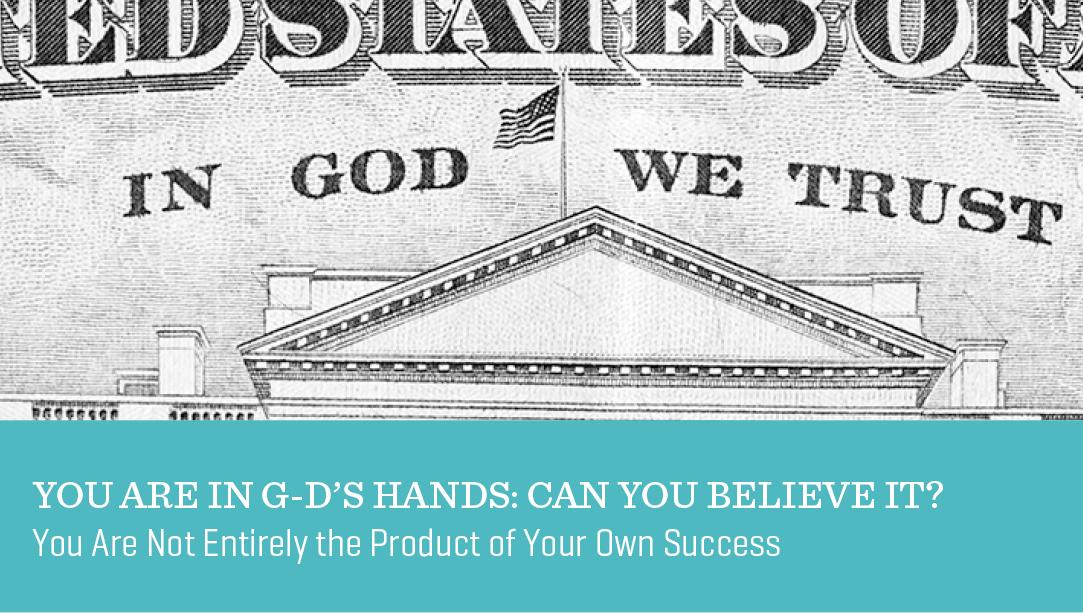 You Are in G-d's Hands: Can You Believe It?
You Are Not Entirely the Product of Your Own Success
Who doesn't worry about finances? In an ever-changing economy with so much uncertainty, even those with "stable" jobs are being forced to reckon with a queasy sense of worry. By looking to our ancestors who harvested miraculous manna in the desert, we can find much-needed stability: trust in G-d.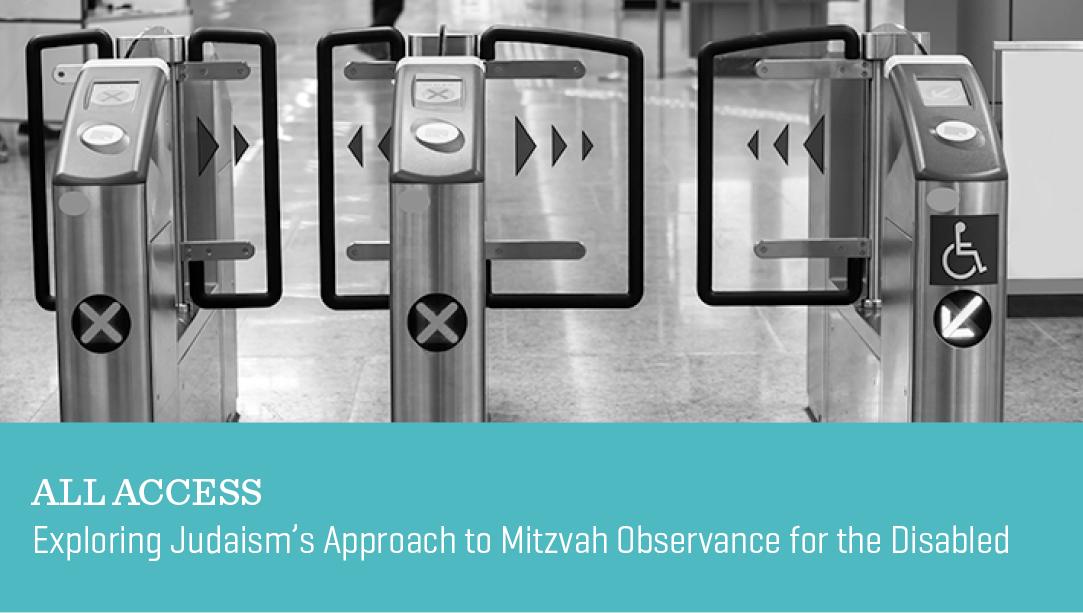 All Access
Exploring Judaism's Approach to Mitzvah Observance for the Disabled
Judaism is rich with values, teachings, and . . . practices. Many don't even think about their physical ability to fulfill those practices, but what about those who physically cannot? Is the mitzvah of tefilin not for someone without an arm? Is someone with impaired hearing denied access to the beauty of the shofar on Rosh Hashanah? Of course not! Discover how.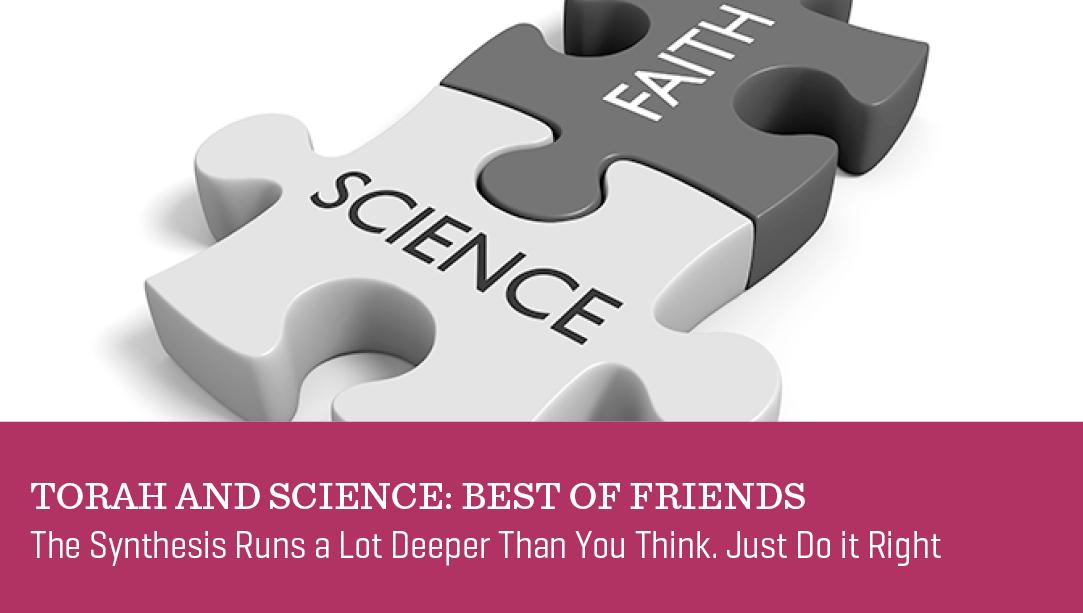 Torah and Science: Best of Friends
The Synthesis Runs a Lot Deeper Than You Think. Just Do it Right
Many have grappled with the apparently irreconcilable differences between religion and science; "Religion is the domain of faith; science, that of reason," is a common attitude. A new read of when G-d disrupts a grand feat of modern engineering teaches a refreshing approach.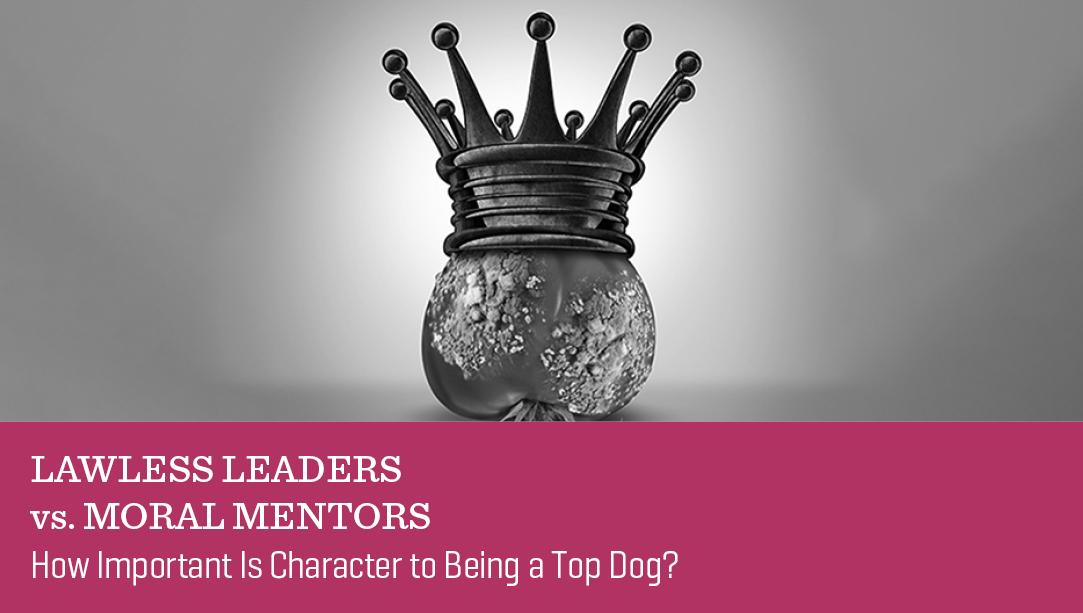 Lawless Leaders vs. Moral Mentors
How Important Is Character to Being a Top Dog?
When a leader's star begins to rise, people tend to scrutinize their character. But how important are their personal morals anyway? After all, the main thing is getting the job done, right? The lengthy narrative of Abraham's life story clues us in.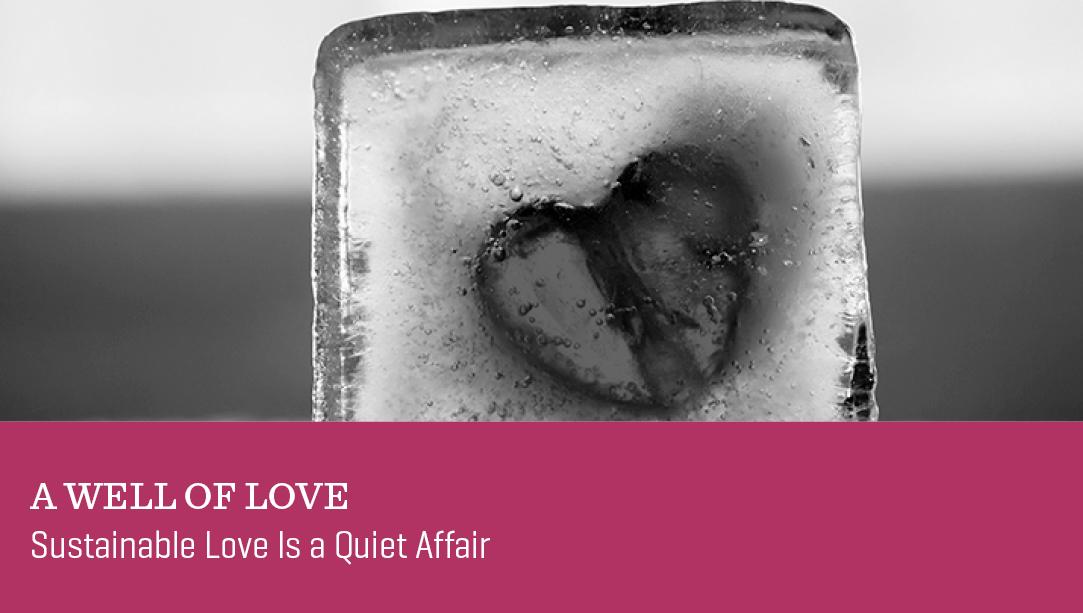 A Well of Love
Sustainable Love Is a Quiet Affair
To be "in love" is to be generous, wide open, and full of dreams. That's a great first step—but it's only the first step. Abraham, the first Jew, was a man of kindness, yet the wells of emotion he dug were ultimately stuffed up. It took his quiet, disciplined son, Isaac, to redig them and open them forever. It's much the same in our lives, too.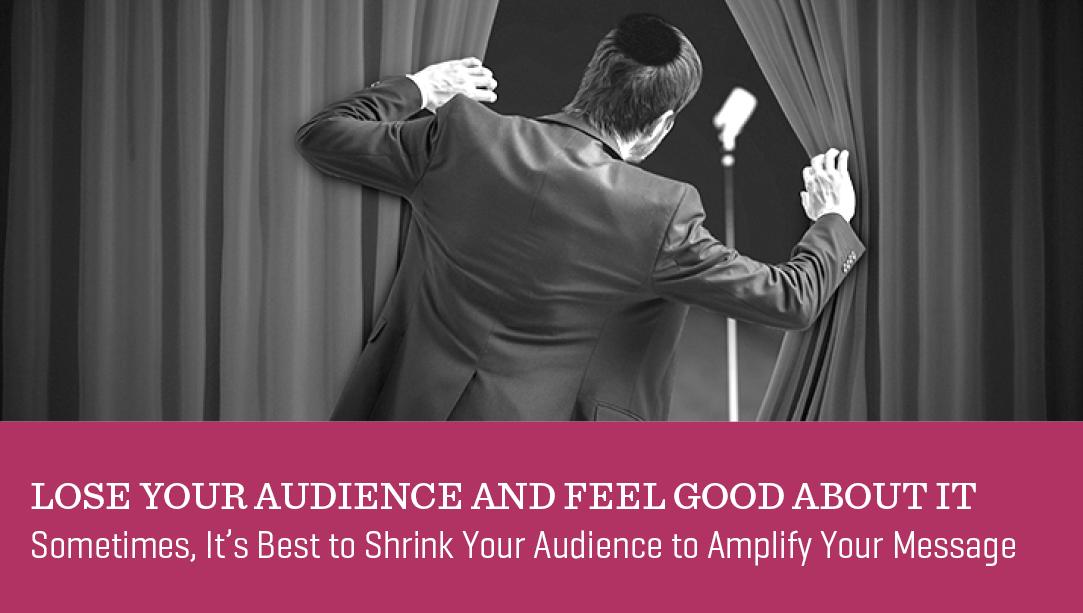 Lose Your Audience and Feel Good About It
Sometimes, It's Best to Shrink Your Audience to Amplify Your Message
Was there ever something you felt strongly about, yet kept to yourself for fear of losing your audience? It's a tough call each time, and the divergent legacies of Abraham and his wife Sarah are quite instructional. Ultimately, it's Sarah who wins the day.
This Holy Land Is Your Land
The Uniqueness of Israel and Our Special Right to It
Debated in the halls of the UN and fought for with much spilled blood, Israel's Jewish ownership is contested time and again. From the beginning of time itself, G-d designated this unique land to stand apart from any other, and gave it to His people. It's time to take a better look.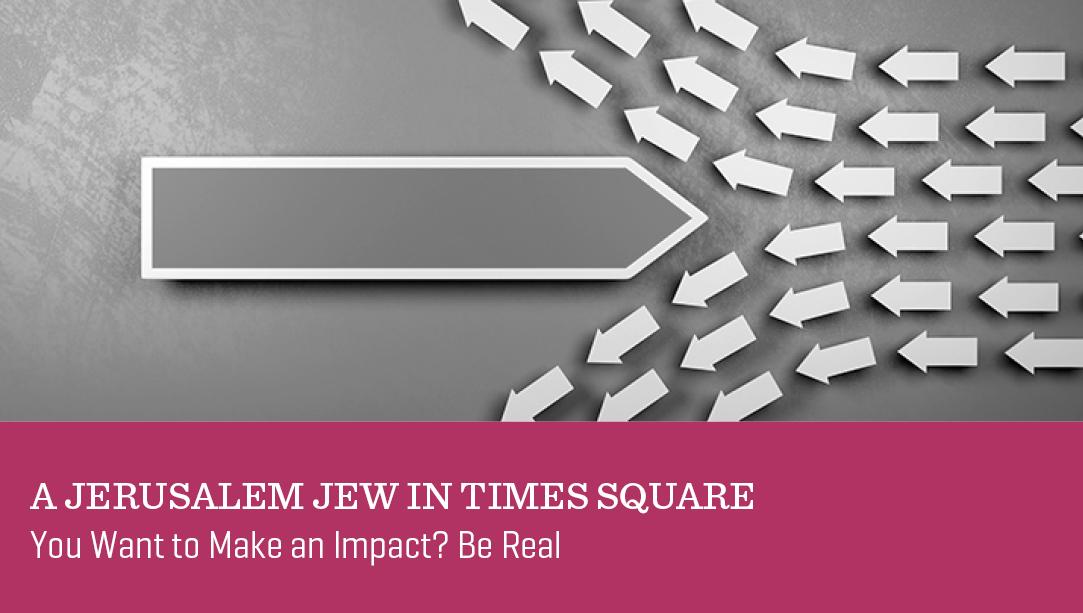 A Jerusalem Jew in Times Square
You Want to Make an Impact? Be Real
Are you a worldly Jew or a Jew in this world? What is your primary orientation? Jacob's brash and forceful reply to his conniving uncle reveals that it wasn't his business acumen that was so impressive; instead, it was his zealous commitment to his ideals. We can do the same.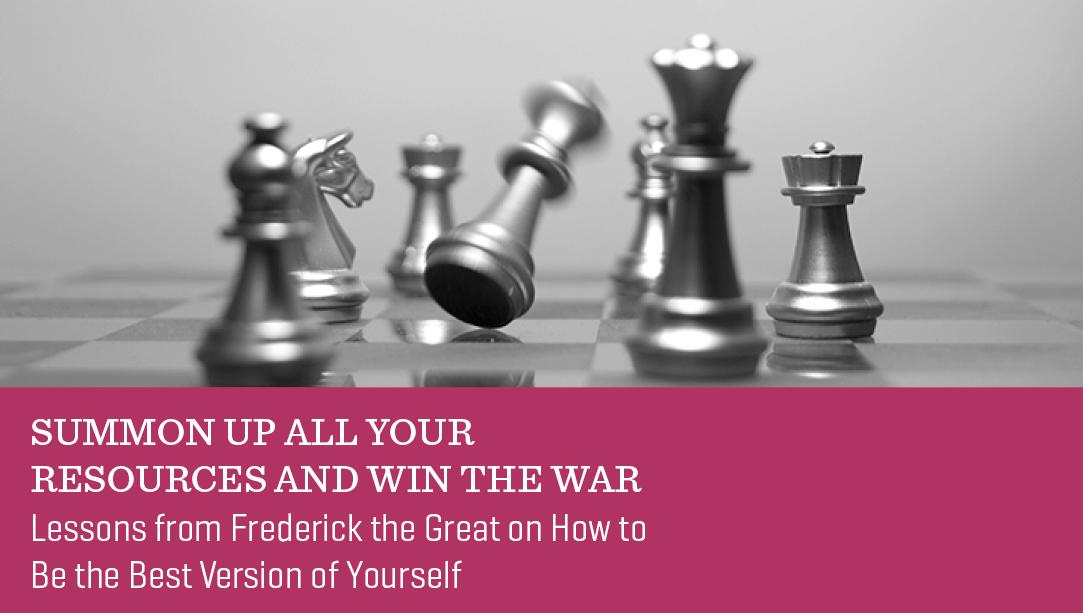 Summon Up All Your Resources and Win the War
Lessons from Frederick the Great on How to Be the Best Version of Yourself
Have you come up short in any personal battles lately? Jacob's tactics against his ruthless brother Esau all the way down to a great Prussian military leader teach us a timeless tactic: don't be a one-trick pony; focus all you've got on one front, and you'll win the war.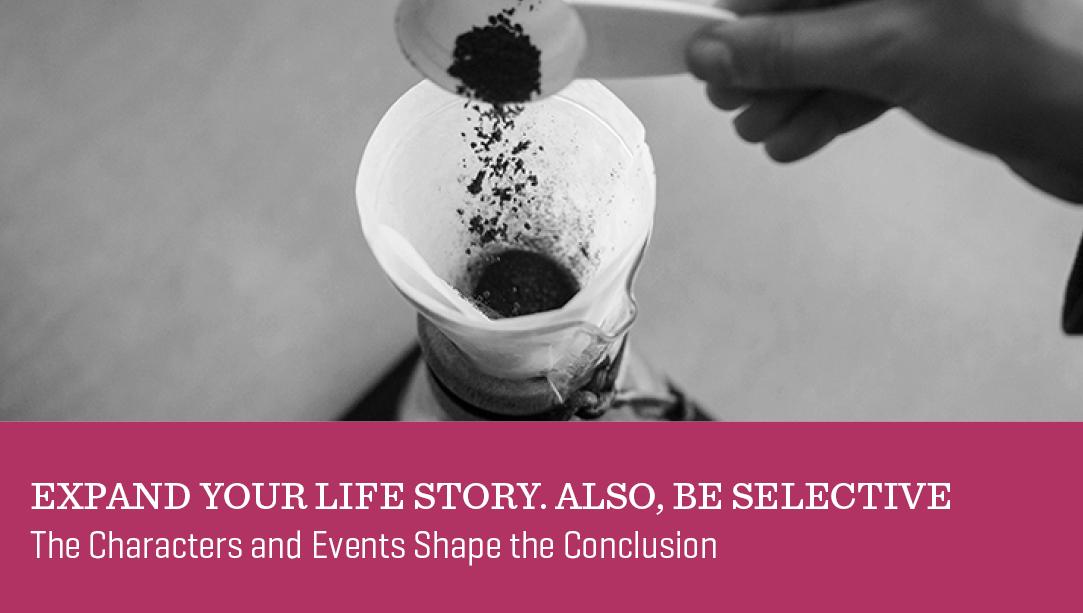 Expand Your Life Story. Also, Be Selective
The Characters and Events Shape the Conclusion
What keeps your air conditioner working, your orange juice pulp-free, and your coffee grounds out of your cup? A filter. Your life's story needs one, too: you should embrace, expand, and engage with as much as possible, and when you do, make sure your filter is extra fine.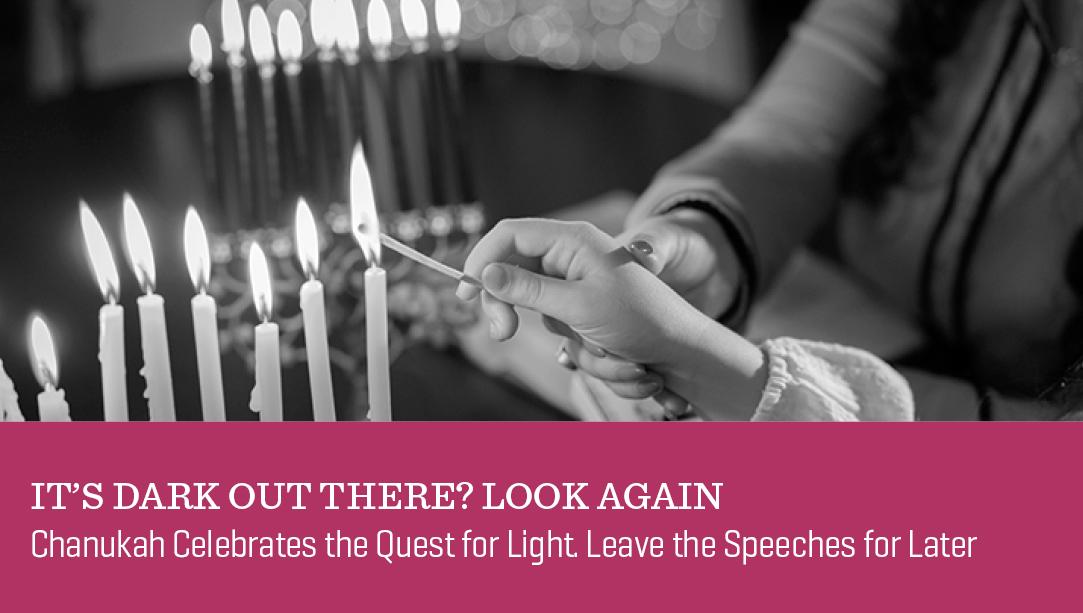 It's Dark Out There? Look Again
Chanukah Celebrates the Quest for Light. Leave the Speeches for Later
Families gathered together in raucous joy to hear the story of the holiday. Sound familiar? Yes—for Purim, not Chanukah. You want to know why there's no Chanukah Megillah? Because when you're busy blazing up the darkness, there's no time for stories.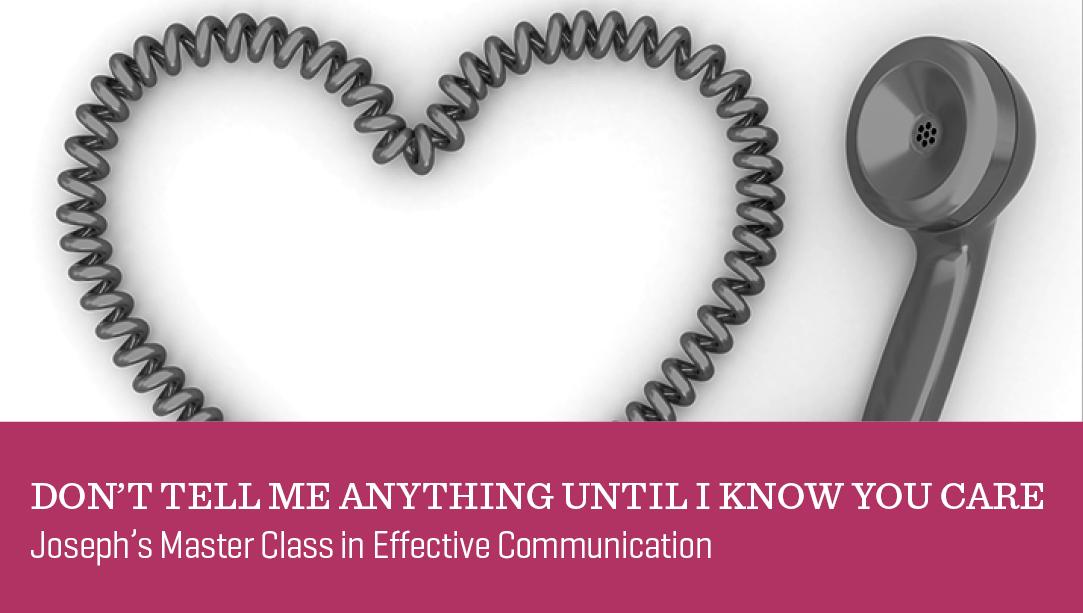 Don't Tell Me Anything until I Know You Care
Joseph's Master Class in Effective Communication
Arguably one of the most dramatic narratives in the Torah, the showdown between Joseph and his brothers and the ensuing emotions after Joseph's big reveal contain timeless lessons for anyone looking to up their communications game.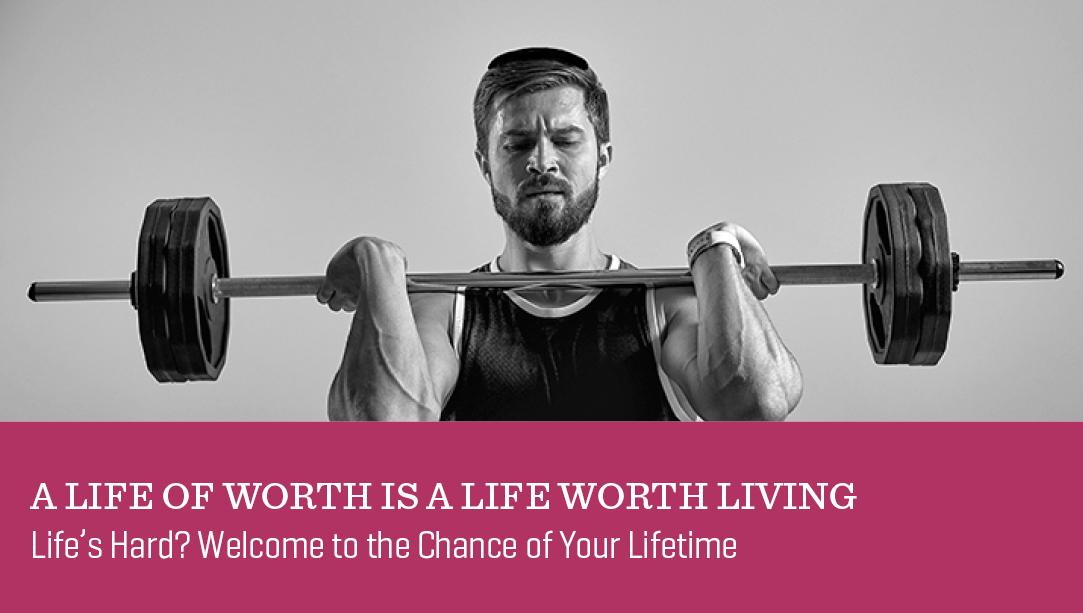 A Life of Worth is a Life Worth Living
Life's Hard? Welcome to the Chance of Your Lifetime
"If anyone would offer to sell me a moment of future suffering for a billion dollars, I wouldn't buy," a famous rabbi once said. "But if anyone would propose to buy a moment of my past suffering for a billion dollars, I wouldn't sell either." Discover his secret.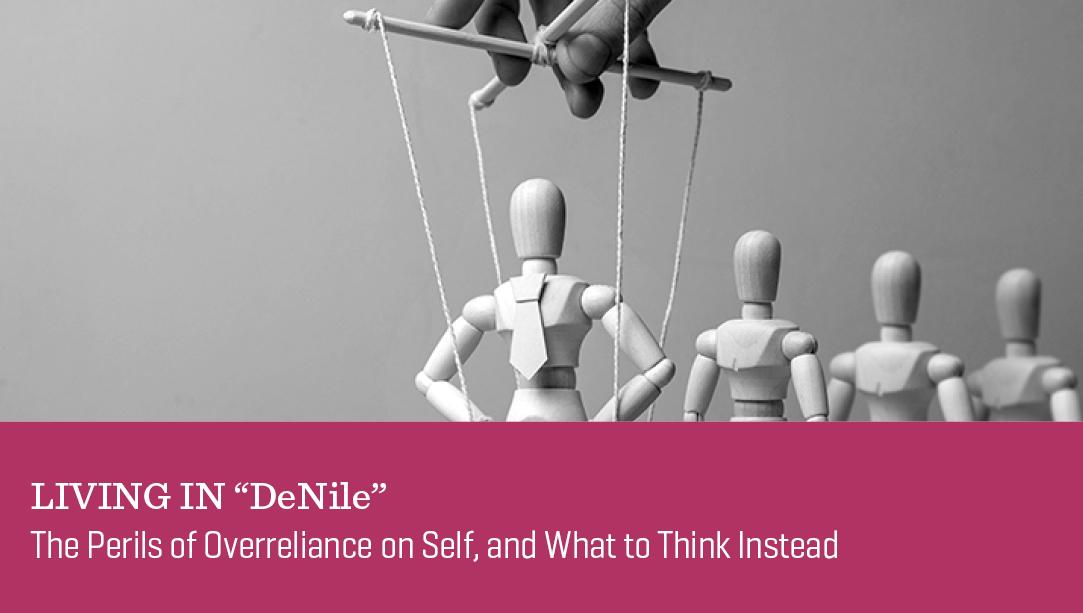 Living in "DeNile"
The Perils of Overreliance on Self, and What to Think Instead
Is the "self-made millionaire" the ultimate success story we should all look up to? Is everything really in our control, our dreams limited only by our capacity to carry them out? Not so fast. That's an Egyptian mentality. Baby Moses floating in a basket down the Nile has a very different message to share.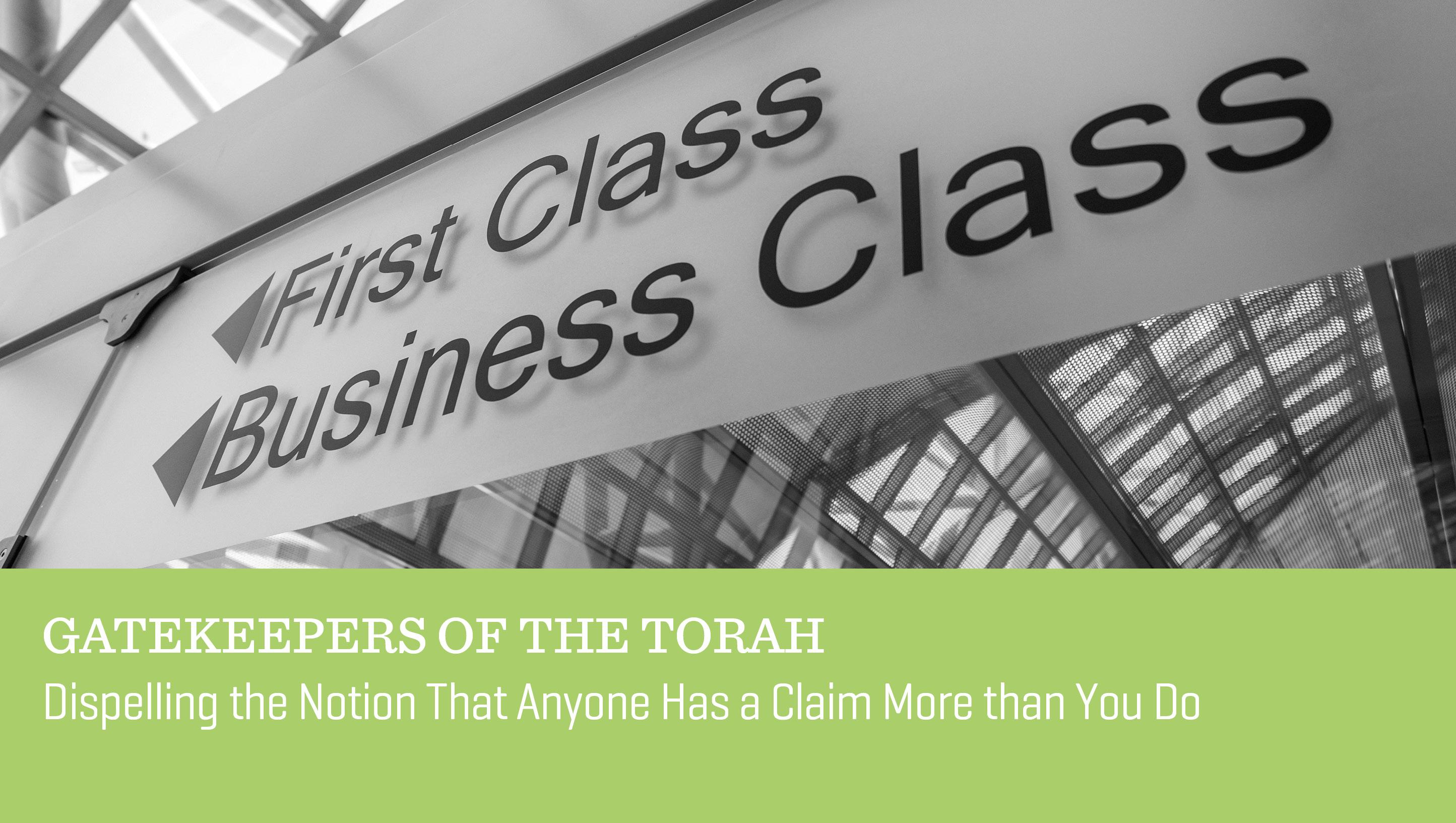 Gatekeepers of the Torah
Dispelling the Notion That Anyone Has a Claim More than You Do
Does the Torah really belong to every Jew? Aren't there class divisions in Judaism: say, for example, the priests and the rabbis? Perhaps the Torah actually highlights some of our differences? No, it does not. In this lesson, discover how.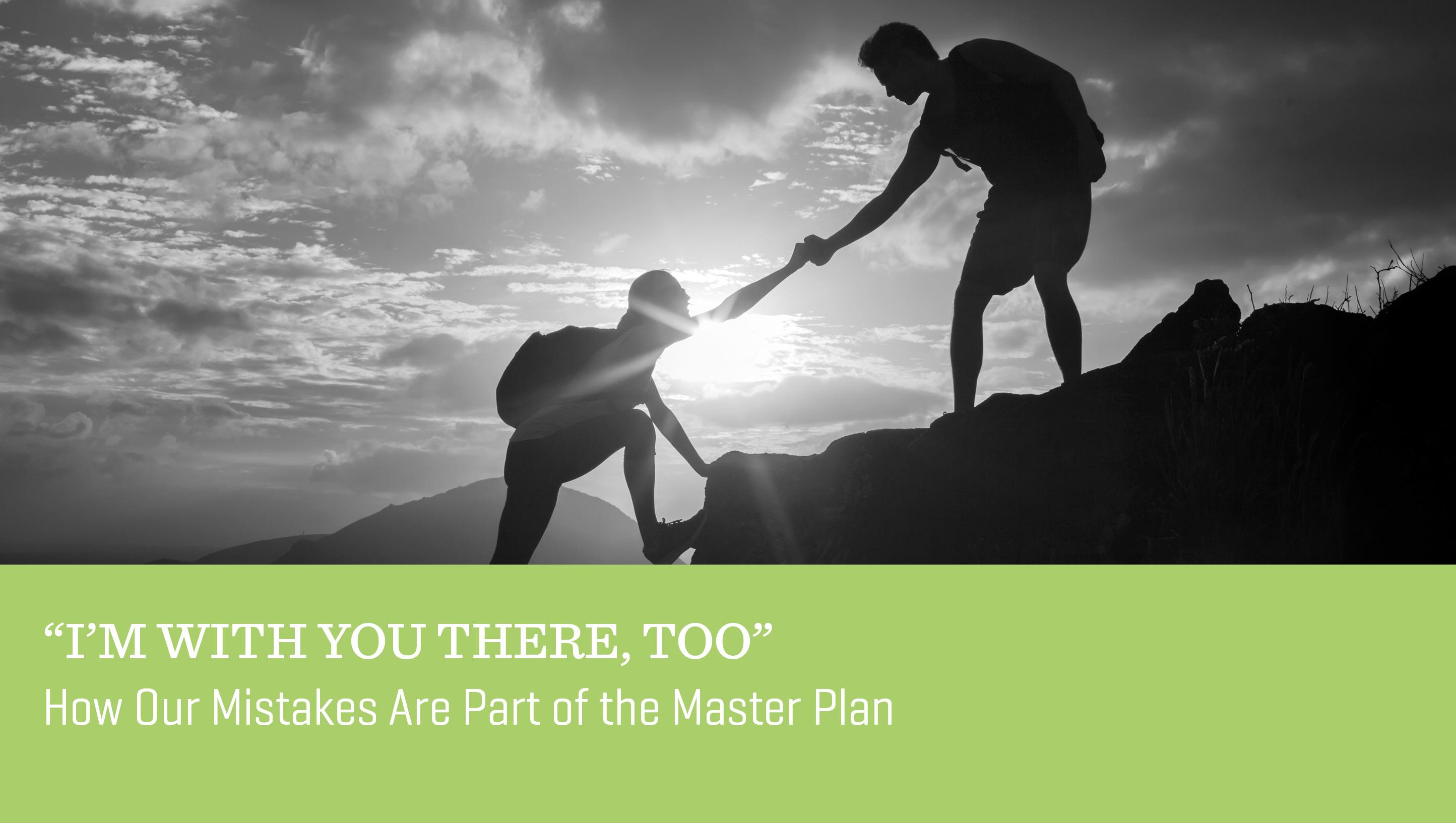 "I'm With You There, Too"
How Our Mistakes Are Part of the Master Plan
You may have heard that all challenges thrown your way are there to lift you up to a better space. But dare we argue that even your wanton misdeeds and the malicious sins you commit: they, too, are part of G-d's vision for a better you? We can, and we will.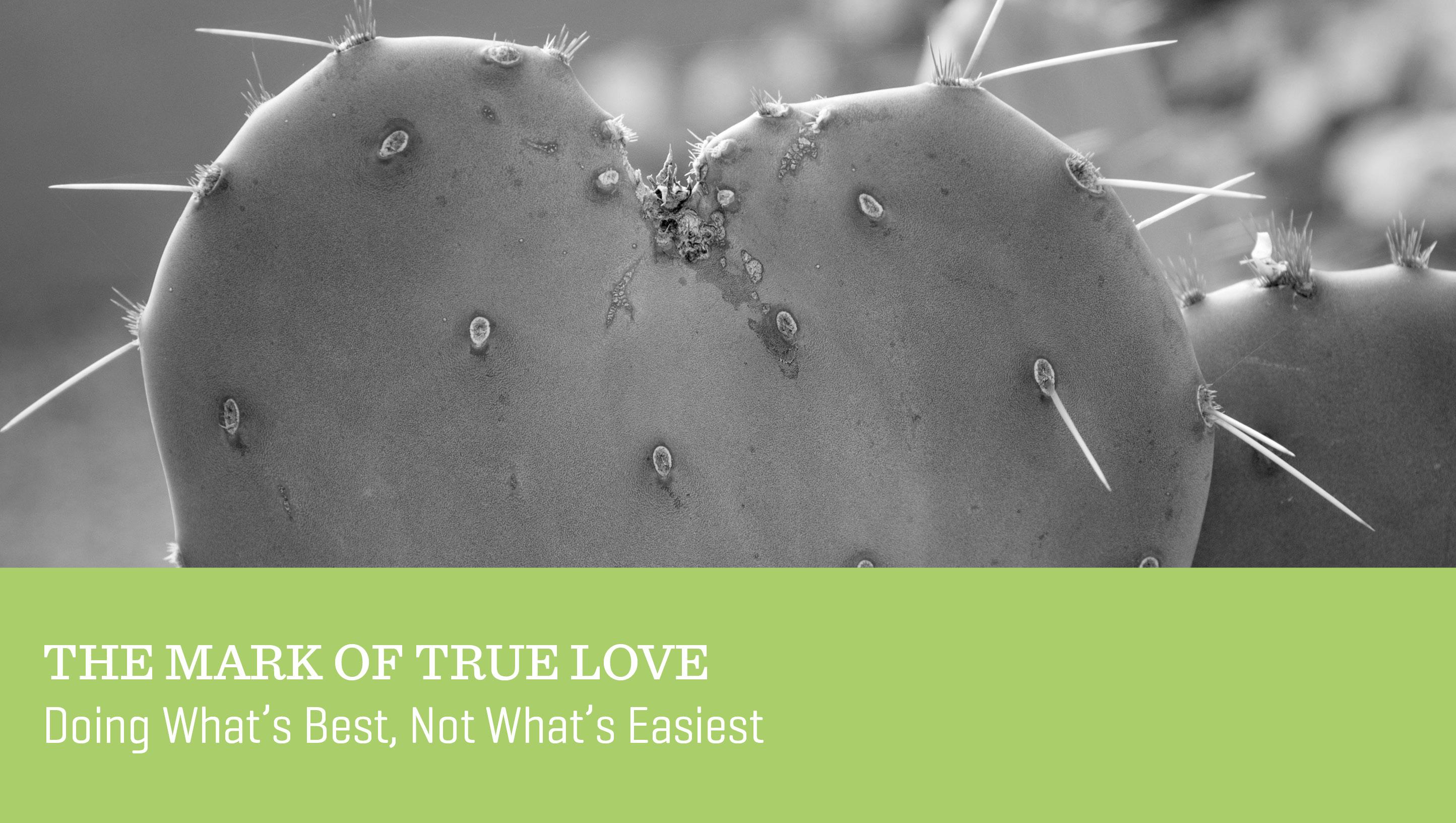 The Mark of True Love
Doing What's Best, Not What's Easiest
A puzzling debate between an eminent Torah sage and a band of heretics leads to the former coming out with this bizarre statement, "If Moses loved the Jews so much, why did he keep them in the desert for forty years?" The answer: Because he truly loved them.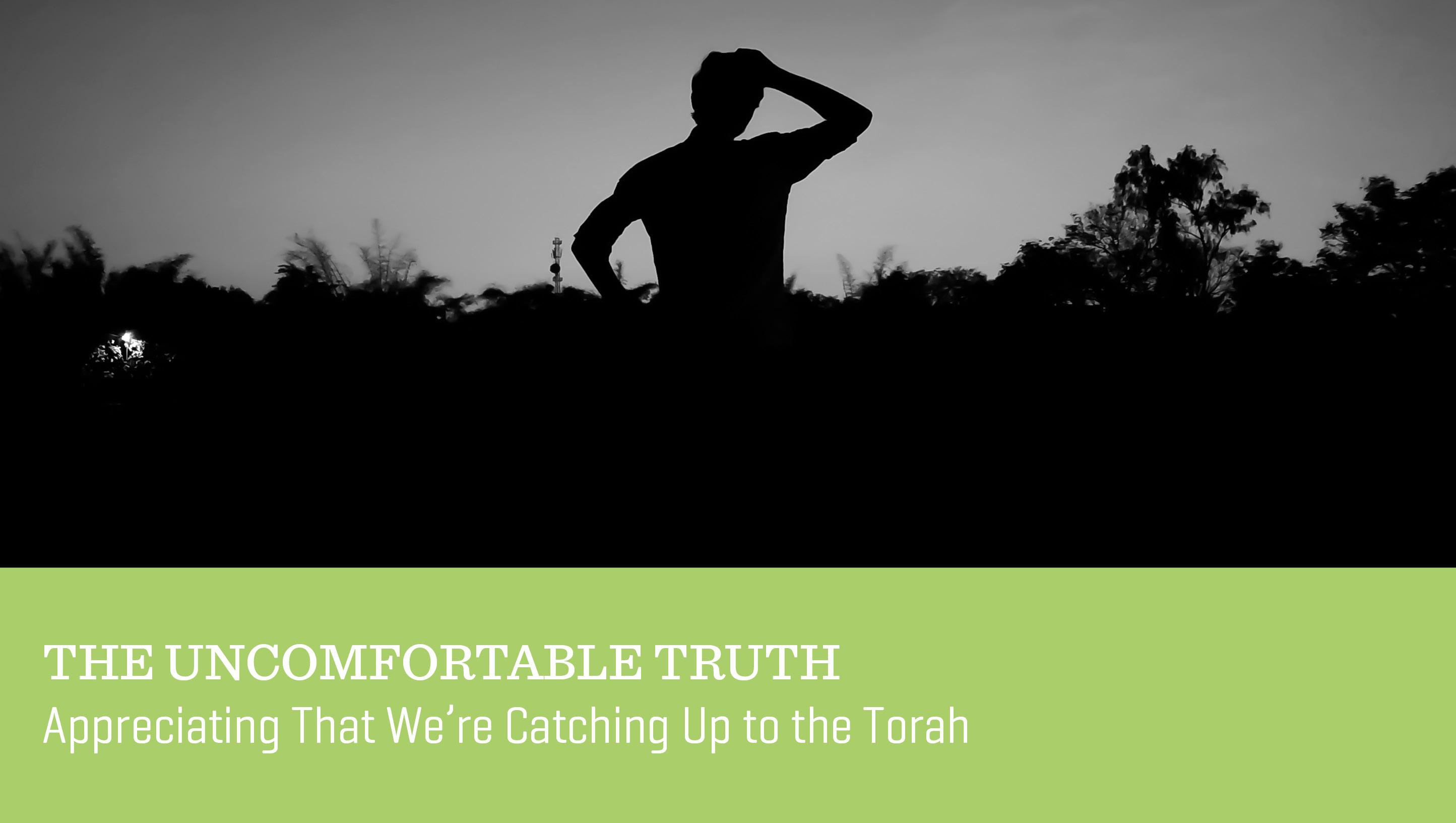 The Uncomfortable Truth
Appreciating That We're Catching Up to the Torah
There's a certain sense of wonderment that children seem to lose as they mature. An inspired Mishnah and a curious quirk in the mitzvah of Torah study urge us to maintain that sense of wonder—and the humility that comes with it.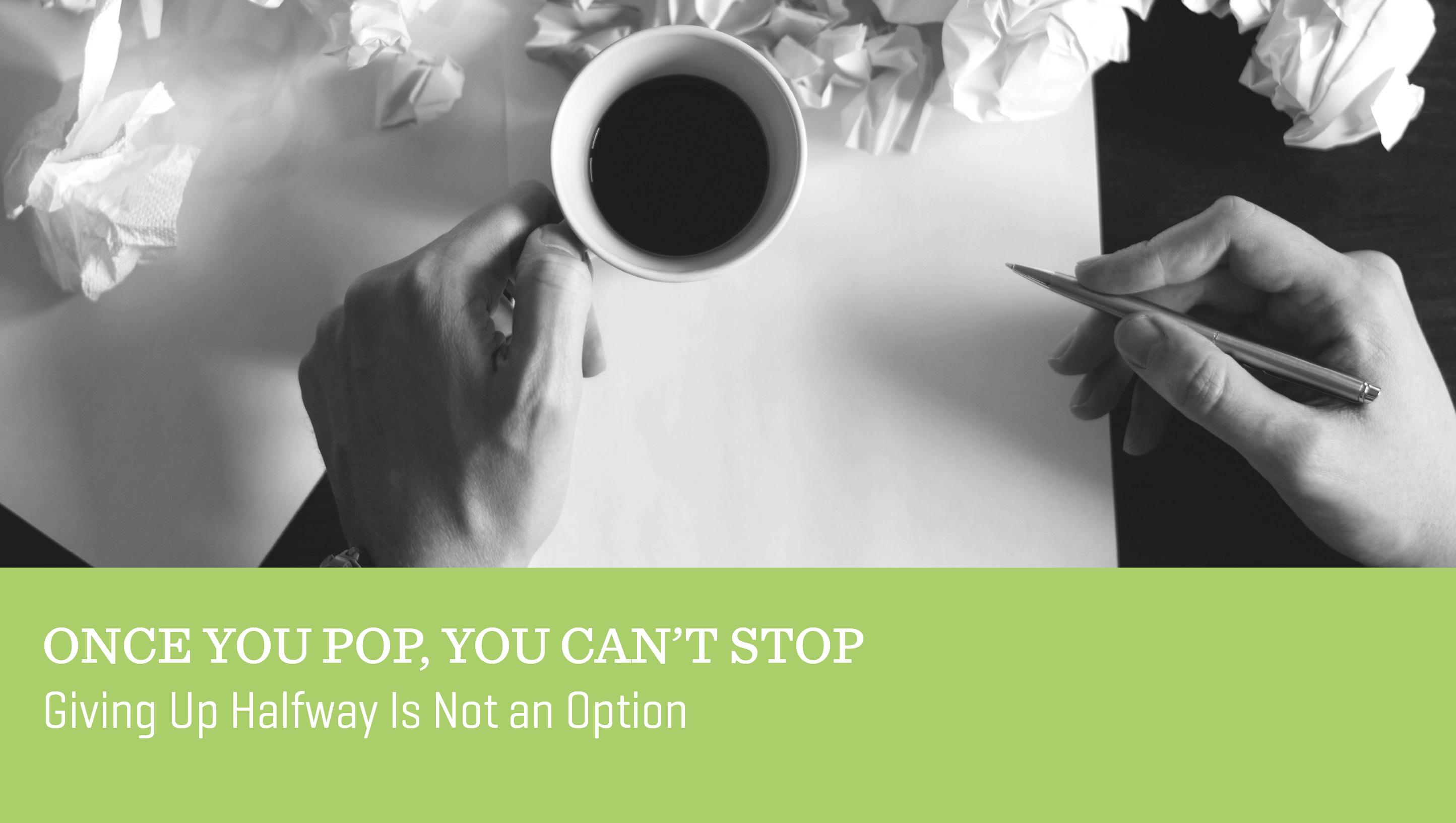 Once You Pop, You Can't Stop
Giving Up Halfway Is Not an Option
Have you ever started a new pet project or embarked on a new "year of change"—and then you fell flat just a couple of months in? This class argues that when fate sets you down a certain path, G-d expects you to see it through to the end. The good news? He empowered you to do it. So, carry on.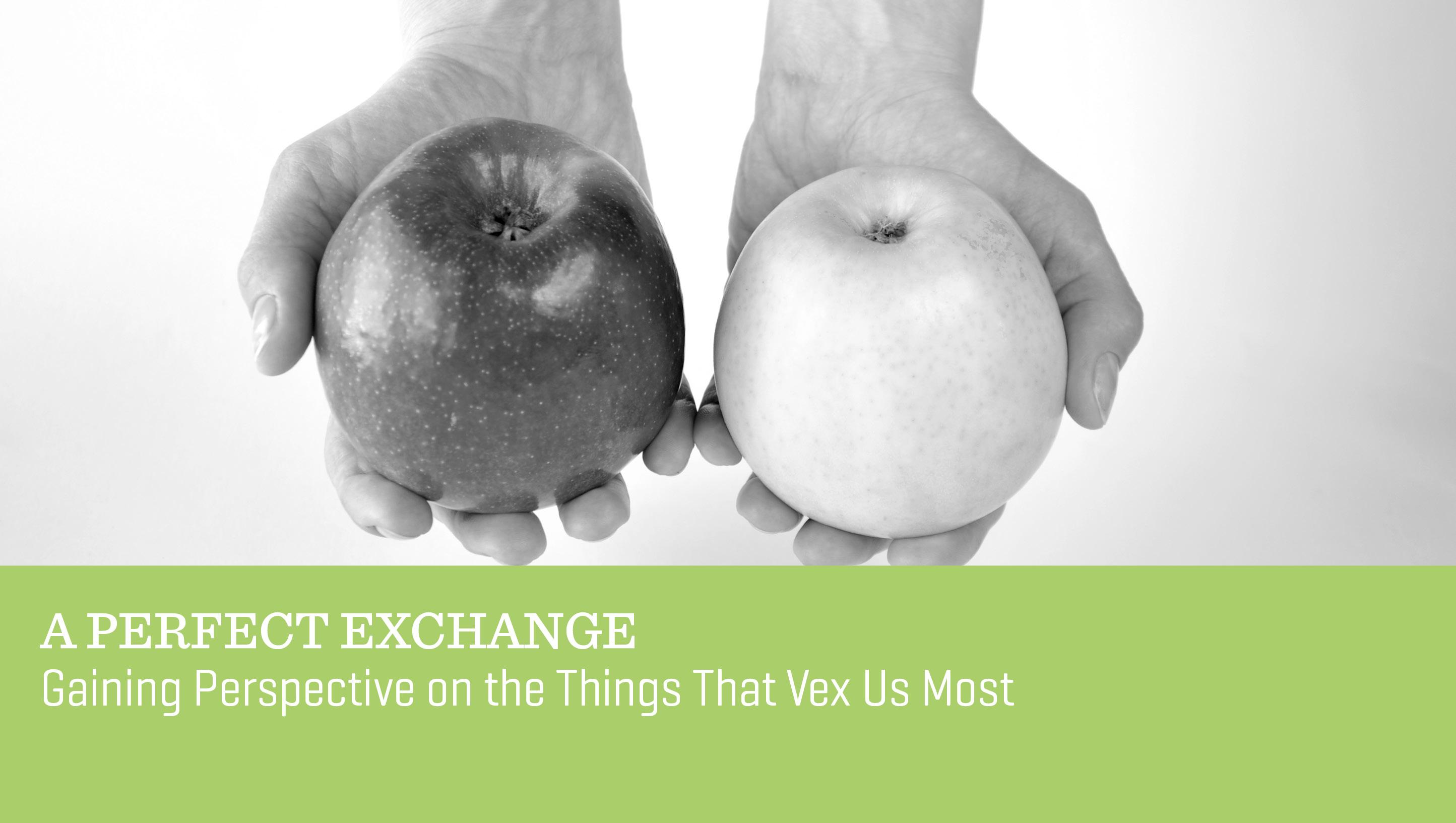 A Perfect Exchange
Gaining Perspective on the Things That Vex Us Most
"I have given you blessing and curses; take a good look and make the right choice!" Scripture declares. Is this really such a choice that requires examination? A deep look at some thorny theological questions gifts us this nugget: How we look at life is, indeed, entirely ours to choose.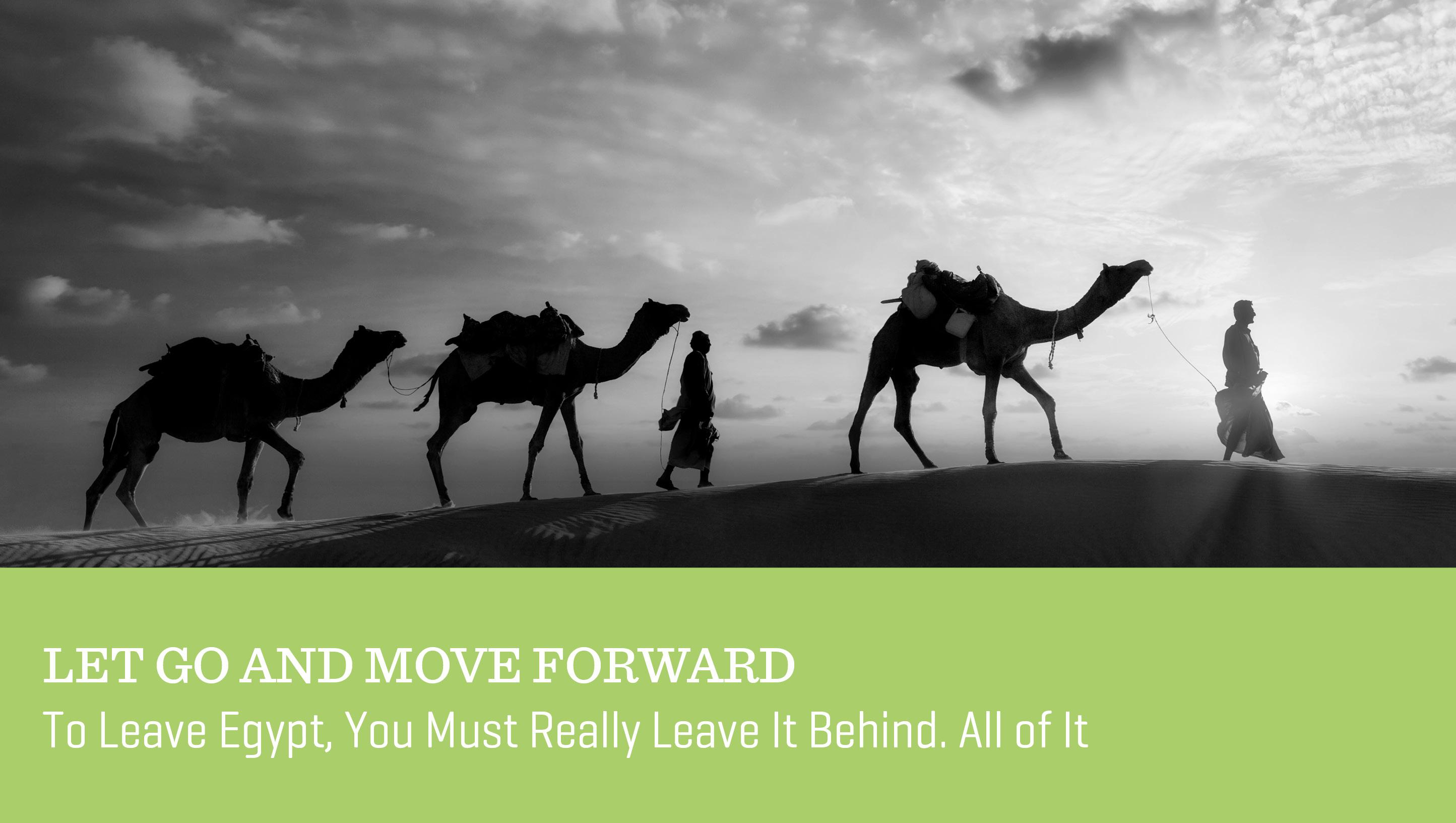 Let Go and Move Forward
To Leave Egypt, You Must Really Leave It Behind. All of It
A Jewish king is not allowed to own too many horses. Sounds interesting, but why? So he doesn't head back to Egypt and settle there. A fascinating ride through some complex halachic intricacies lands us at the doorstep of this important conclusion: There's no such thing as "partially" leaving Egypt.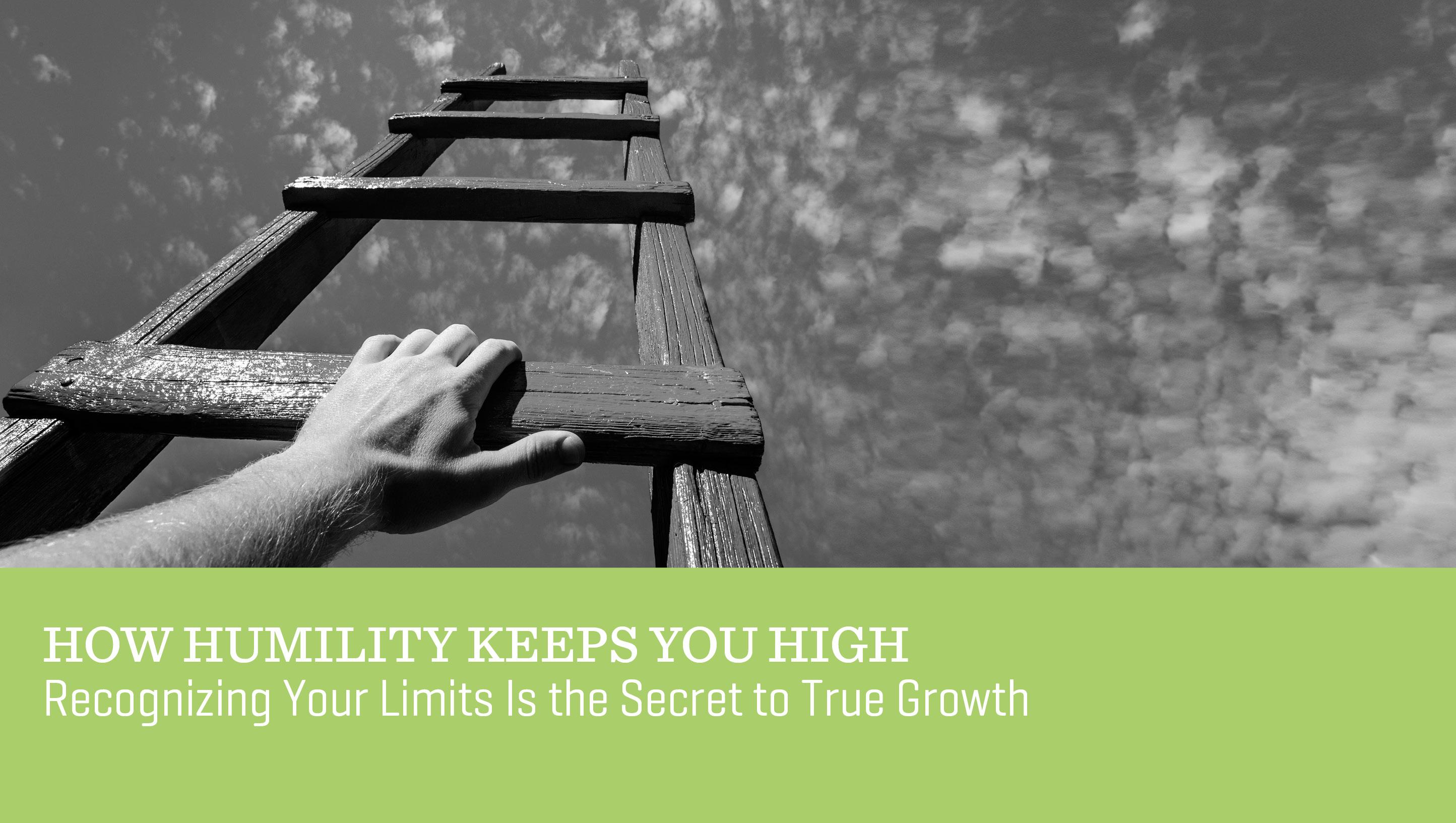 How Humility Keeps You High
Recognizing Your Limits Is the Secret to True Growth
To assume infallibility is a dangerous game. History has demonstrated time and again that he or she who deems themselves beyond reproach is most often the first one to fall. A fresh look at the mitzvah to erect a fence on the roof of our home brings this message into stark relief.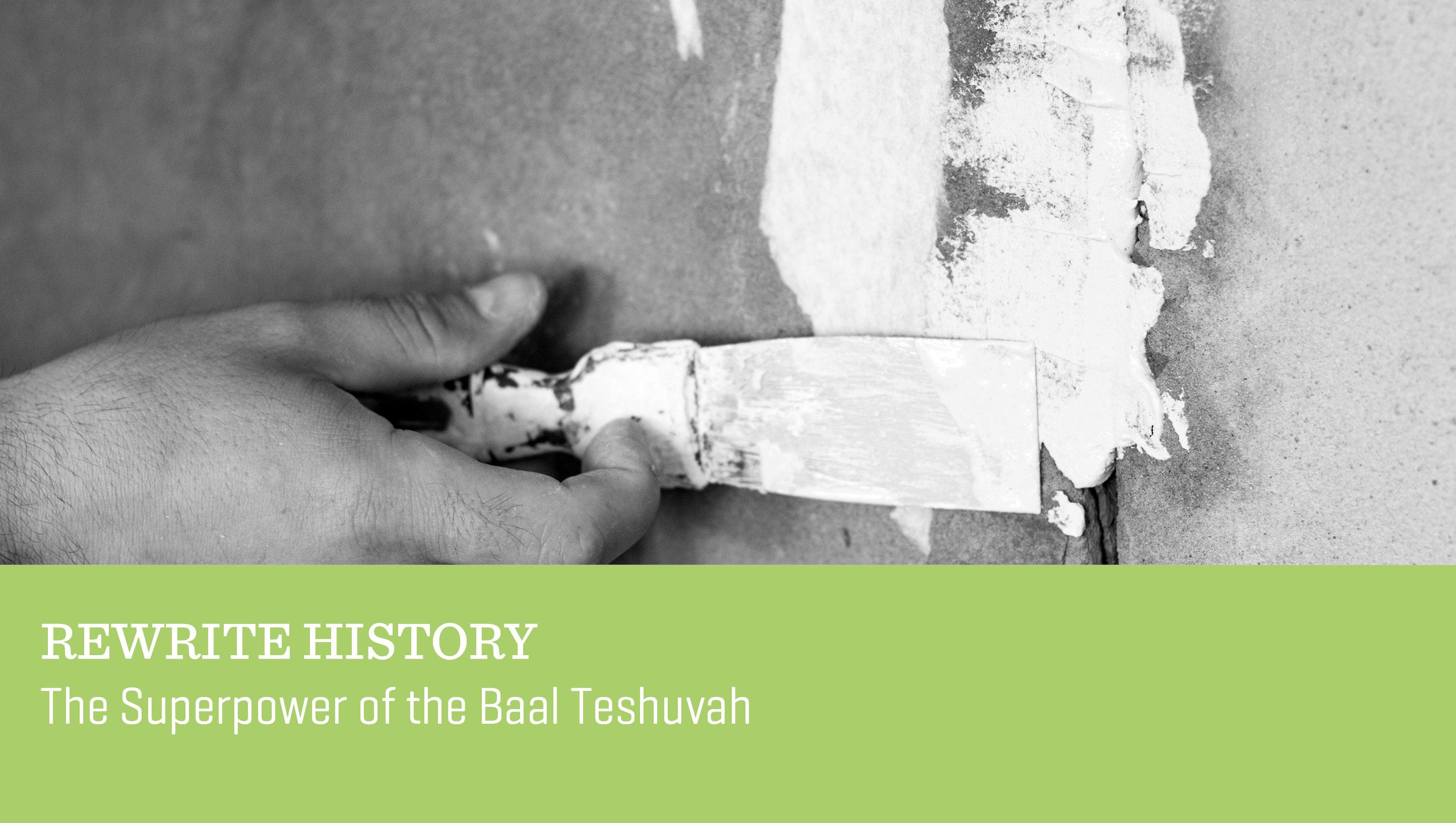 Rewrite History
The Superpower of the Baal Teshuvah
Have you ever wished you could rewrite the past and retrieve a broken part of yourself? Through a surprisingly fresh look at the horrible list of curses in our parshah, we discover a most incredible power: the power to redeem the irredeemable.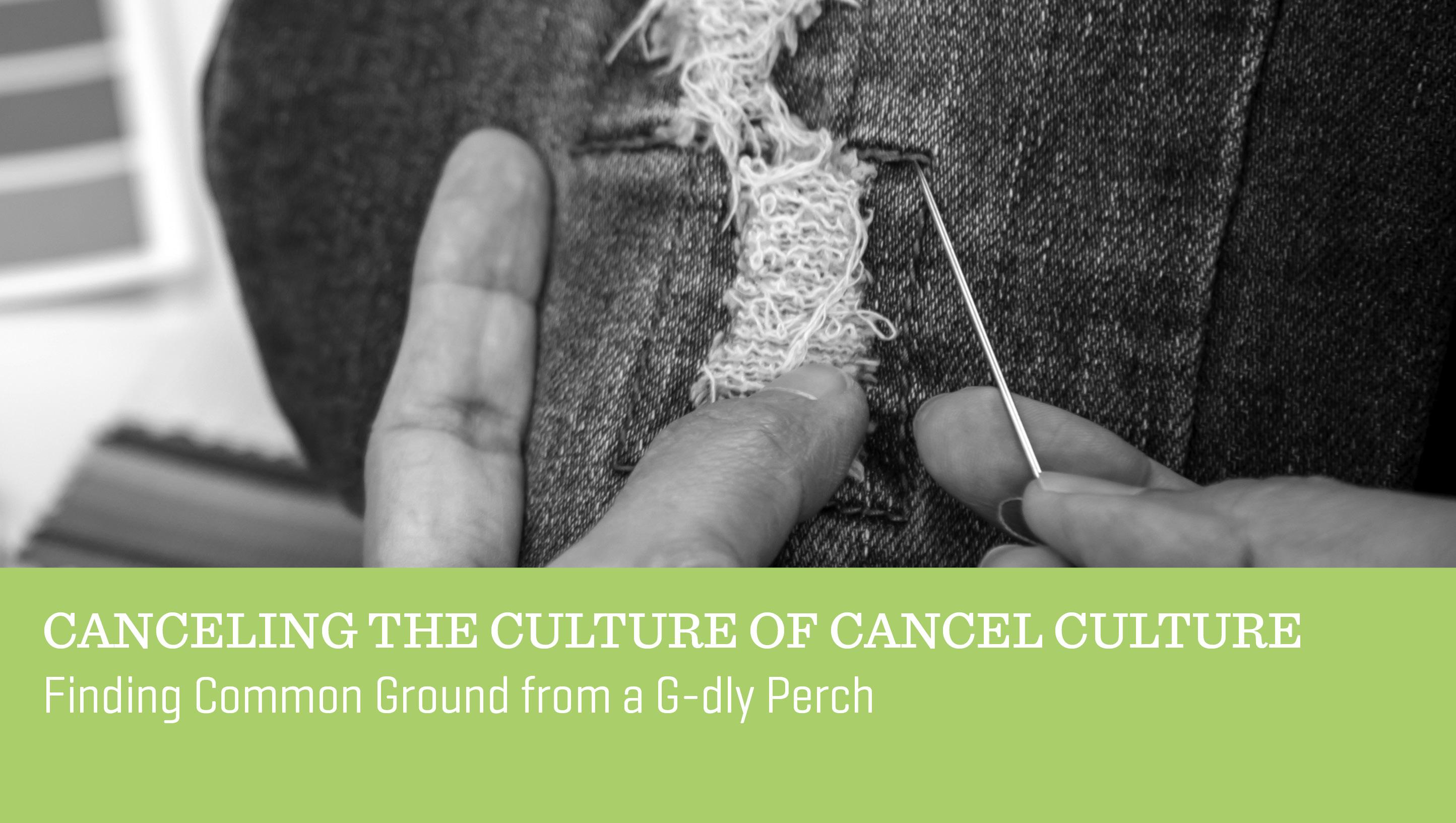 Canceling the Culture of Cancel Culture
Finding Common Ground from a G-dly Perch
In divisive times, when neighbors, friends, and even family turn on one another, it is more important than ever to find common ground that unites us all. Indeed, the New Year provides us an opportunity to gain a G-dly perspective on humanity that will surely bring us together.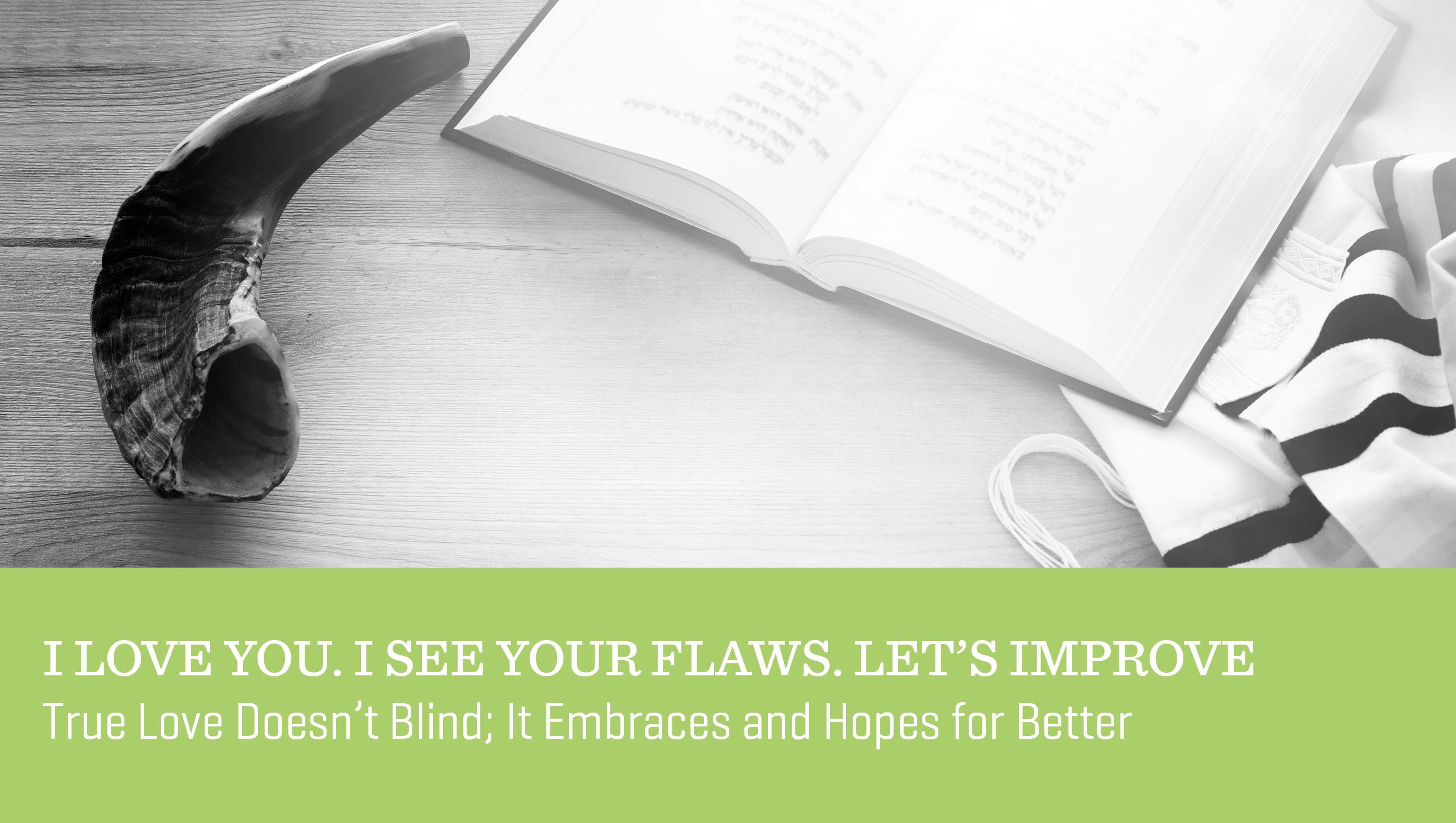 I Love You. I See Your Flaws. Let's Improve
True Love Doesn't Blind; It Embraces and Hopes for Better
True Love Doesn't Blind; It Embraces and Hopes for Better Come to think of it, Rosh Hashanah and Yom Kippur are really the same thing: two serious days about making things right for a new year. So why do we need them both? "High Holiday" doesn't have the same ring to it, but it could do. So why the double-act? Discover the true meaning of Yom Kippur.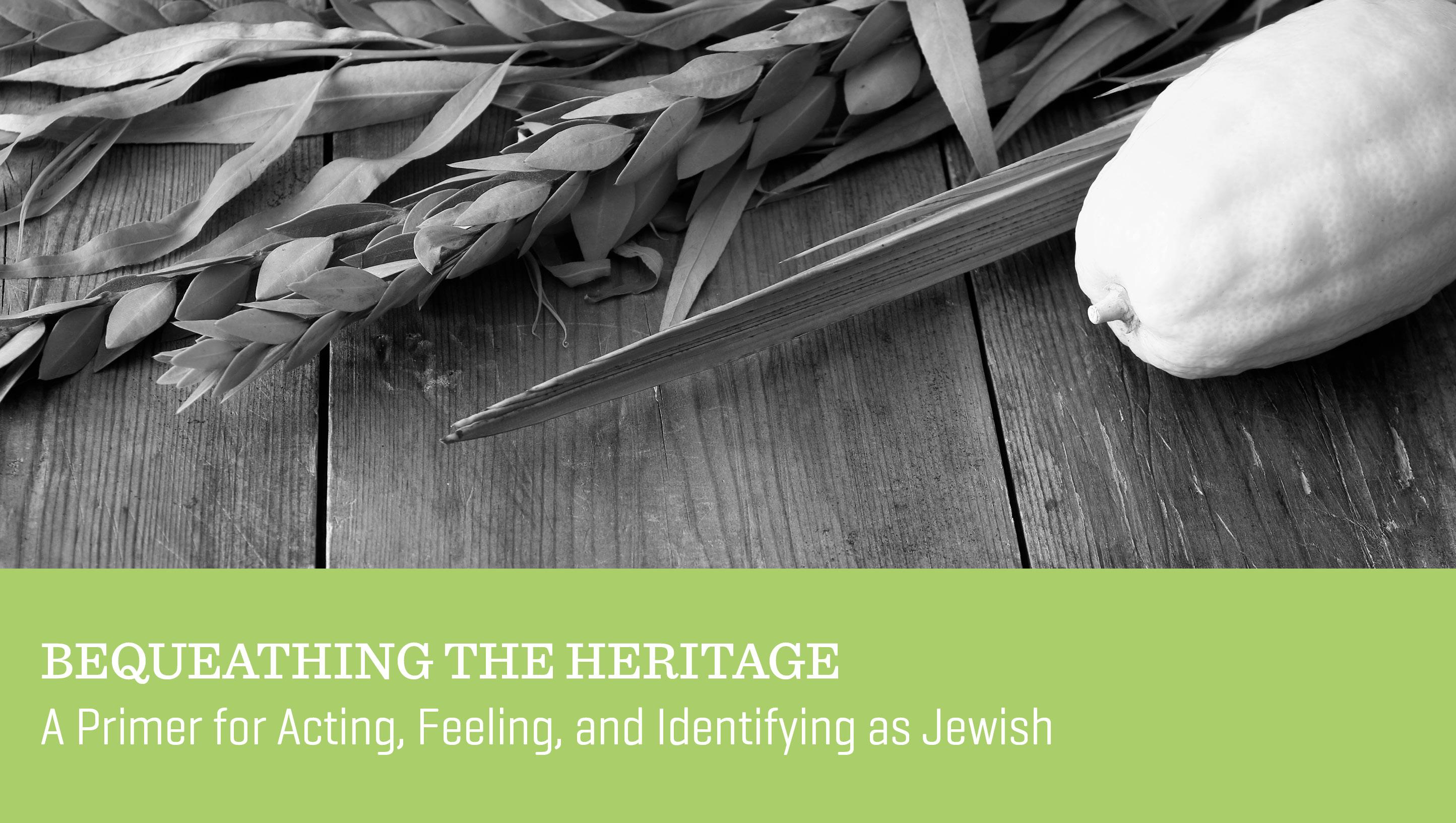 Bequeathing the Heritage
A Primer for Acting, Feeling, and Identifying as Jewish
What is the defining feature of a healthy relationship? Doing things for each other? Remaining committed even when there's betrayal? Perhaps another intangible we're not even talking about? The joyous holiday of Sukkot provides a good primer for these important questions.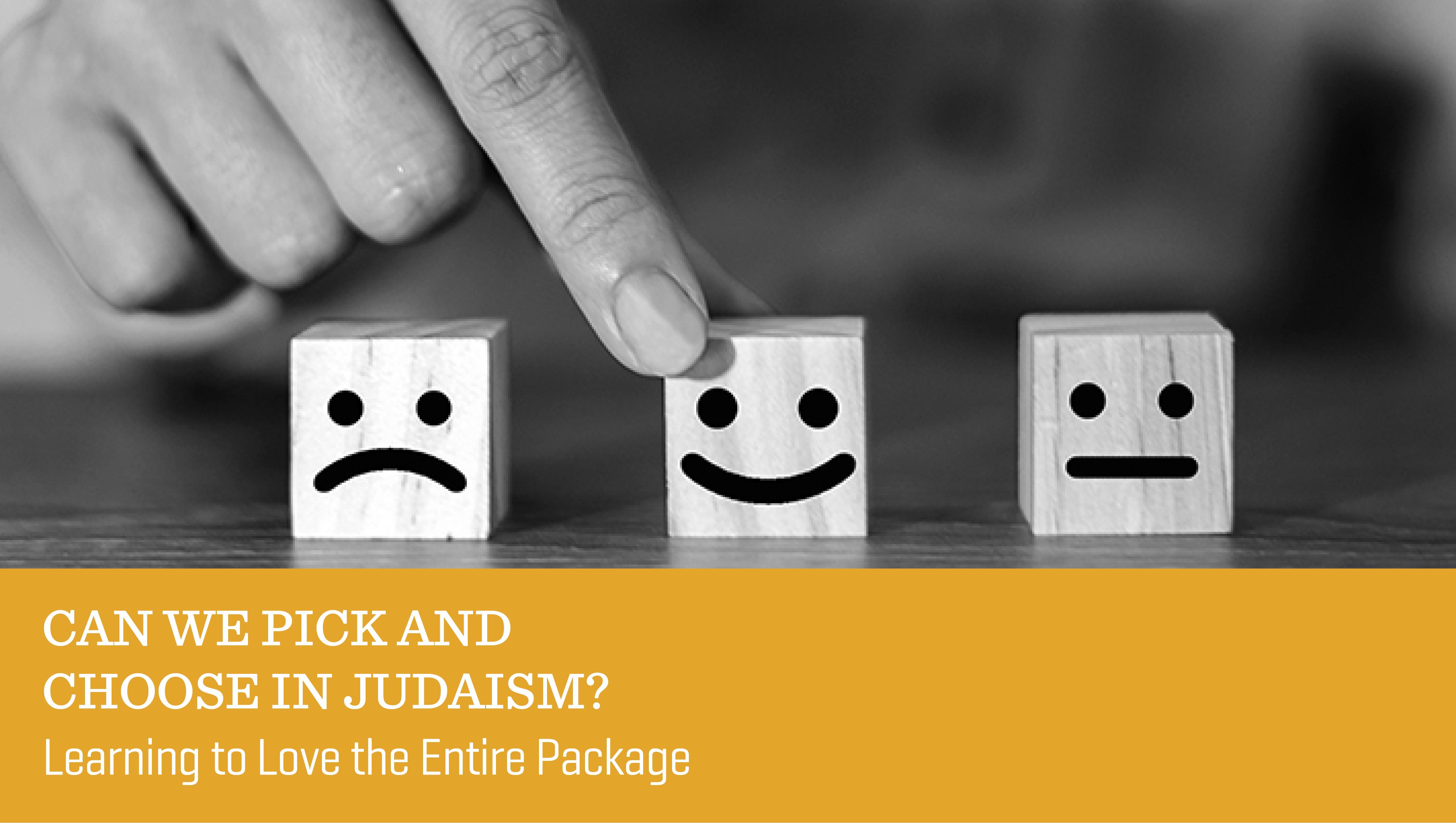 Can We Pick and Choose in Judaism?
Learning to Love the Entire Package
Does every part of Judaism excite you the same way? A tragic death during the most joyous of times in the desert clues us in as to how we ought to approach our religious life—the exciting, the mundane, and even those parts that feel boring.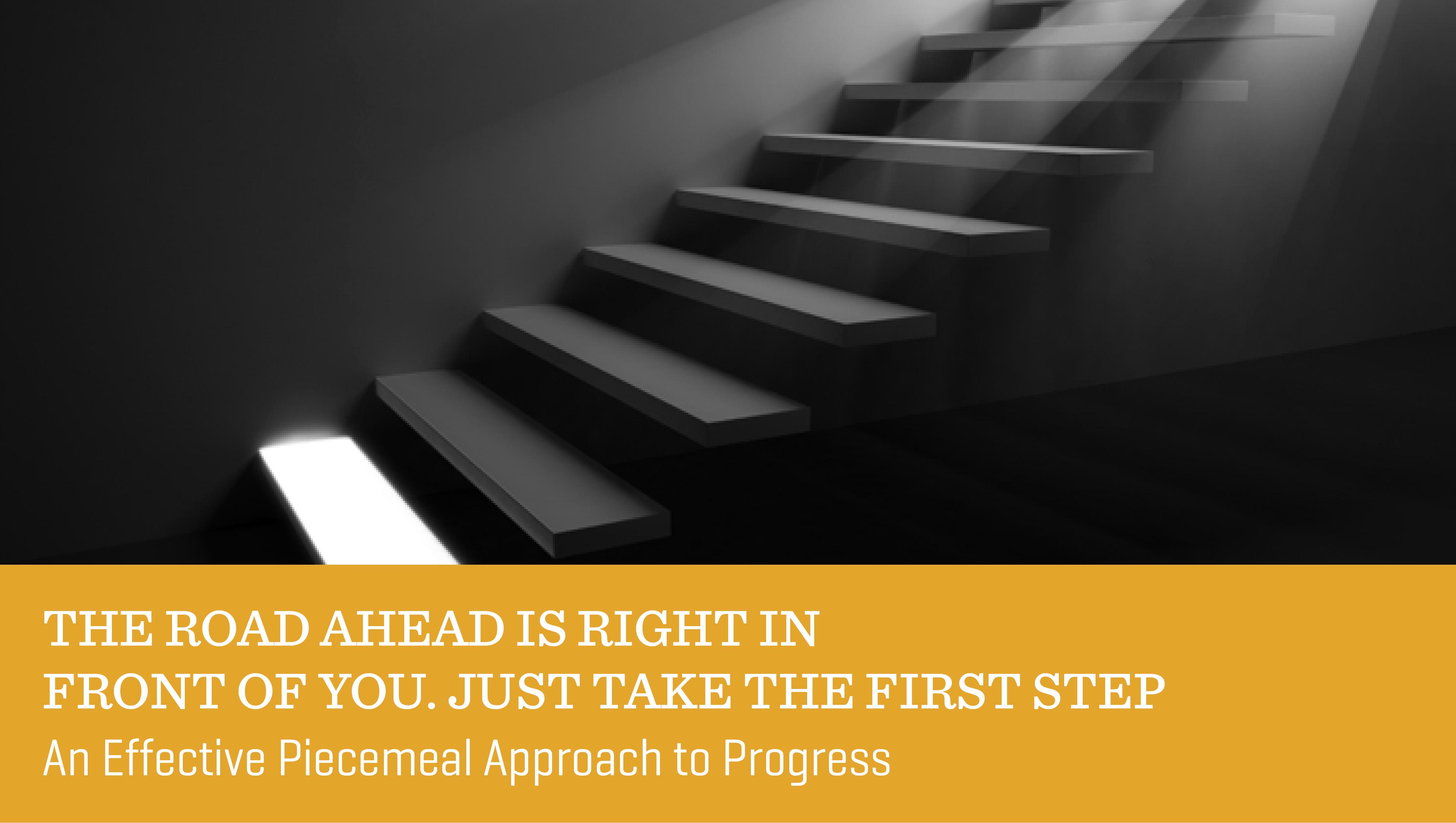 The Road Ahead Is Right in Front of You. Just Take the First Step
An Effective Piecemeal Approach to Progress
The story of sacrificial scents wafting in the air inspiring Jews to do a radical mitzvah in the middle of the night sounds too fantastical to be true. Thankfully, it is true, and the message it tells us is one of attainable and practical change.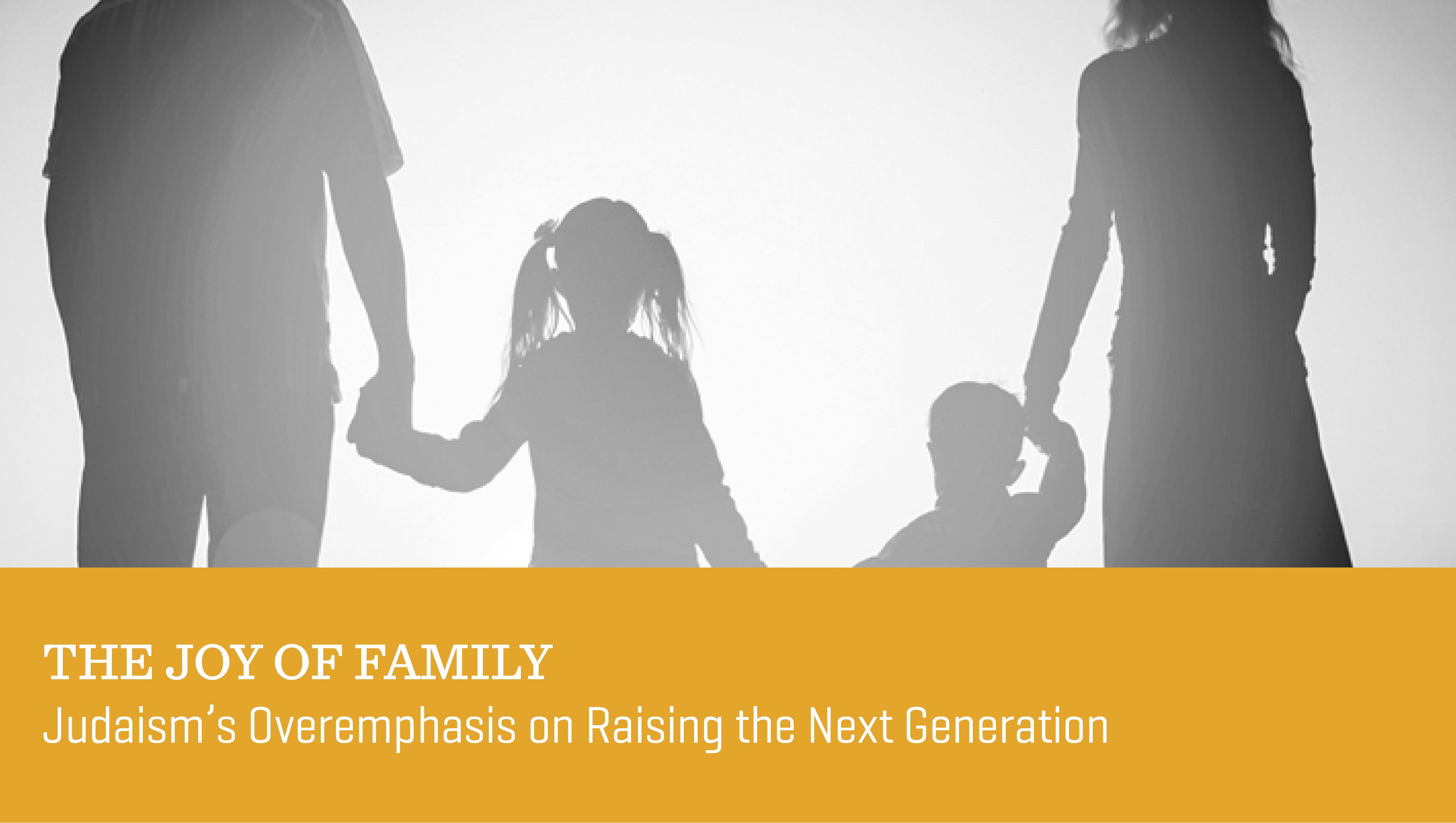 The Joy of Family
Judaism's Overemphasis on Raising the Next Generation
Parenting is arguably the most and least rewarding job on the planet. It's tremendous work, but yields immeasurable joy. Judaism has always promoted family life; in fact, the very first mitzvah in the Torah is to have children. Discover how this value has served us so well—and should continue to do so.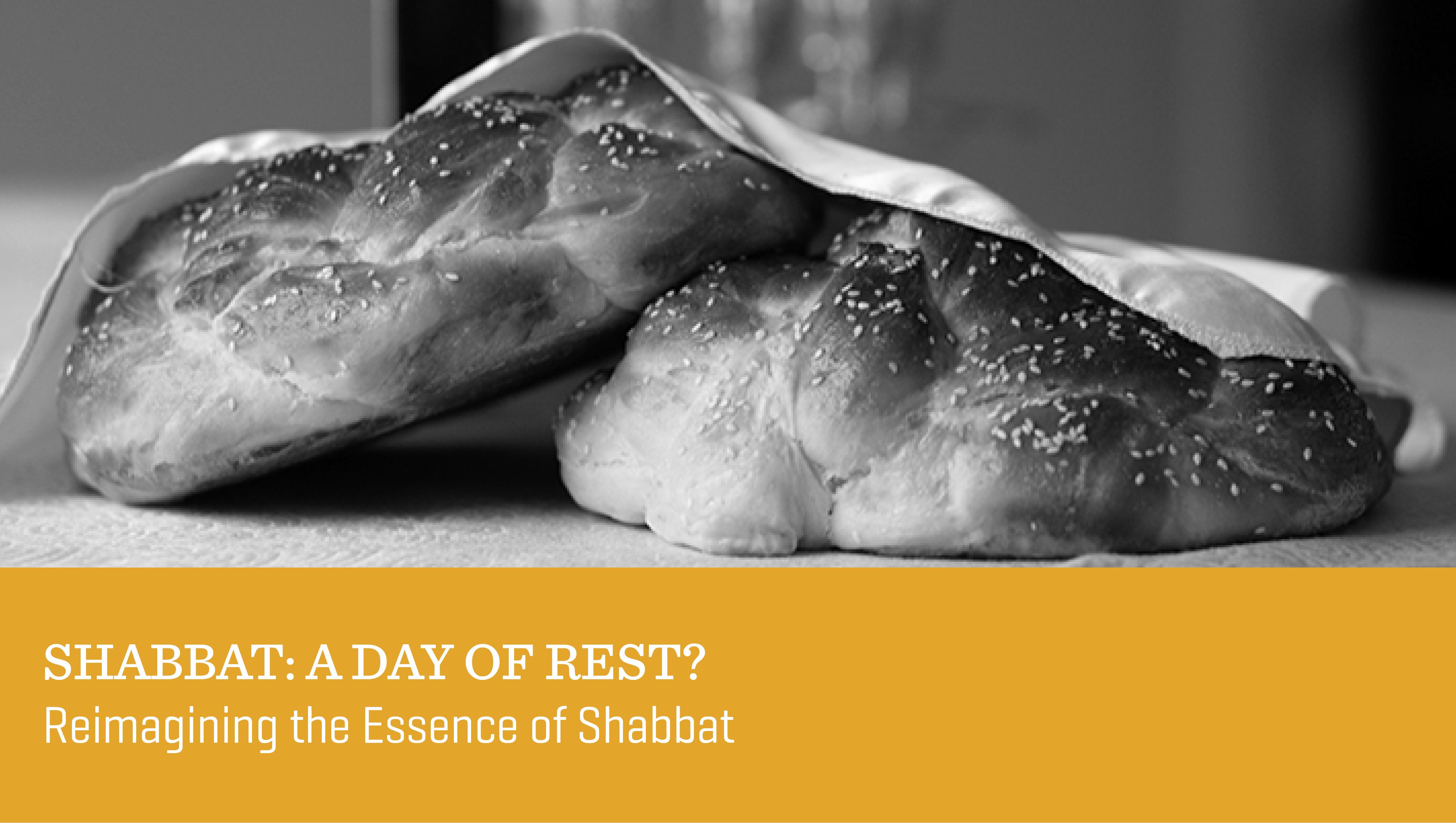 Shabbat: A Day of Rest?
Reimagining the Essence of Shabbat
It's a classic question: What does it mean that G-d "rested" on the seventh day? Was He tired? Discover the true core of what Shabbat is all about—and the tremendous opportunity that comes with it. You may be surprised: it's not about sleeping in.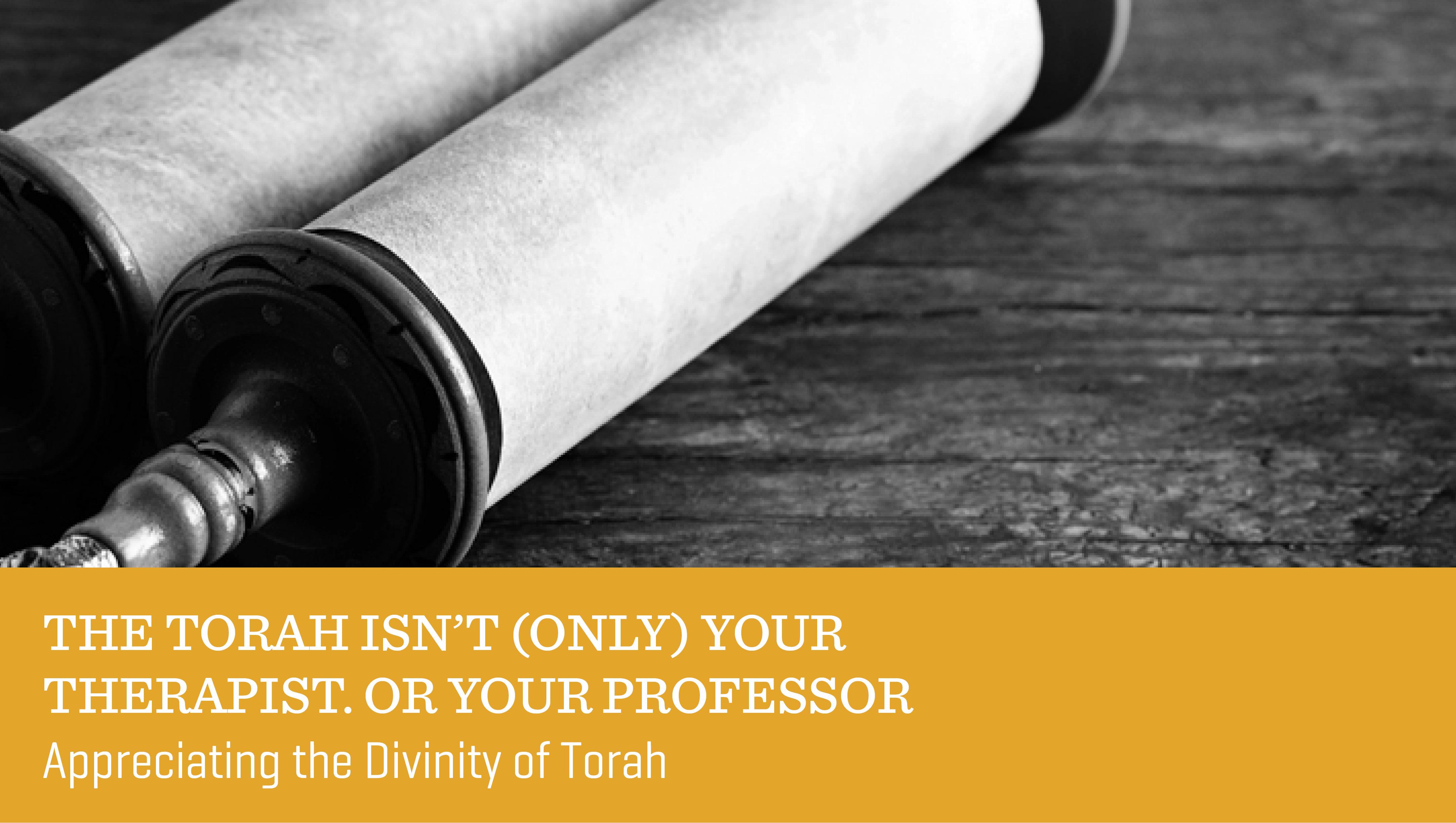 The Torah Isn't (Only) Your Therapist. Or Your Professor
Appreciating the Divinity of Torah
As the "People of the Book," Jews have applied themselves to the Torah, using it to sharpen their minds and inform their values along the path to a fulfilling life. Perhaps slightly overlooked is this one incredibly important detail: the Torah is not a psychotherapy manual, nor is it an academic guide; rather, it is G-d's wisdom. Let's keep that in mind.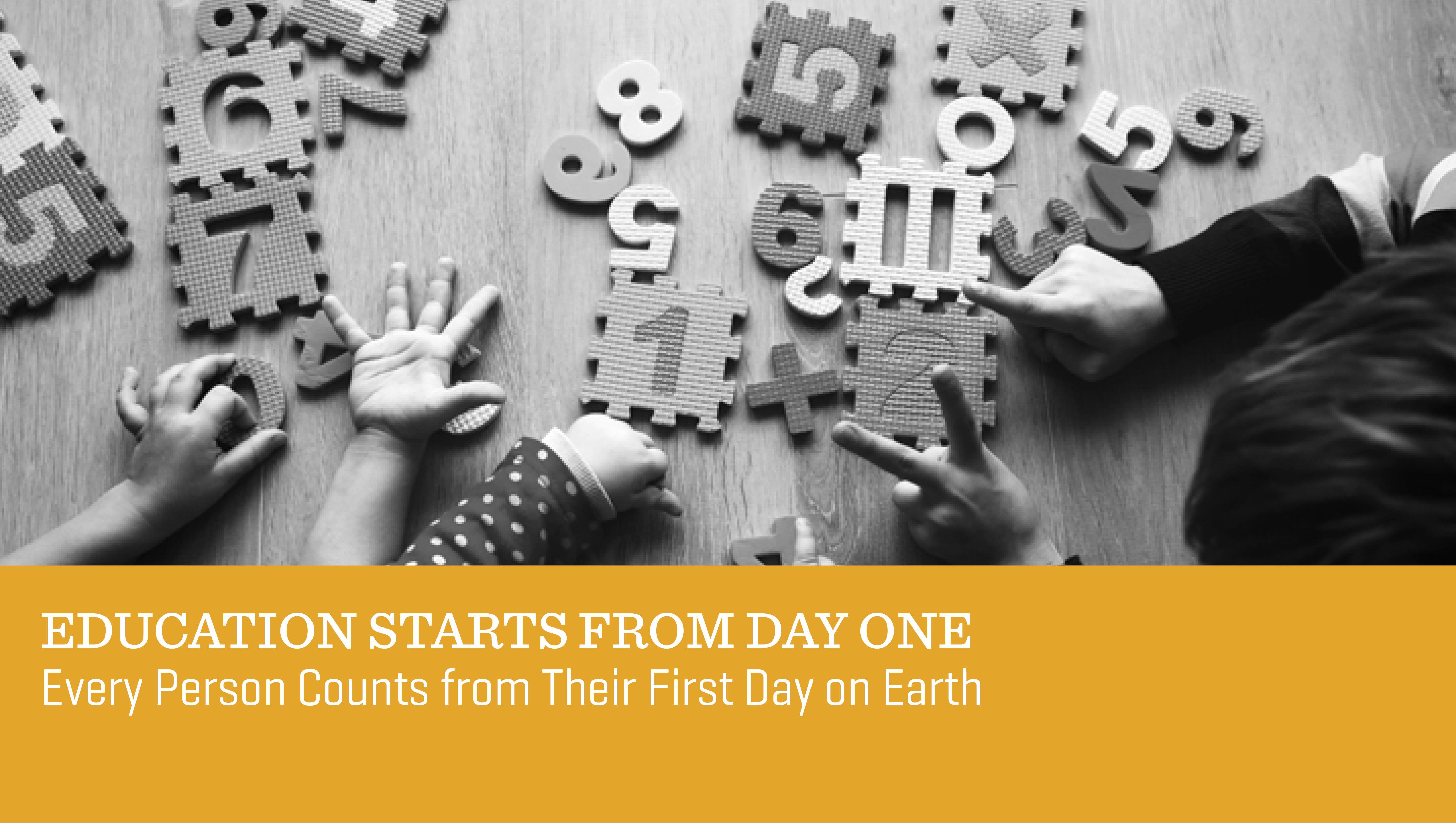 Education Starts from Day One
Every Person Counts from Their First Day on Earth
There's something about a cute little child that perhaps causes us to dismiss them, not seriously considering just how important they are in the chain of history. A detail about the Levite count in the desert sets the record straight.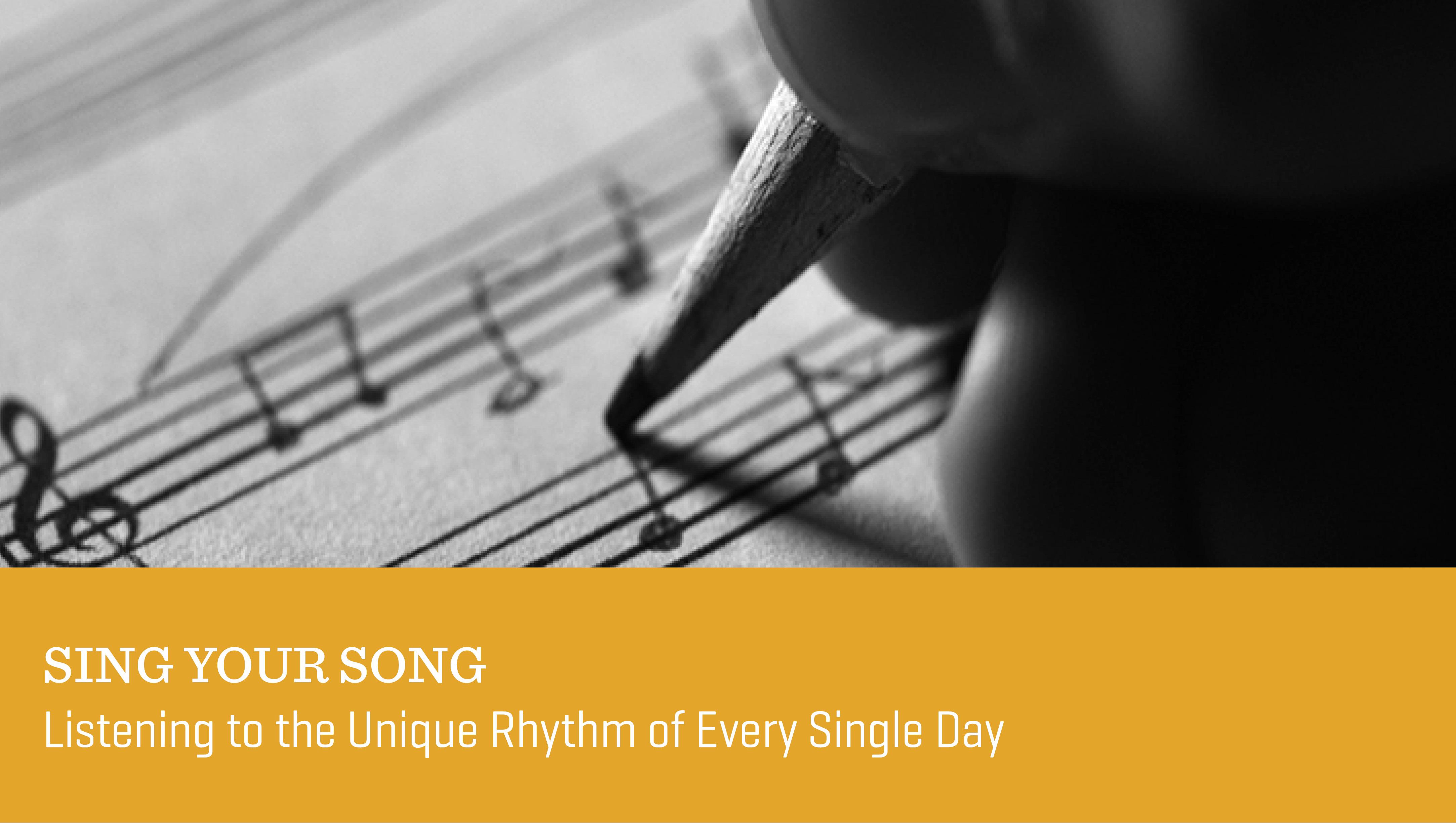 Sing Your Song
Listening to the Unique Rhythm of Every Single Day
A year, a month, or even a week is arguably consequential. But a day? A day is but a mere blip on the radar, gone before one can think! The Levites' songs in the Temple and our memorialization of them in the morning prayers forcefully argue to the contrary: every day is an entirely new tune.
The Age-Old Balance of Individualism vs. Collectivism
An Audacious Argument to Find Yourself in the Location Least Expected
It's a struggle of identity that has challenged humanity since the beginning of time: How do we maintain our unique individuality while identifying with the broader community? Many years ago, the veteran sage Hillel presented a bold answer while discussing the laws of the Passover sacrifice, and we're privileged to explore it still.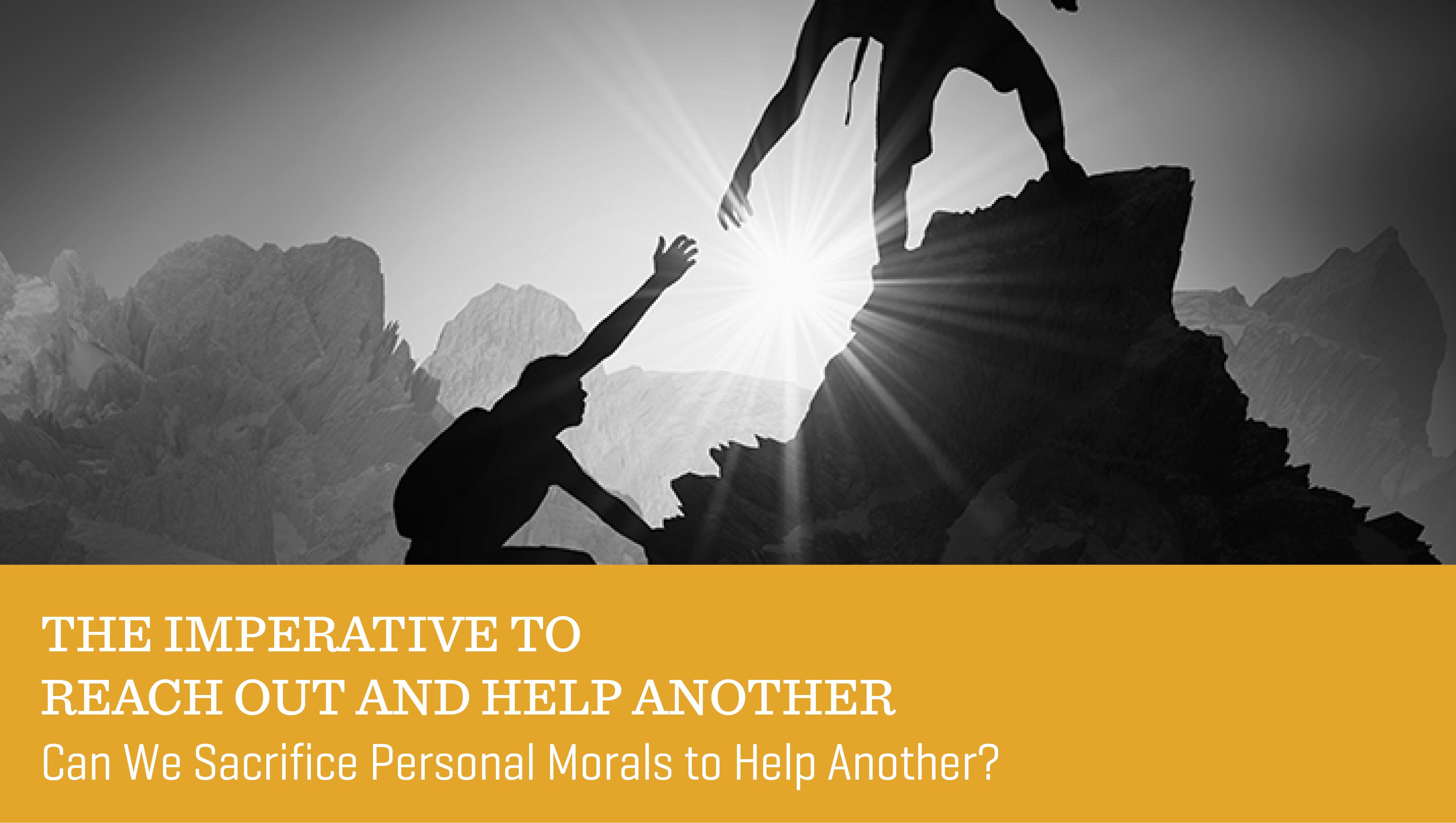 The Imperative to Reach Out and Help Another
Can We Sacrifice Personal Morals to Help Another?
Juggling personal morals and values with the need to help another is a thorny ethical dilemma. Taking a closer look at the Torah's juxtaposition of two random events makes one thing very clear: staying in your own comfort zone is not an option.
Aim High
Emulating Korach's Noble Intentions
For too long, Korach has been perceived as a one-dimensional villain. This class argues that there's much to learn from his intentions. After all, there's something to say about someone who has a passionate drive to connect with the Divine. Ask yourself: Does a lack of G-d in your life make YOU cry?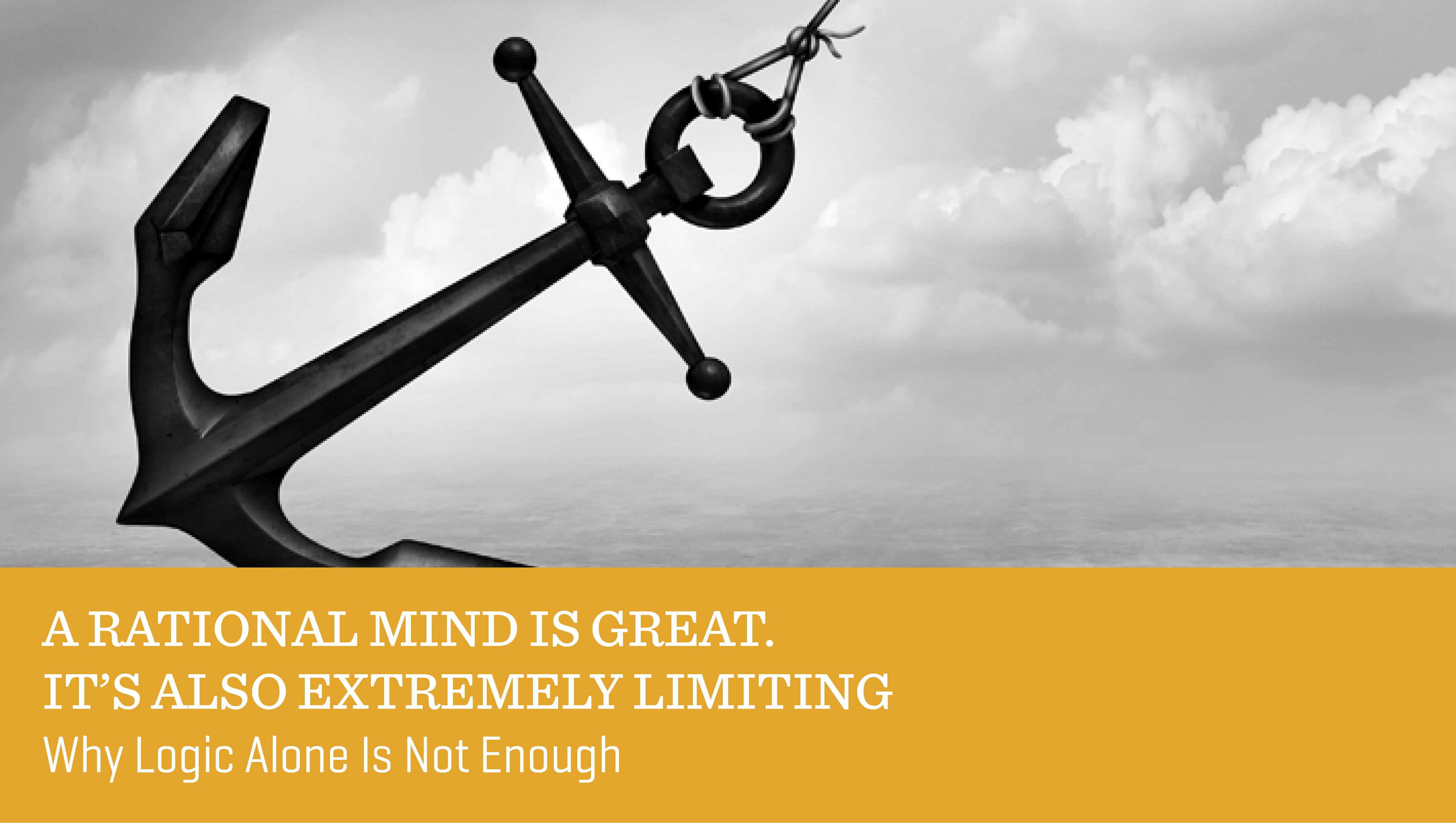 A Rational Mind Is Great. It's Also Extremely Limiting
Why Logic Alone Is Not Enough
It's wonderful, even necessary, to understand and appreciate religion. But just as you don't love your spouse, your children, or your parents strictly because it makes sense, so it is with G-d: to really enjoy the relationship, your commitment must run faith-deep. Discover this idea in the obscure laws of the red heifer.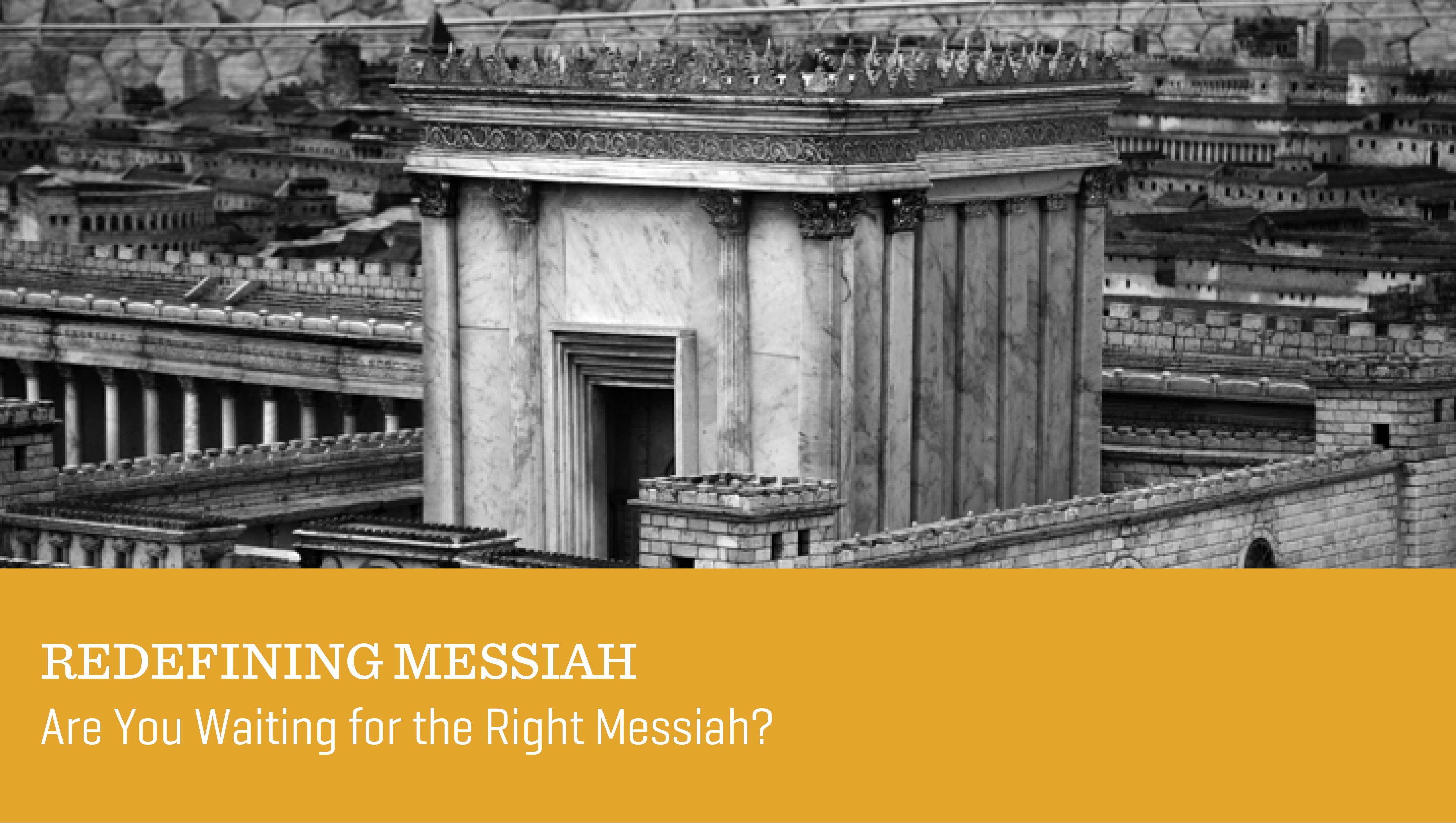 Redefining Messiah
Are You Waiting for the Right Messiah?
Ask anyone in synagogue what Messiah is, and you'll get answers about utopia, peace, love, and harmony. While that's not untrue, it's time to take a proper look at the legal definition of Messiah so we know what we're waiting for. The answer may surprise you.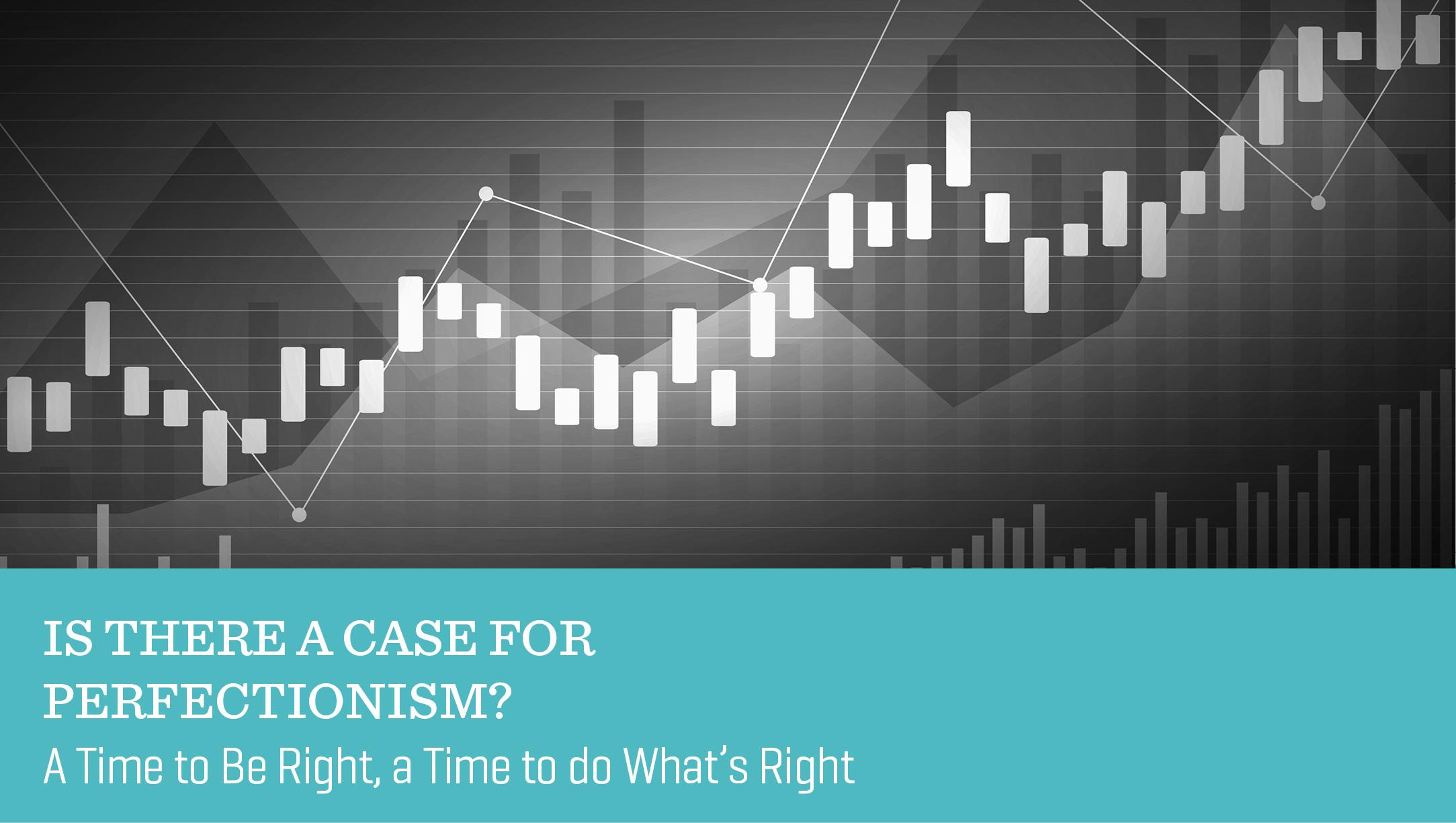 Is There a Case for Perfectionism?
A Time to Be Right, a Time to Do What's Right
Elijah the prophet is one of the most beloved figures in Jewish lore, famed for mysterious visits and messianic tidings. But his life story was one of fire and brimstone. So who, really, is Elijah? Discover your inner Elijah and his historical counterpart, as well: none other than Moses.
Line in the Sand
Sometimes, We Must Be Unequivocal
G-d brought ten plagues on the Egyptians, right? Of course. But did you know that some of them were experienced by the Jews, too? Wait . . . What? That's right: the Jews were subjected to some of the plagues to make a bold statement that some things must be unequivocal—for everyone.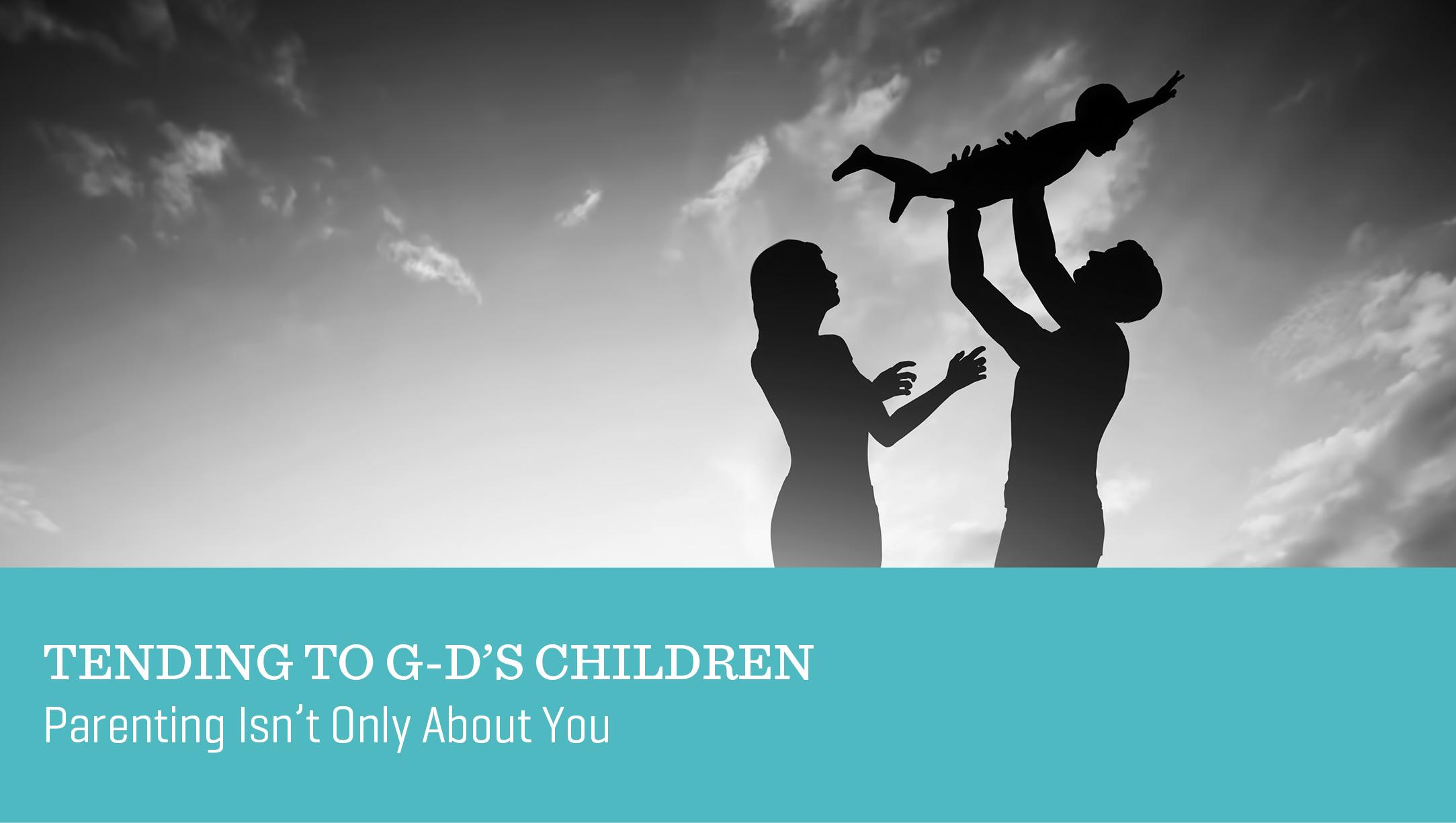 Tending to G-d's Children
Parenting Isn't Only about You
Let's face it: parenting is really, really hard—perhaps one of the most challenging things in the world. So here's a thought: your children are entrusted to you by G-d, so He must believe in you that you're up to the job. Run with it.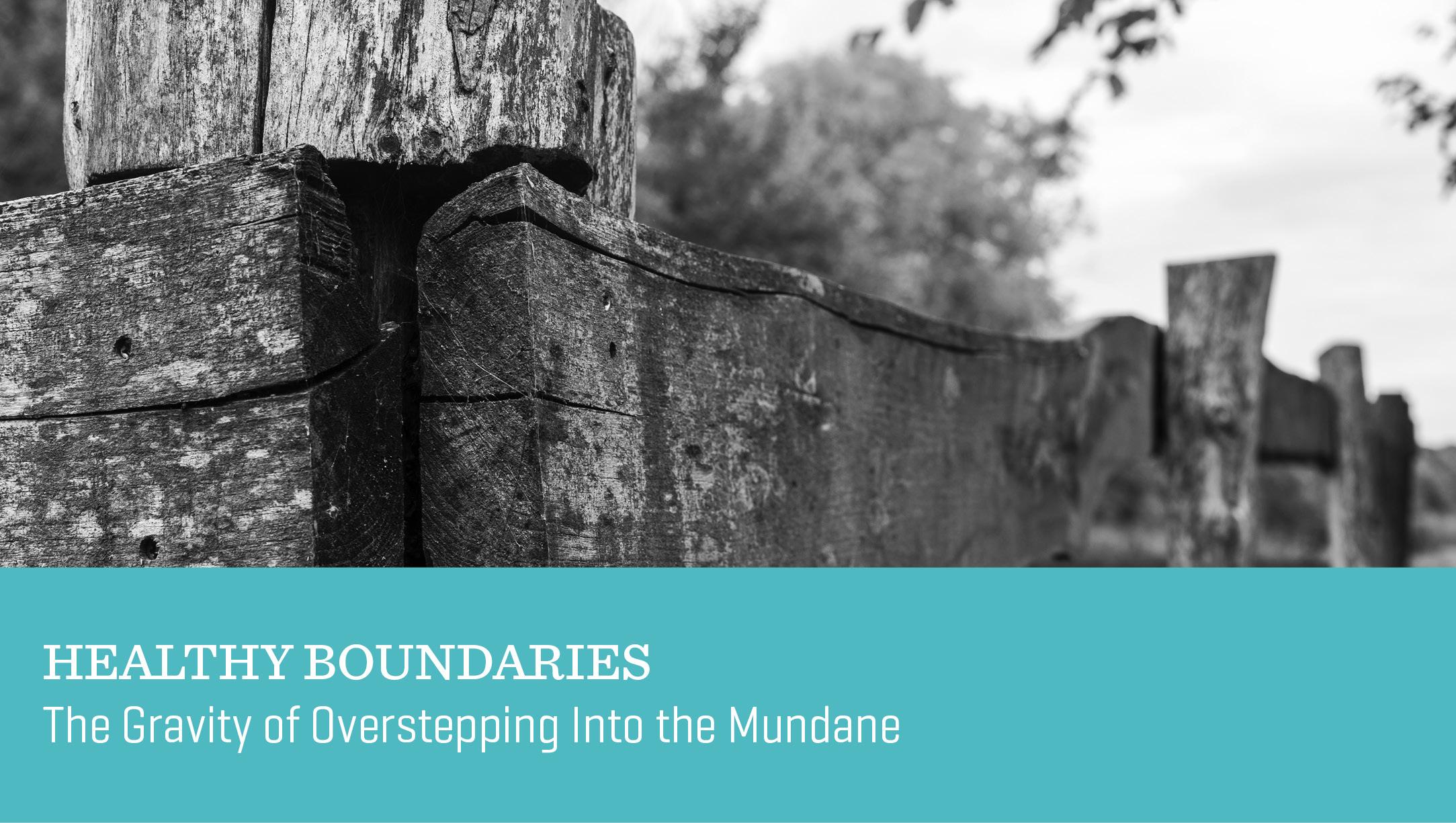 Healthy Boundaries
The Gravity of Overstepping into the Mundane
Life presents all sorts of situations that challenge us to keep within our moral, ethical, and religious bounds. A lesser known law of Shabbat observance that cautions against wandering too far out of town teaches us the right formula for a healthy framework.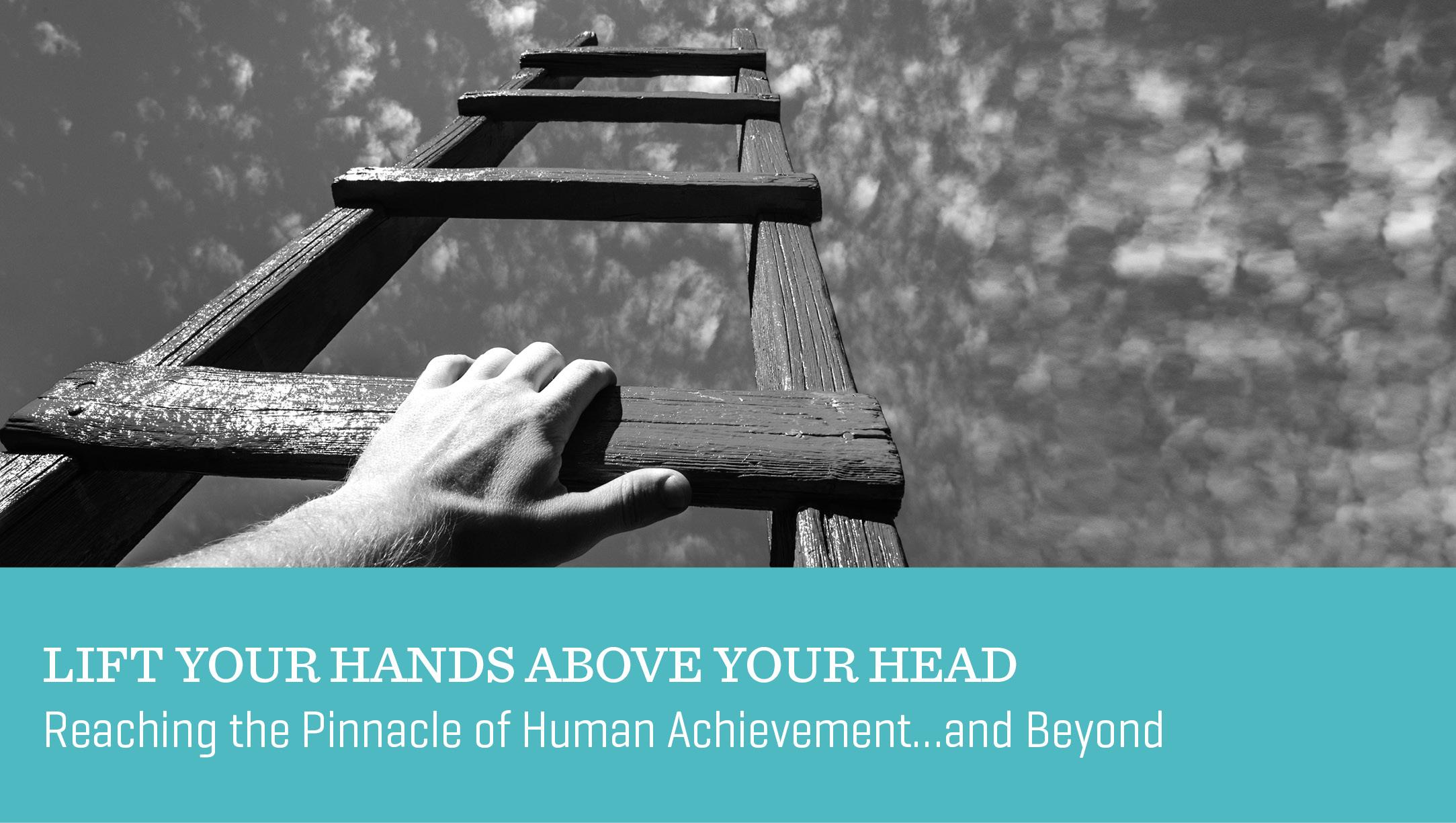 Lift Your Hands above Your Head
Reaching the Pinnacle of Human Achievement . . . and Beyond
Are you possessive about your own personal space? Through the lens of an interesting discussion about the parameters of personal space in Jewish law, discover the limits of your own personal growth—and how to smash them, too.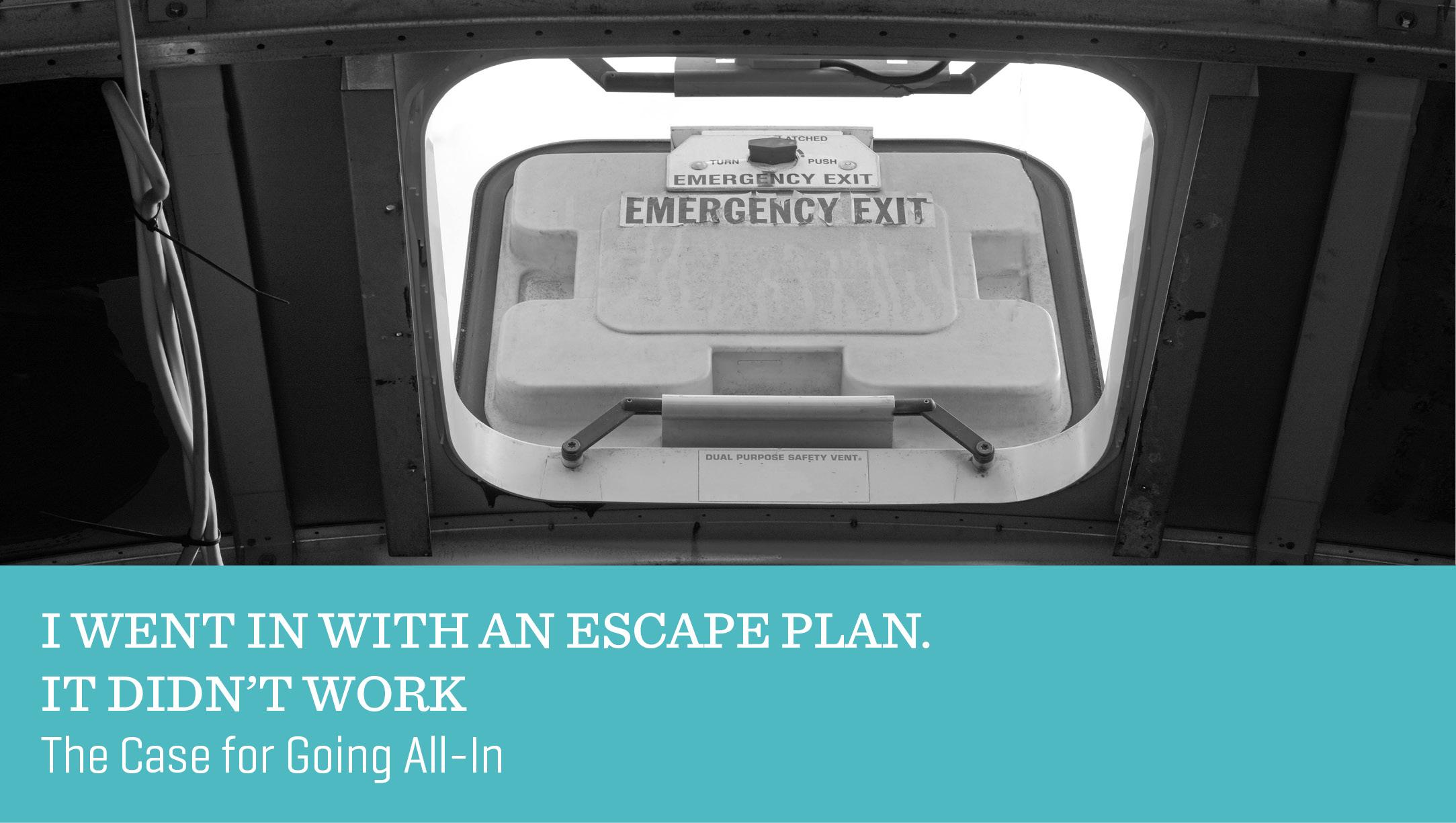 I Went in with an Escape Plan. It Didn't Work
The Case for Going All-In
Have you tried doing something while trying to leave the back door open—you know, with your eyes on the way out just in case you don't get too excited about it? If yes, it probably didn't work. Discover the formula for maturing from "why not?" to "of course!"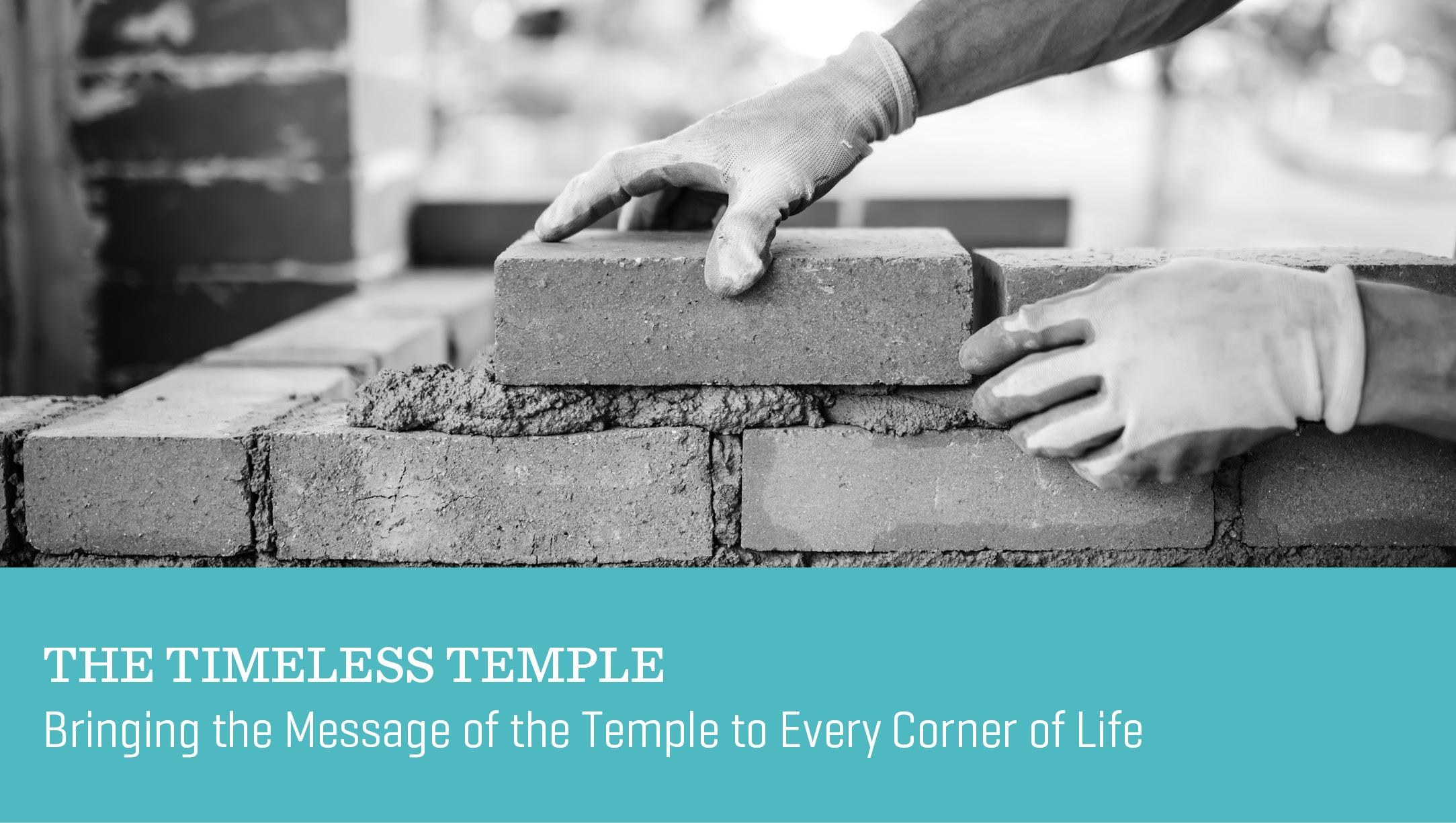 The Timeless Temple
Bringing the Message of the Temple to Every Corner of Life
A holy Temple on a shining hilltop is a beautiful idea, but the true message of the Tempe is realized in everyday life: when you help another person on your way to work, the Temple project is validated. It's time we build our own Temples.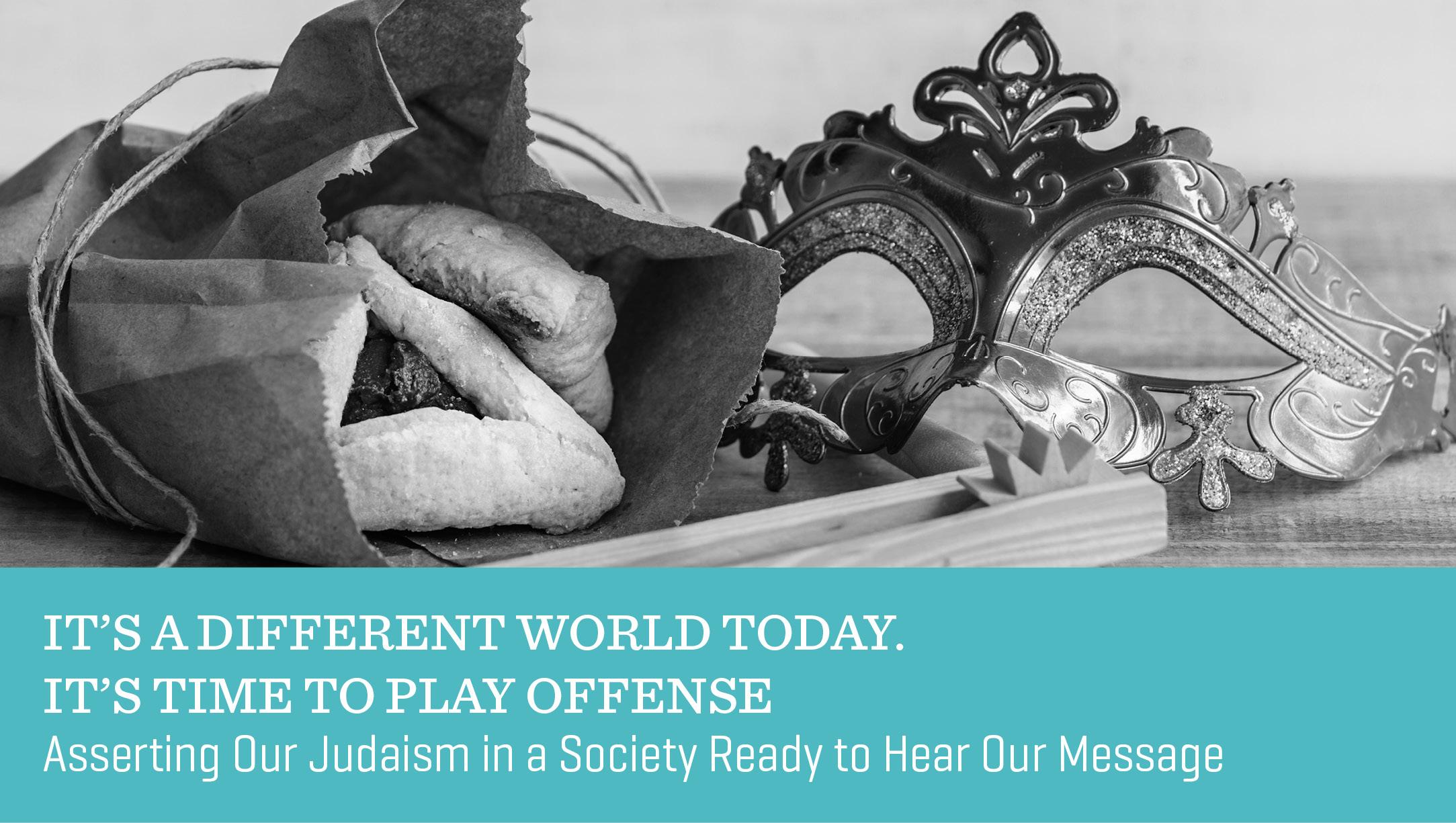 It's a Different World Today. It's Time to Play Offense
Asserting Our Judaism in a Society Ready to Hear Our Message
The long and colored story of the Jewish people speaks volumes of oppression and denied opportunity. A debate between Mordechai and Esther coupled with Mordechai's apparent outrageous behavior set the stage for a dramatic shift in thinking: it's finally time we wear our ideals loud and proud.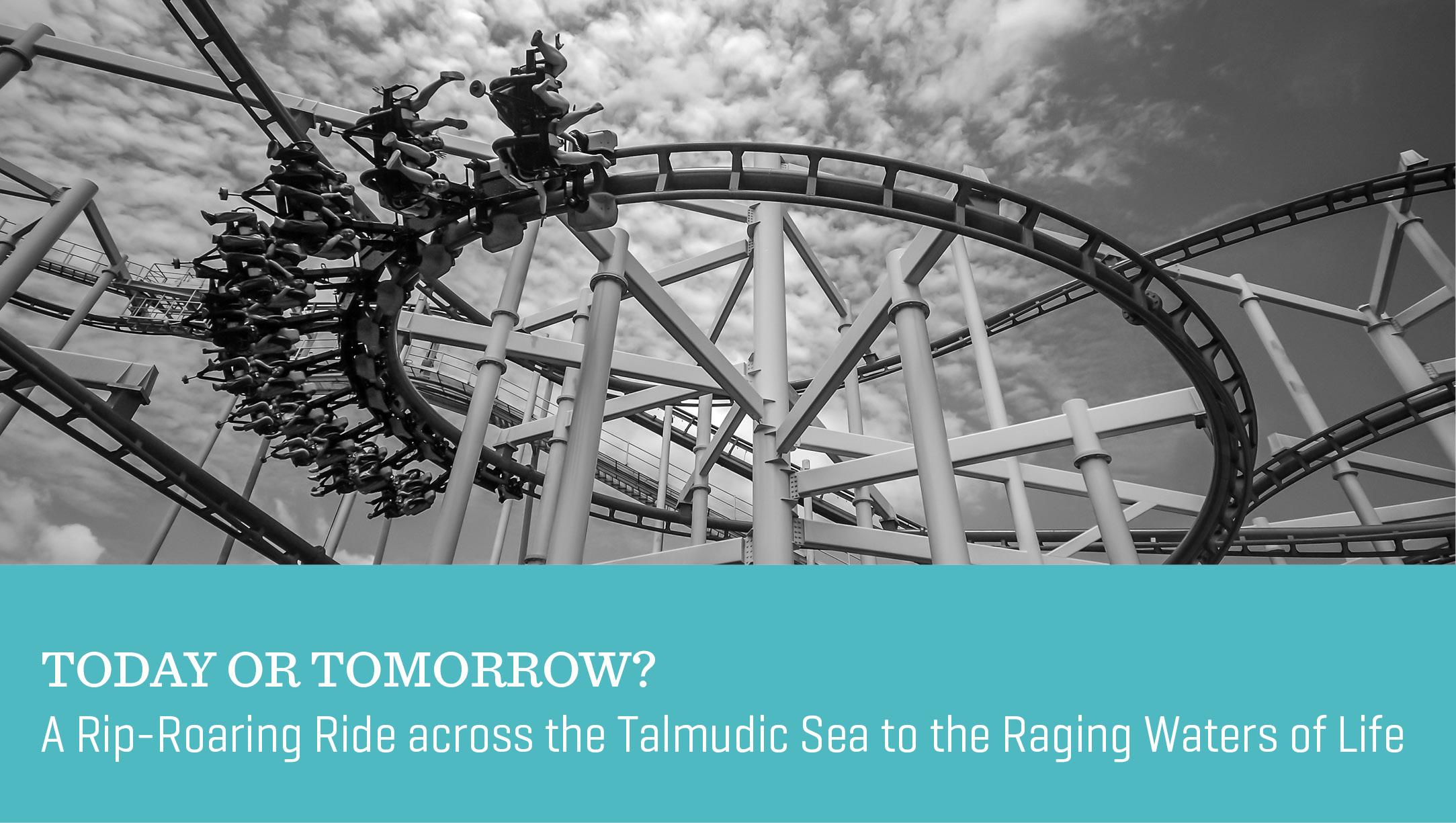 Today or Tomorrow?
A Rip-Roaring Ride across the Talmudic Sea to the Raging Waters of Life
Two Talmudic sages debated different things that seem entirely unrelated. Discover the hidden key that threads them all together, and by the time you're done navigating the waters, you may just emerge with the ship of your life steered in a profound, new direction.
The People Always Come First. Except for when They Don't
A True Leader Isn't Concerned about Being a True Leader
The last effective leadership book you read preached the qualities of placing others' needs before yours. But then life gets tricky, and certain times call for other priorities. What to do? A lofty effort of twelve noble leaders gone flat tells the story of true leadership.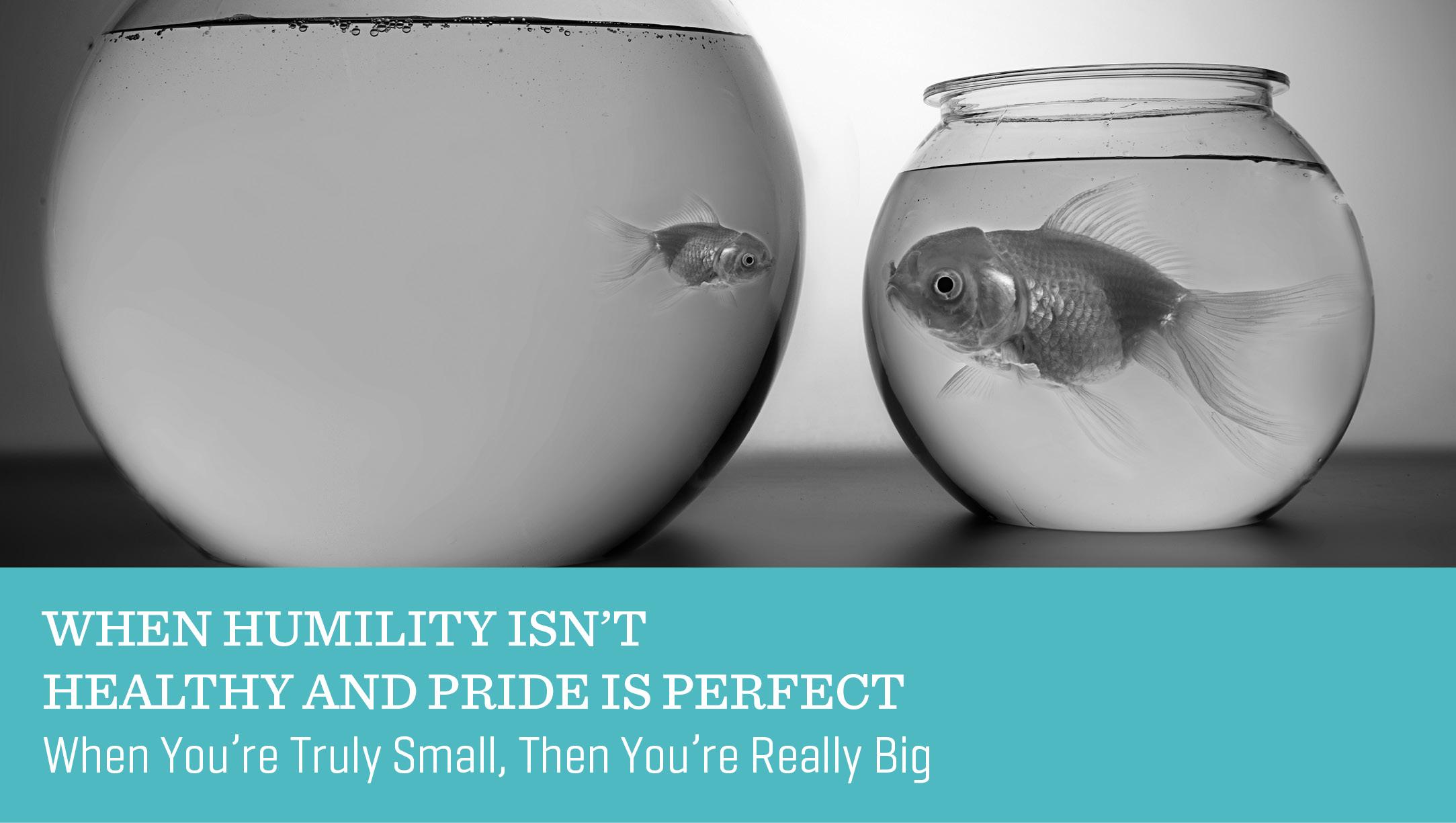 When Humility Isn't Healthy and Pride Is Perfect
When You're Truly Small, Then You're Really Big
A curiously small letter appears in the first word of book number three of the Torah. With the help of a story about a famous Rebbe teaching his young grandson, what starts off as a lesson in humility turns into a much broader instruction on how to ace the balance between humility and pride.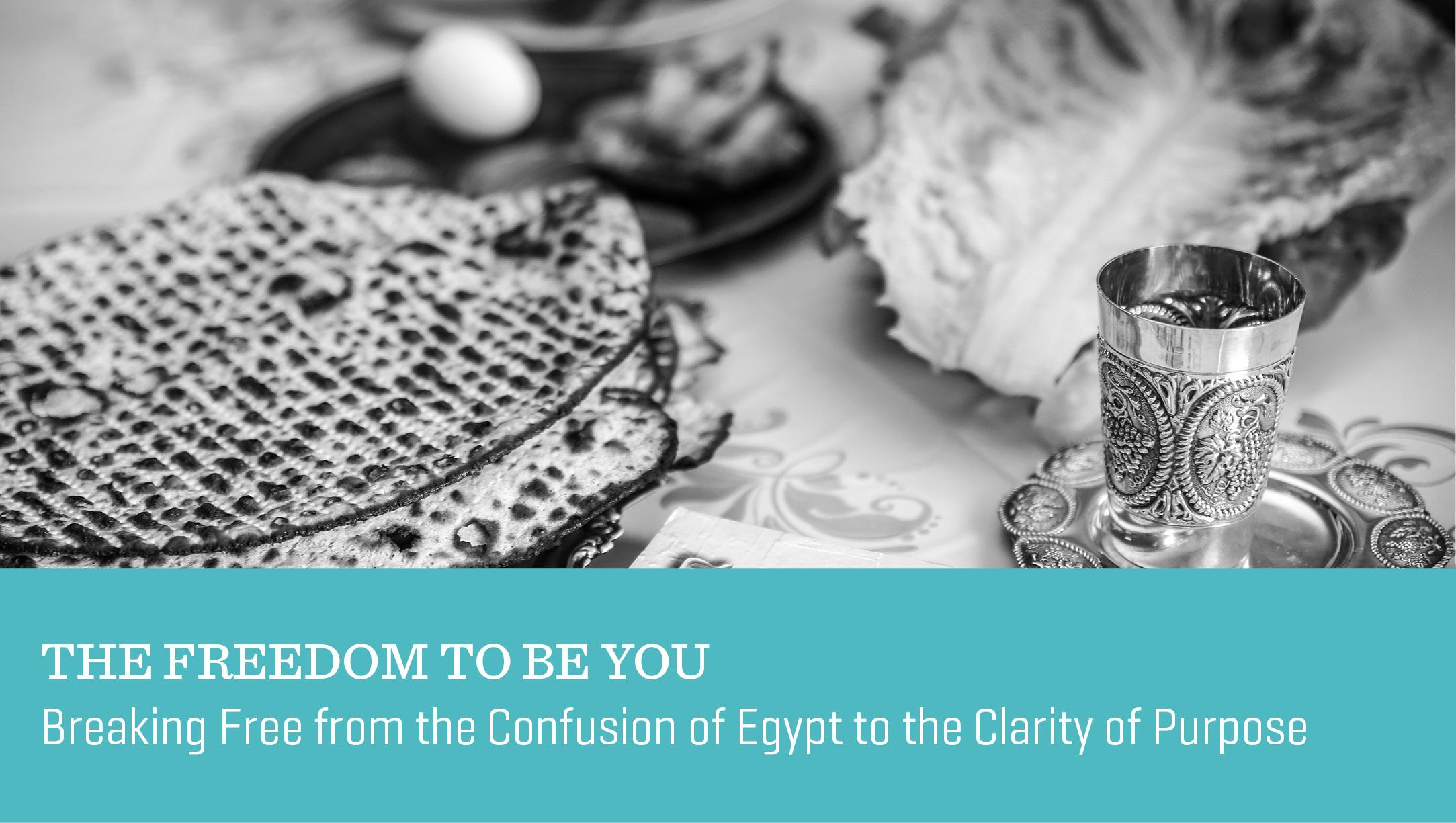 The Freedom to Be You
Breaking Free from the Confusion of Egypt to the Clarity of Purpose
Fewer things can be as constricting, crushing, and stifling than waking up in the morning and not being able to answer why you should even get out of bed. Discover the recipe for freedom in the story of the Exodus. Hint: The road starts and finishes right in none other than . . . YOU.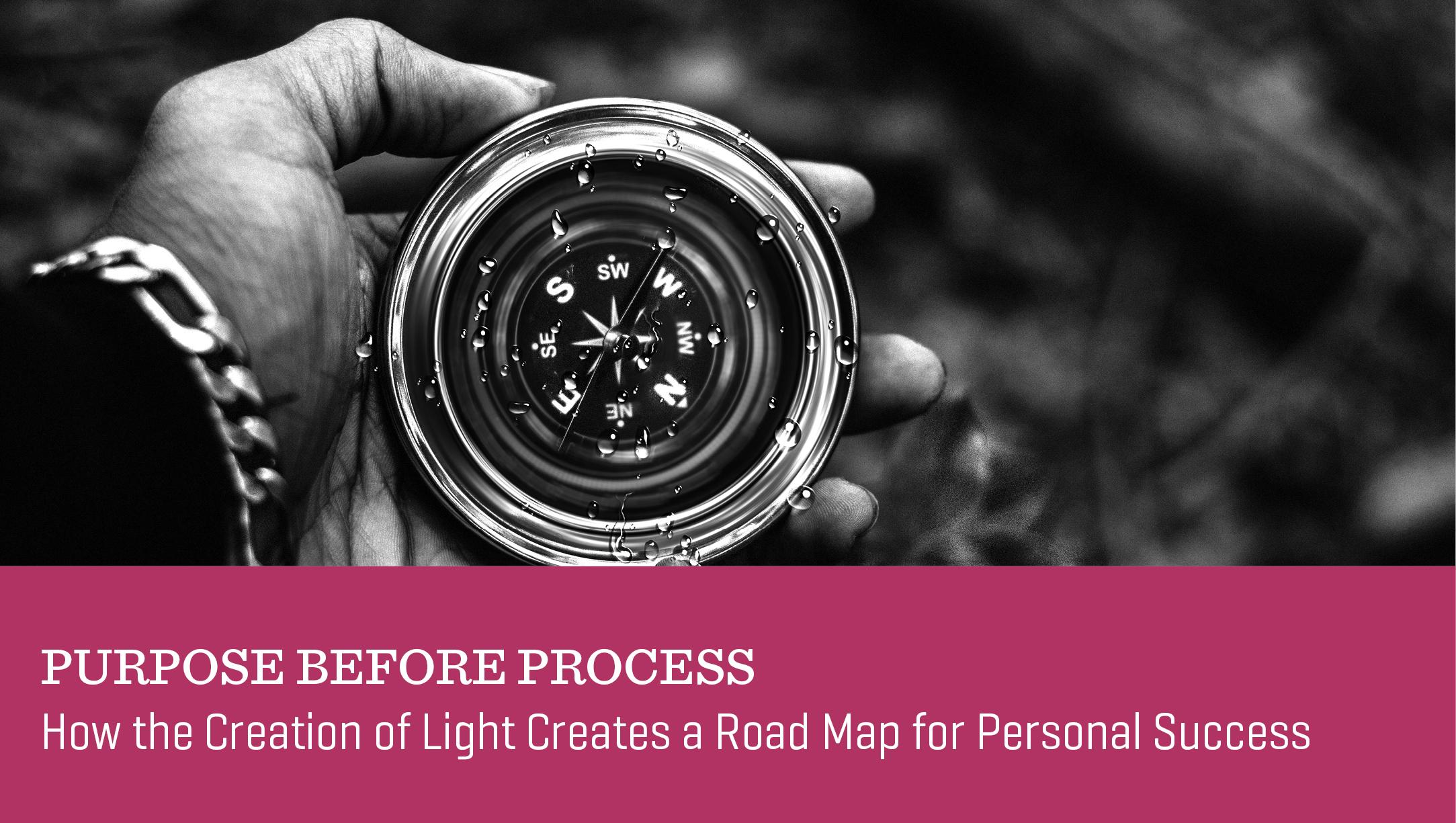 Purpose Before Process
How the Creation of Light Creates a Road Map for Personal Success
Have you ever looked back at life and thought that maybe, just maybe, you've raced your way to a dead end? Psychologists, life coaches, and your next door neighbor all agree: To win the race of life, you must first know where you're going. It turns out they're all agreeing with none other than G-d Himself.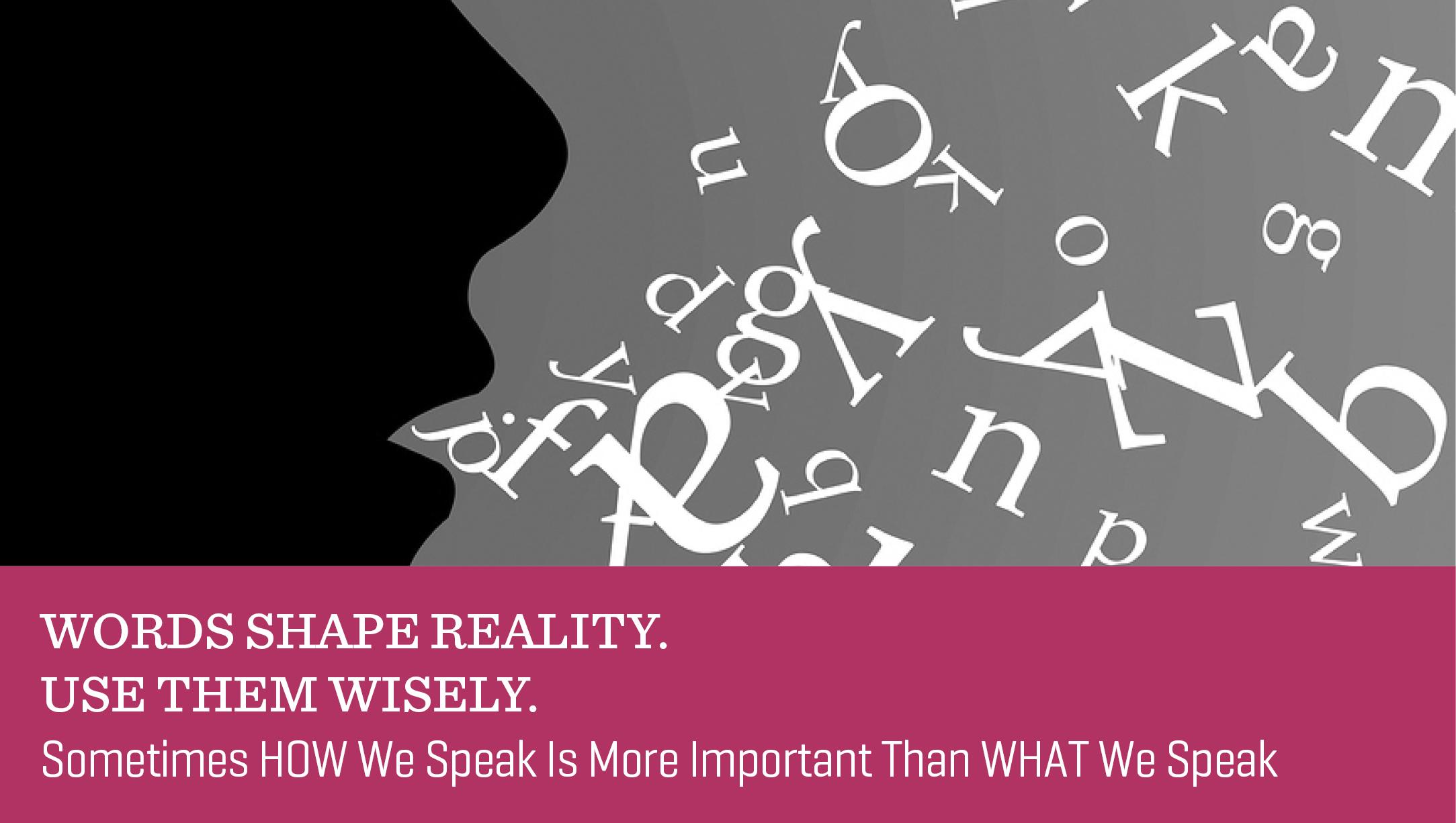 Words Shape Reality. Use Them Wisely.
Sometimes HOW We Speak Is More Important Than WHAT We Speak
Much has been said about the power of words. So how do we balance the need to be articulate and clear with our desire to be sensitive and sanitary with our speech? The Torah's precise choice of words shows us how.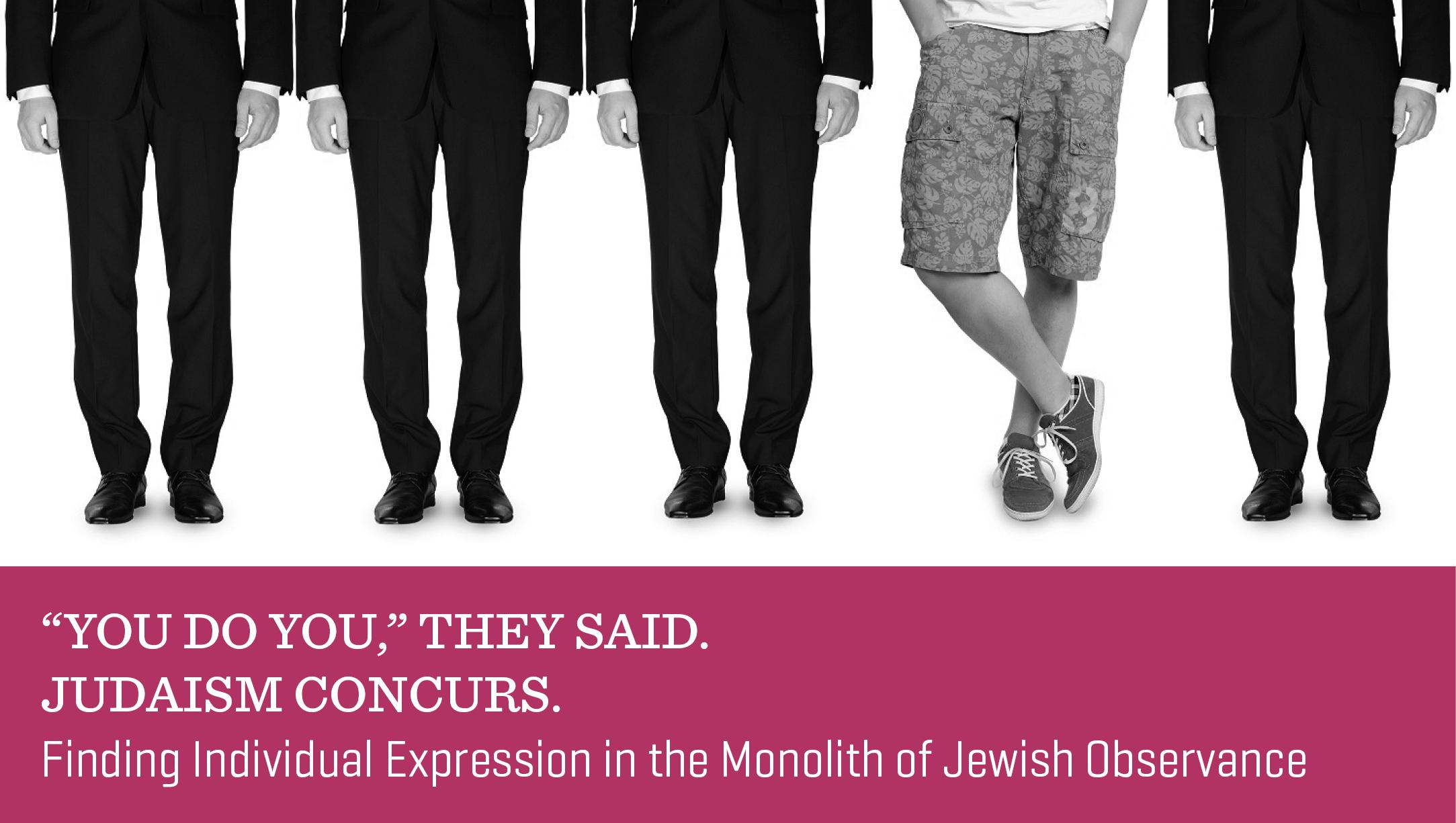 "You Do You," They Said. Judaism Concurs.
Finding Individual Expression in the Monolith of Jewish Observance
Are you calm, excitable, loud, studious, ambitious, or shy? Or maybe something else? Whatever the answer, it seems that when it comes to religion, there simply isn't any room for that. "Do this," "Don't do that," and call it a day. Embedded in the covenant between G-d and Abraham is the secret of a personal Judaism.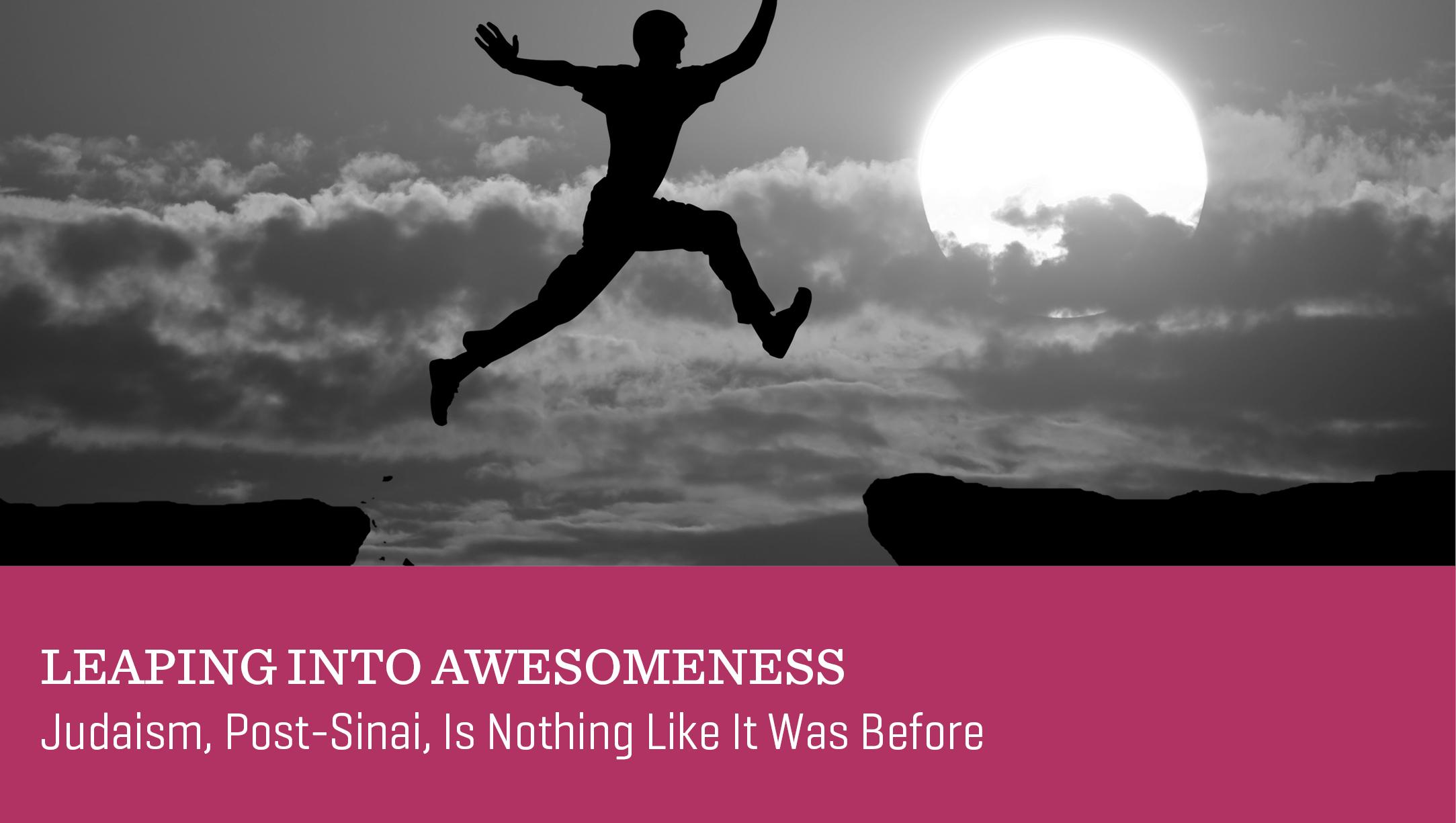 Leaping into Awesomeness
Judaism, Post-Sinai, Is Nothing Like It Was Before
"Reach for the stars." It's a nice cliché, but really? – You can't possibly touch the stars! Follow a winding path that starts with a deep analysis of our forefathers' religious status to the mountaintop of Sinai, and discover how, indeed, you can reach even higher than the stars.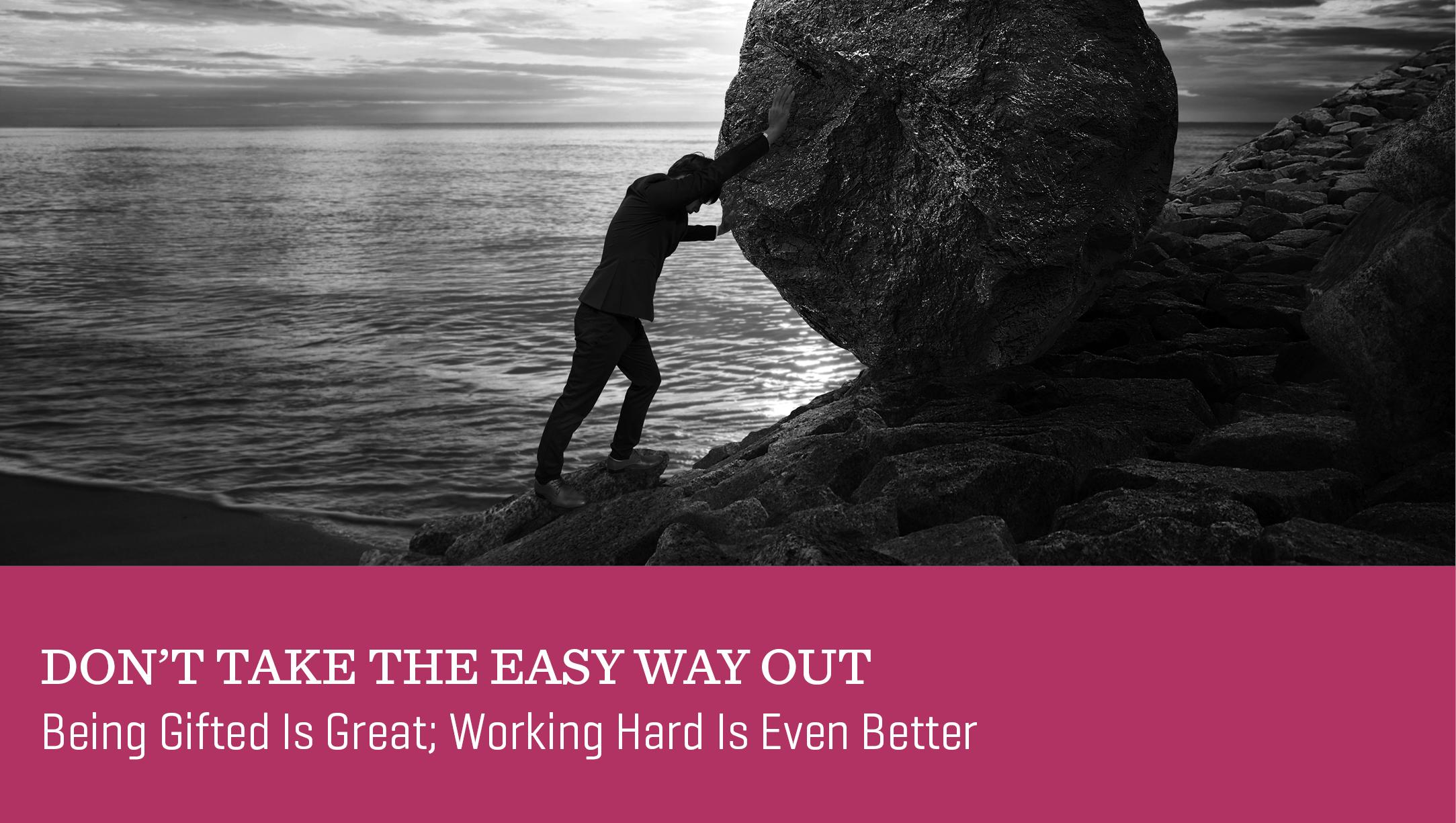 Don't Take the Easy Way Out
Being Gifted Is Great; Working Hard Is Even Better
In what can arguably be the most un-Jewish thing to do, we read that Avraham insisted on paying full price for a piece of real estate. Why? Avraham's purchasing habits, emulated by his descendant King David, teach a powerful lesson: in life, paying full price is the only way to truly make it yours.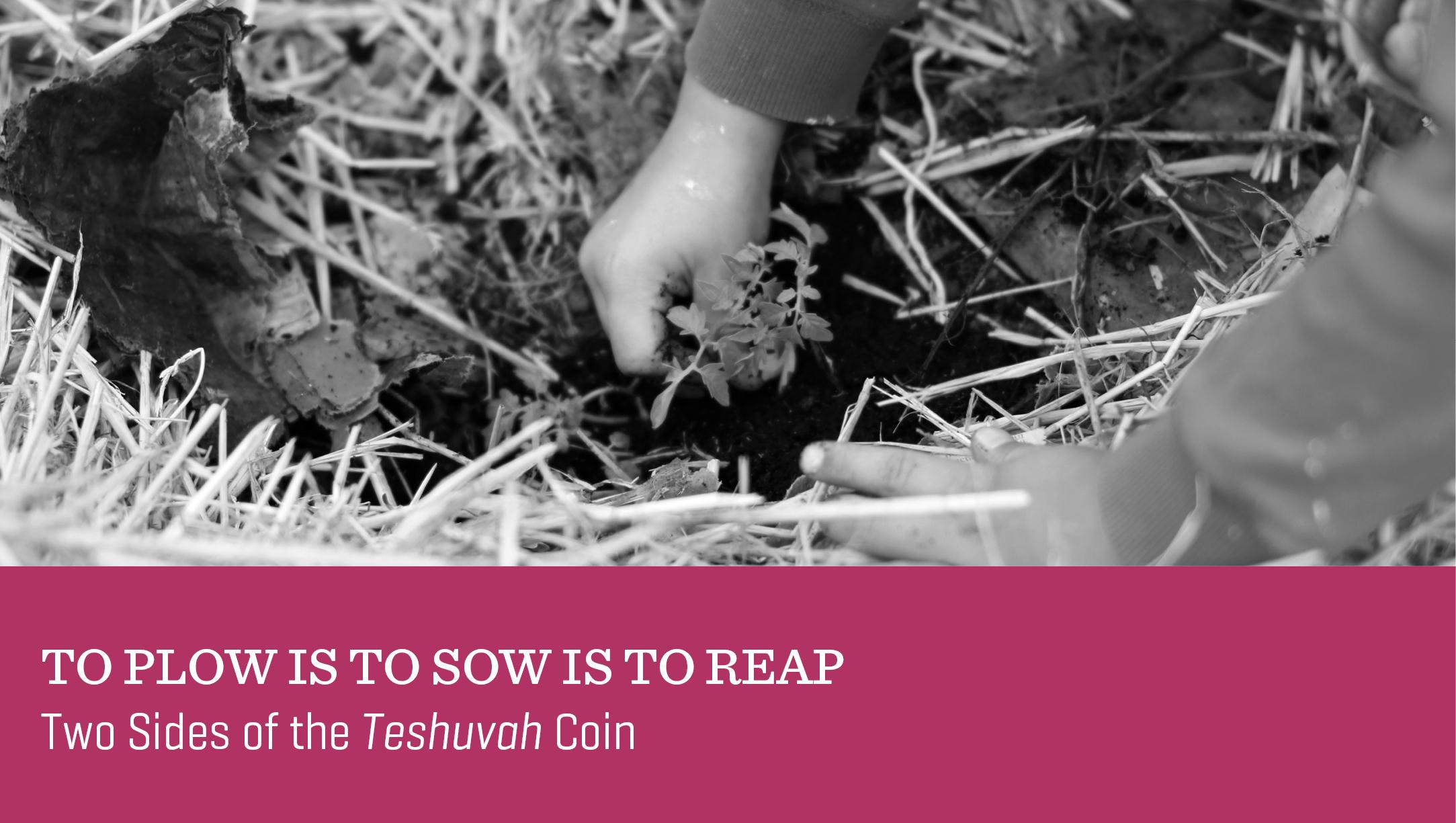 To Plow Is to Sow Is to Reap
Two Sides of the Teshuvah Coin
To look at your life in shambles and exclaim, "Oy!" is decidedly unproductive. It may look good, but it's not going to get you anywhere. Take a cue from Yitzchak, who prefaced a blessing to his son with . . . visions of a plowed field. Why? Because the engine for true growth is in the dismemberment wrought by the plowshares.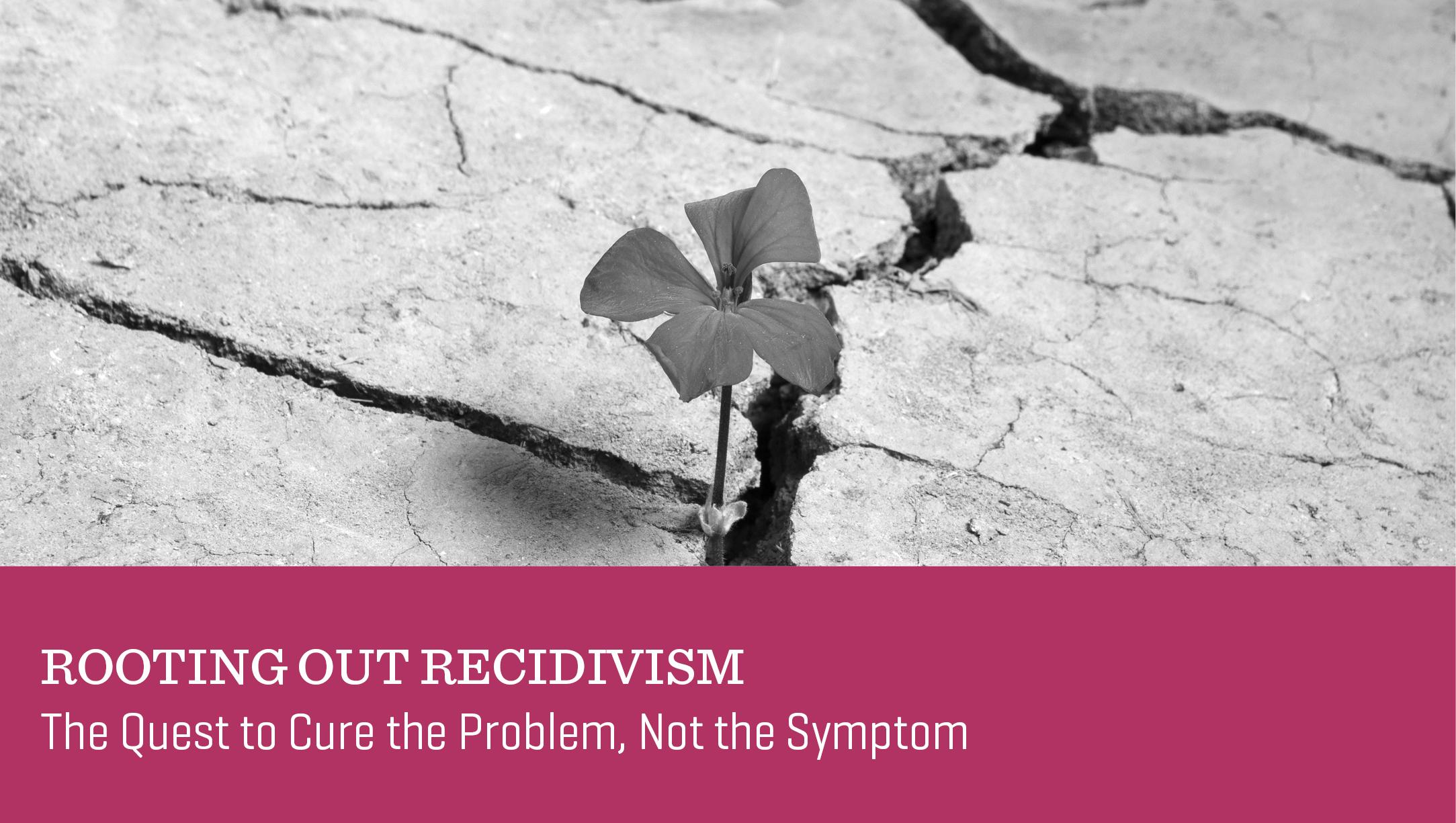 Rooting Out Recidivism
The Quest to Cure the Problem, Not the Symptom
Fierce debates rage around questions of law and order, the rate of incarceration, and community policing. Yaakov's swift departure from the fabled town of Be'er Sheva, to avoid peace talks, is the surprising setting in which the insight to these questions can be found.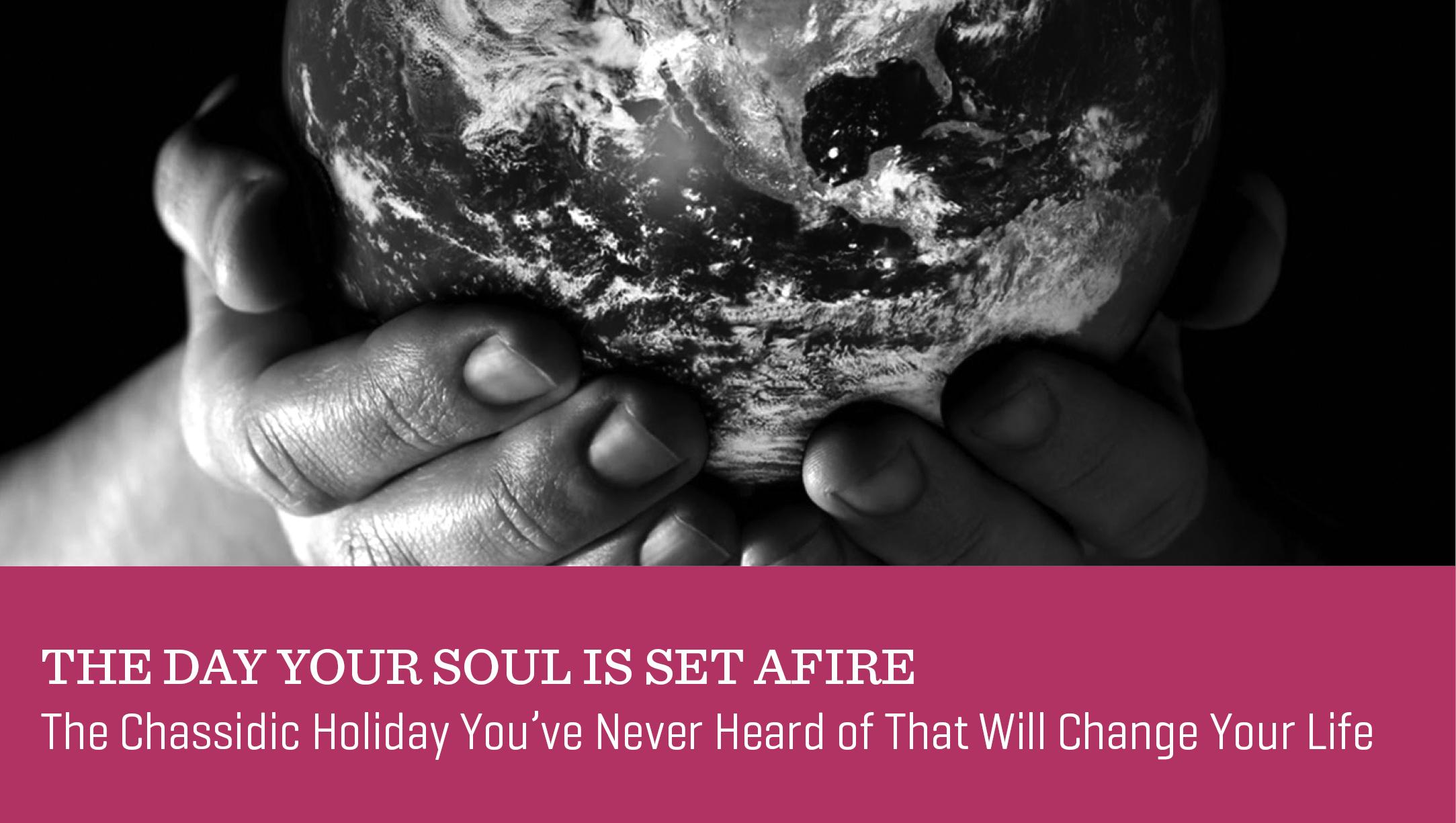 The Day Your Soul Is Set Afire
The Chassidic Holiday You've Never Heard of That Will Change Your Life
A famed Chassidic master taught that when we set out to conquer the world, we should only let our bodies out of the gate, remaining true to our soul. This pithy teaching contains the secret to the life you're looking for, and there's a whole new holiday to celebrate it. Lechayim!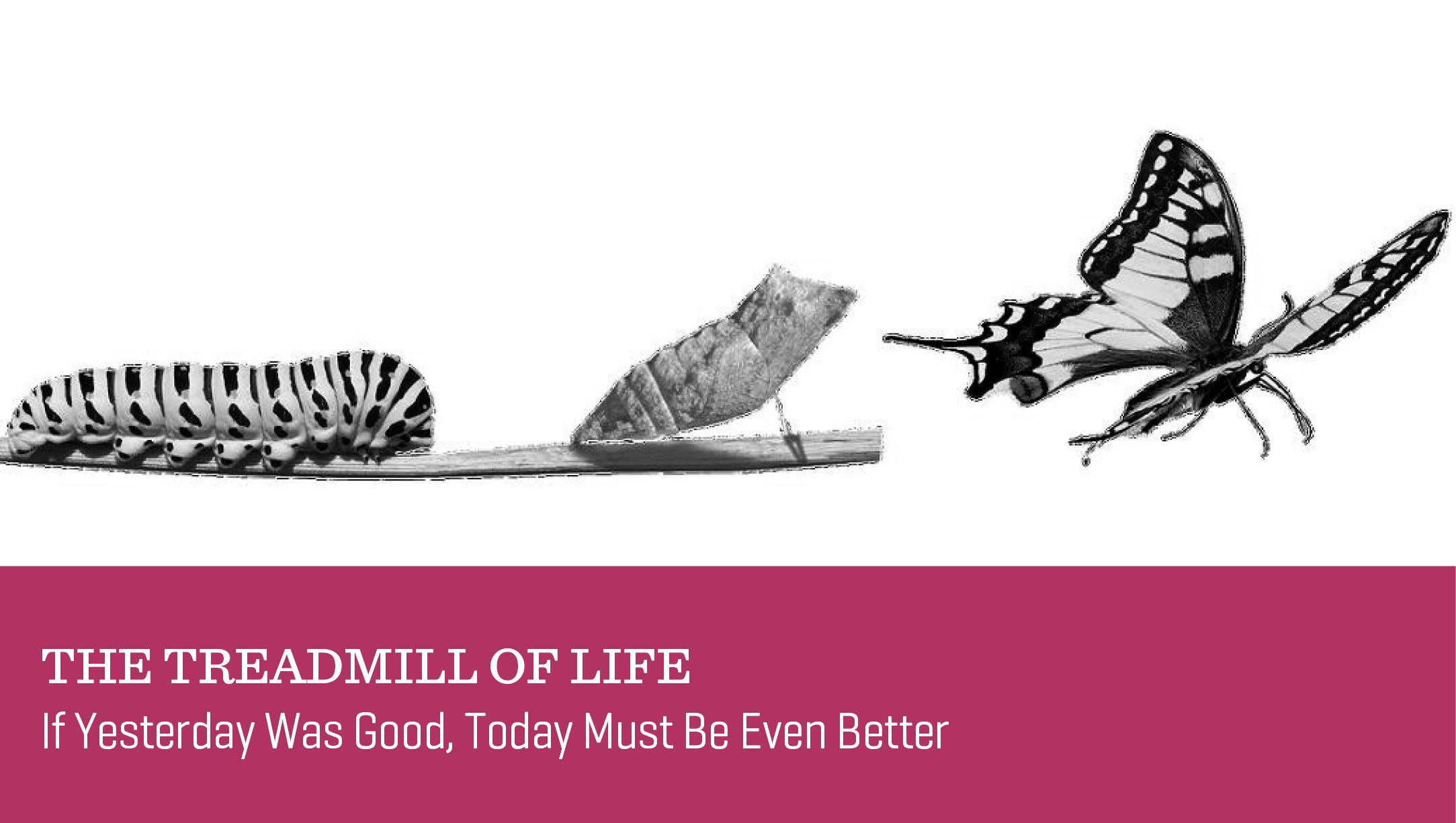 The Treadmill of Life
If Yesterday Was Good, Today Must Be Even Better
Learning to take your first step as a baby was a true feat. As an adult, it's hopefully not. That's the way it works: Yesterday's accomplishment becomes today's norm—and it's up to you to build from there. Access this truth by way of a curious Scriptural quirk about an obscure Canaanite city.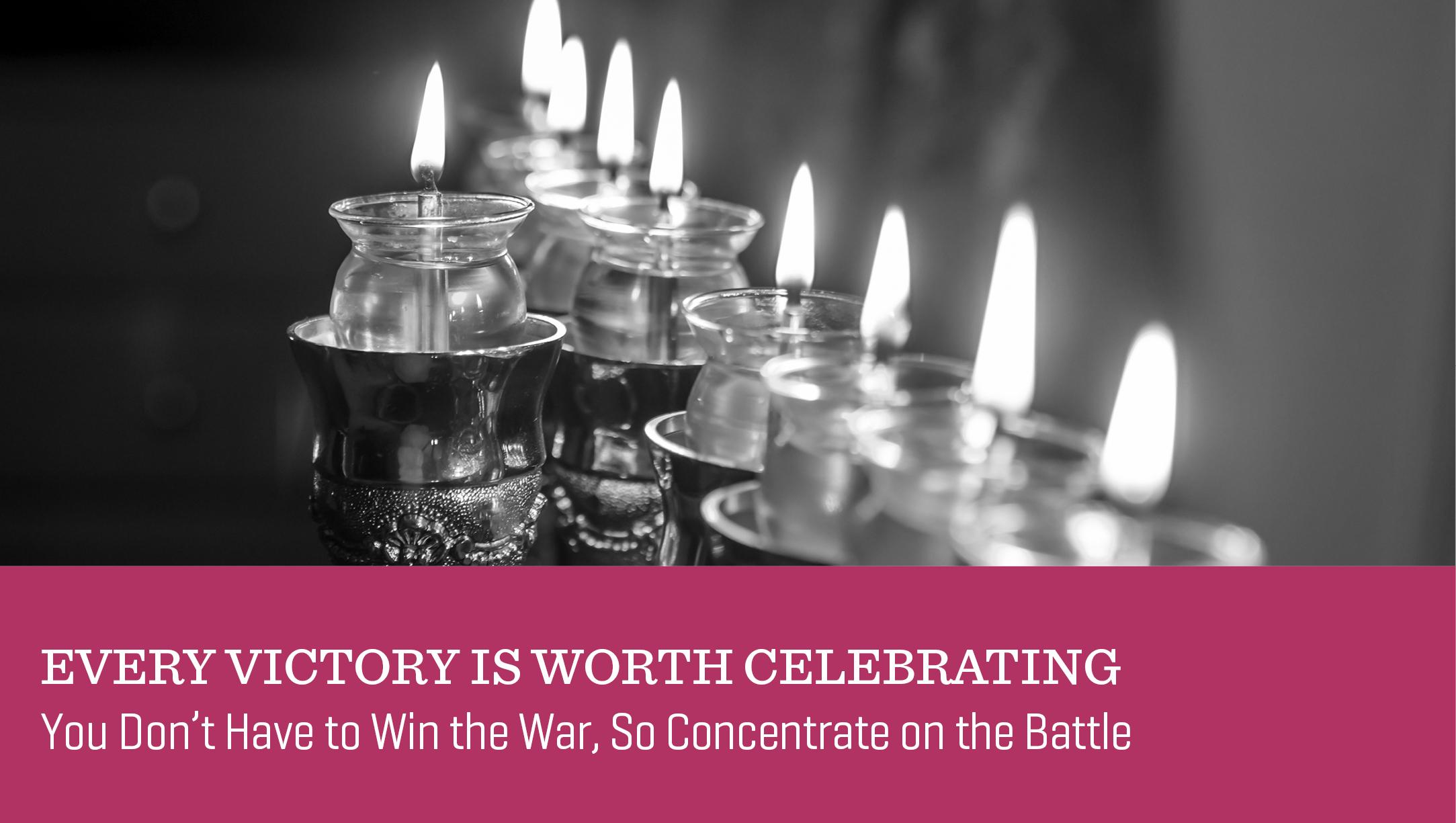 Every Victory Is Worth Celebrating
You Don't Have to Win the War, So Concentrate on the Battle
"What is Chanukah?" asks the Talmud. Far from this being a simple question any Hebrew School kid can answer, the Talmud challenges us to ask what it is that we consider to be the primary lesson of the Chanukah miracle. Look to the candles and remember that it's not so much about winning as it is about fighting.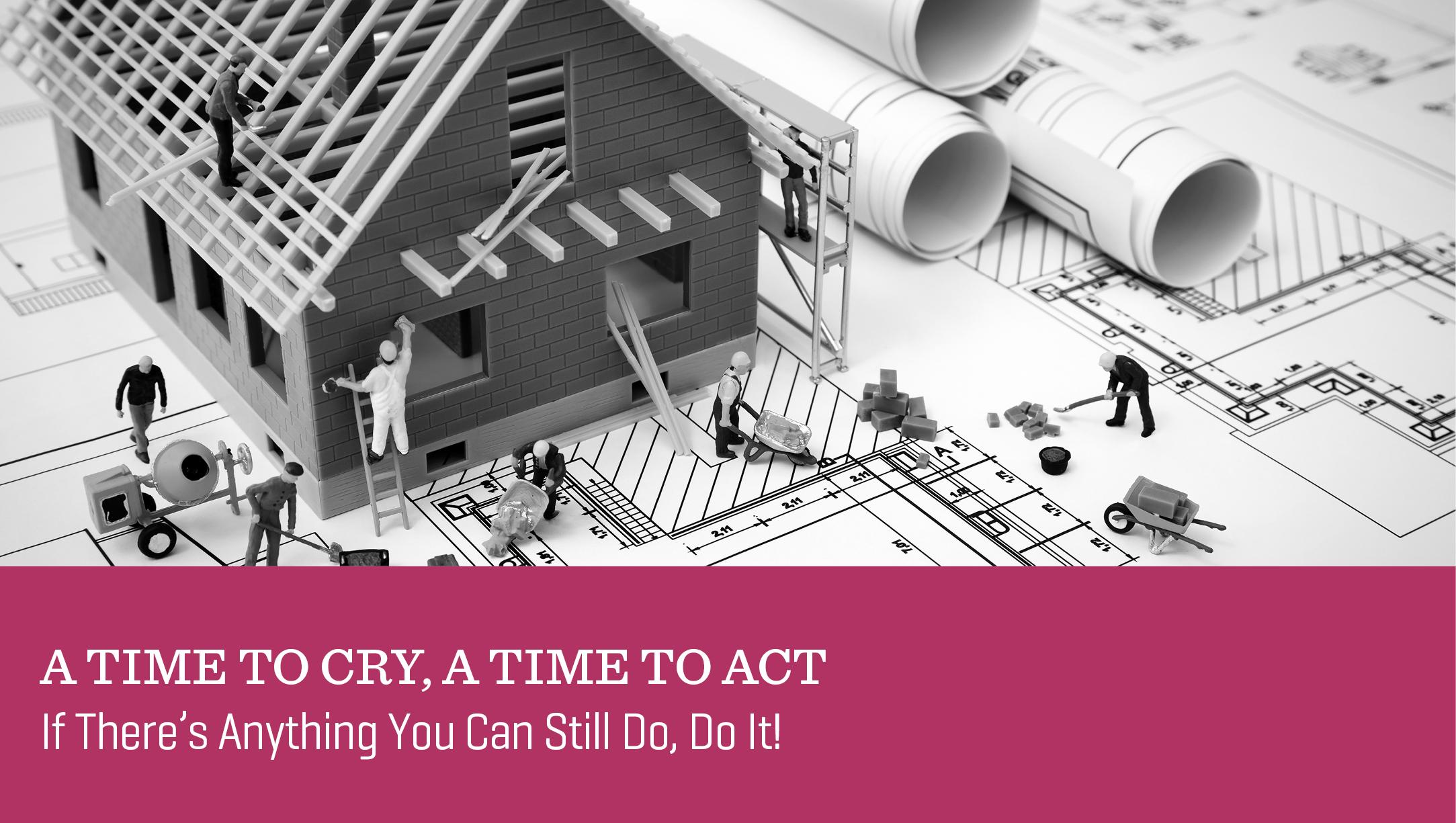 A Time to Cry, a Time to Act
If There's Anything You Can Still Do, Do It!
There are many roadblocks to change. Lack of focus, lack of resources, or laziness, to name a few. An epic meeting between two long-lost brothers, climaxing in heartfelt tears, clues us in to more than one solution to these challenges. Their story will wipe your tears and get your engines going.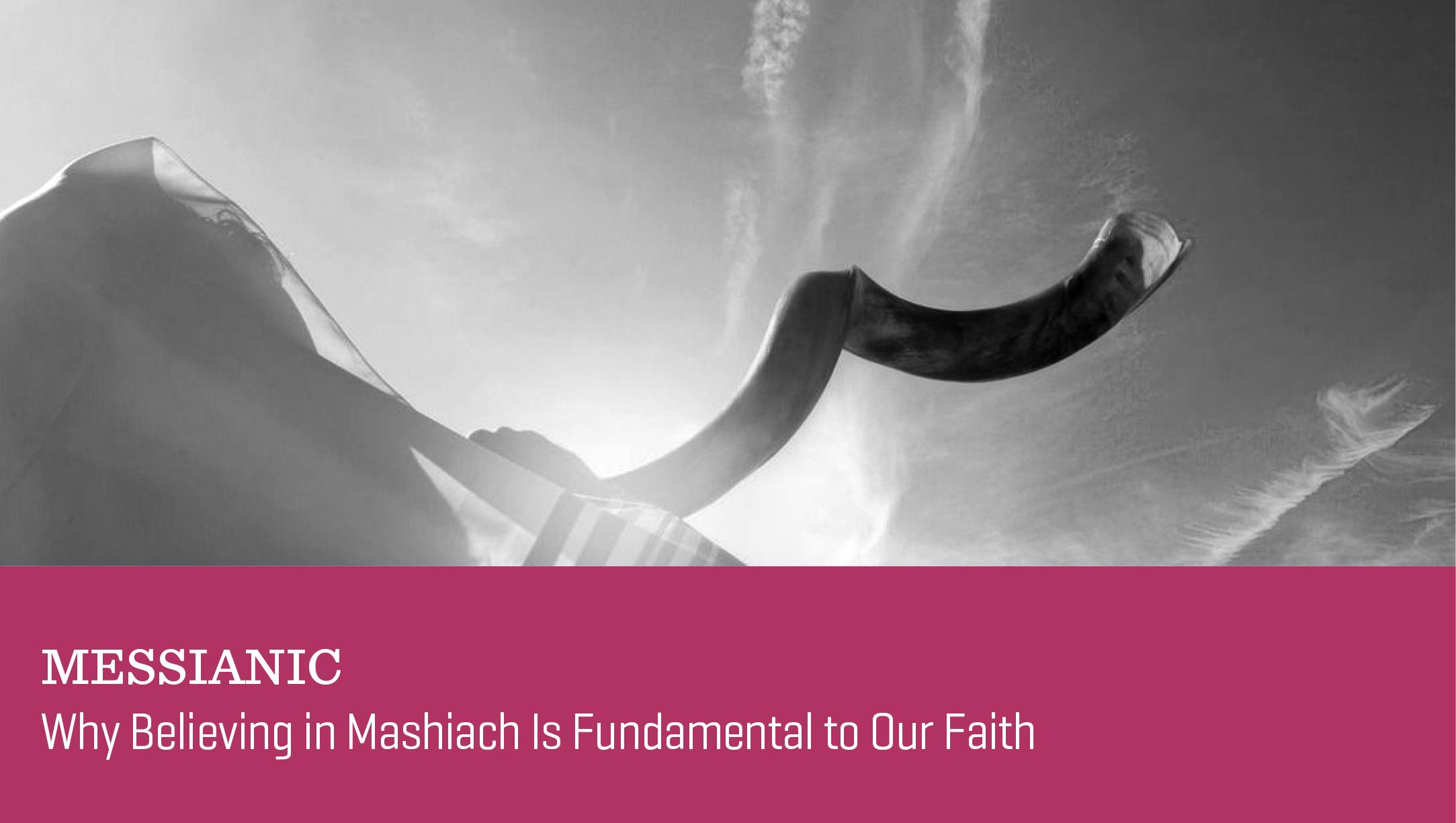 Messianic
Why Believing in Mashiach Is Fundamental to Our Faith
Maimonides famously classified believing in the messianic era as one of the thirteen principle of faith. Why? Discover how hoping, anticipating, and syncing with Mashiach underpins everything we do.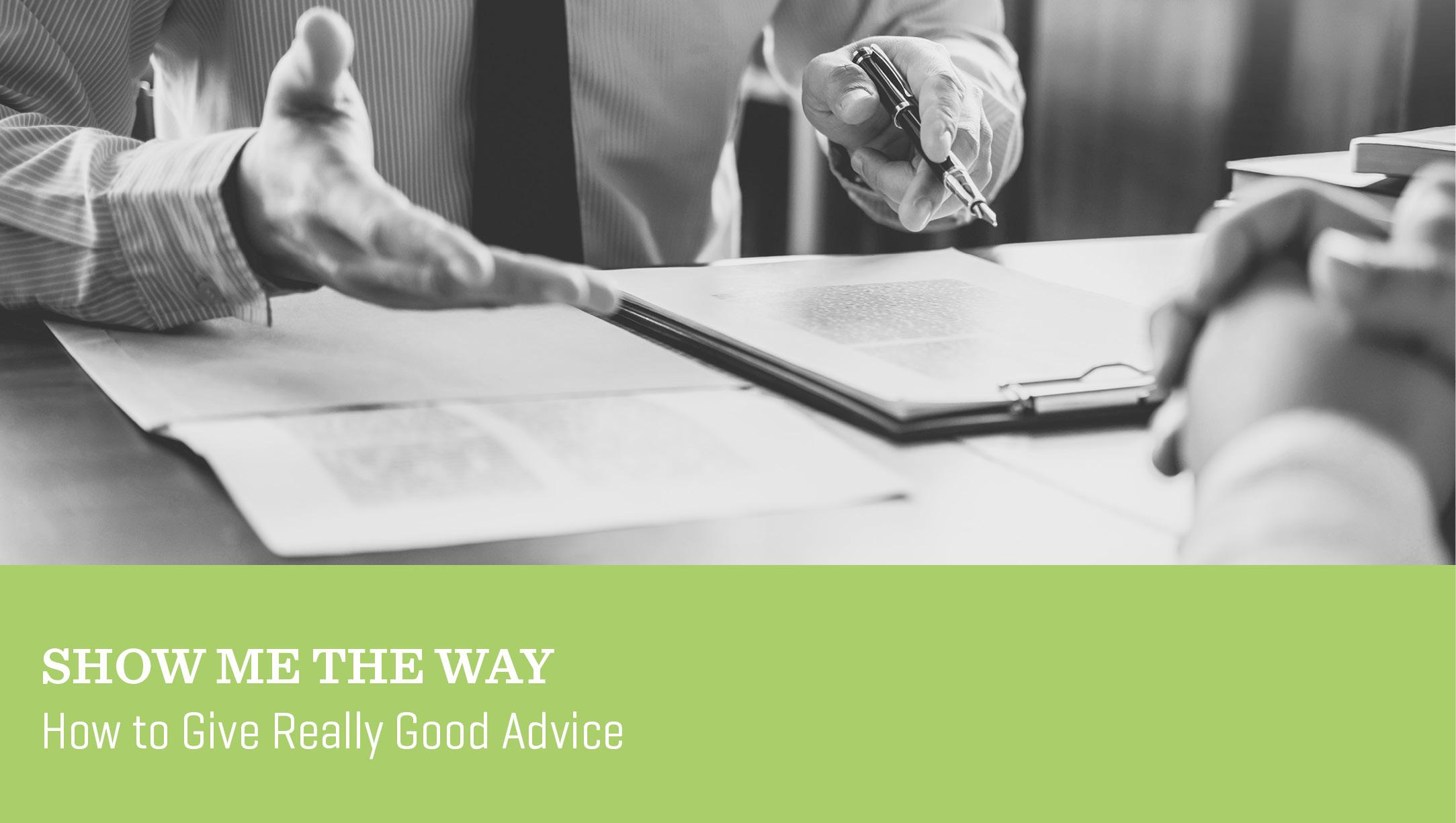 Show Me the Way
How to Give Really Good Advice
"If people wanted your unsolicited advice, they'd ask for it," is just one quip of many about the albatross of bad advice. So how do we avoid this and actually be of help to those who need us? A closer look at the Torah's treatment of the tragic case of the inadvertent killer shows us how.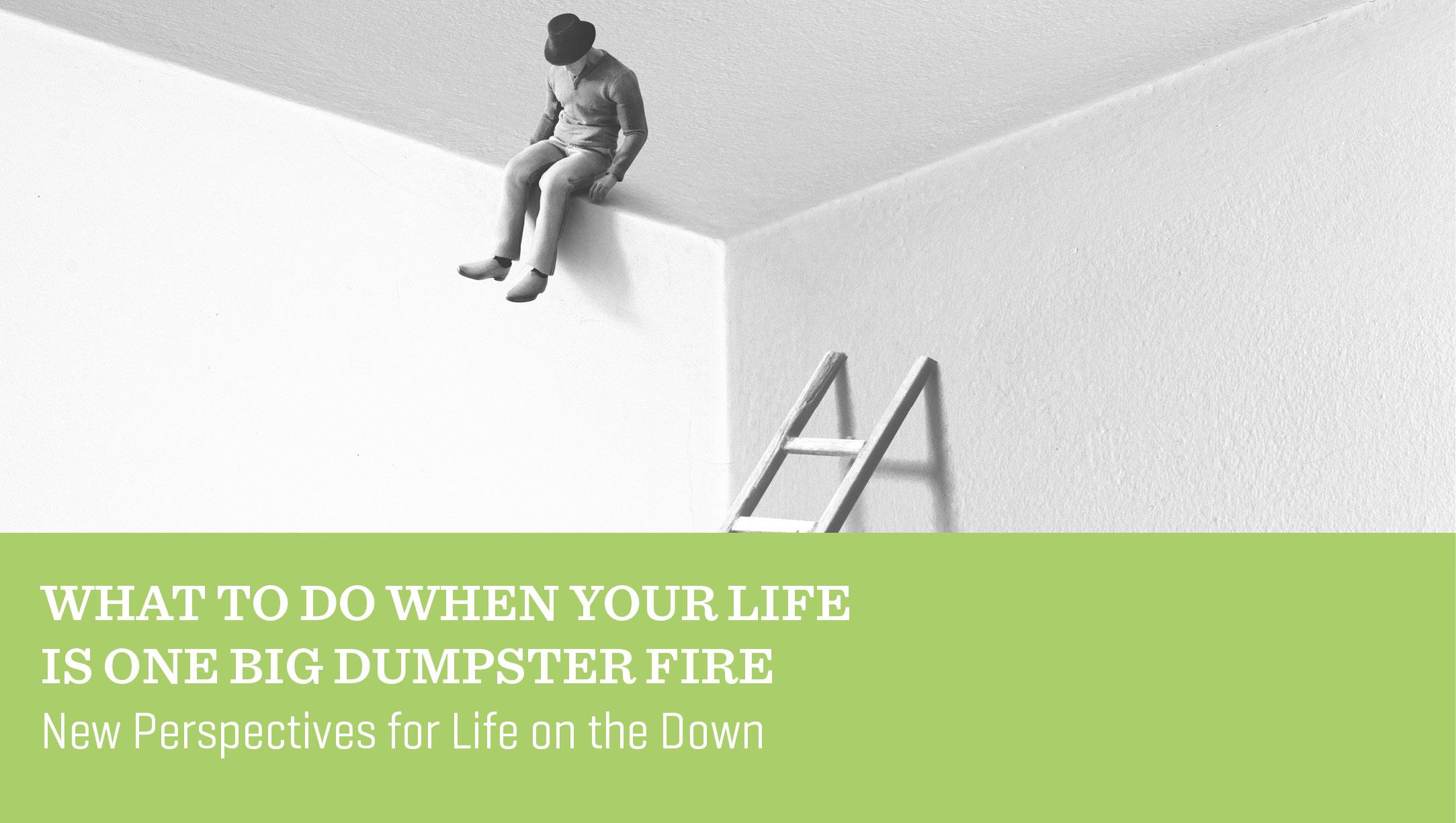 What to Do When Your Life Is One Big Dumpster Fire
New Perspectives for Life on the Down
Are you feeling that your life is one big unmitigated disaster? A horror film just waiting for an even more tragic ending? A deeper look at the smoldering ashes of a destroyed Temple lends us new perspective on how to turn things around and stop the bleeding.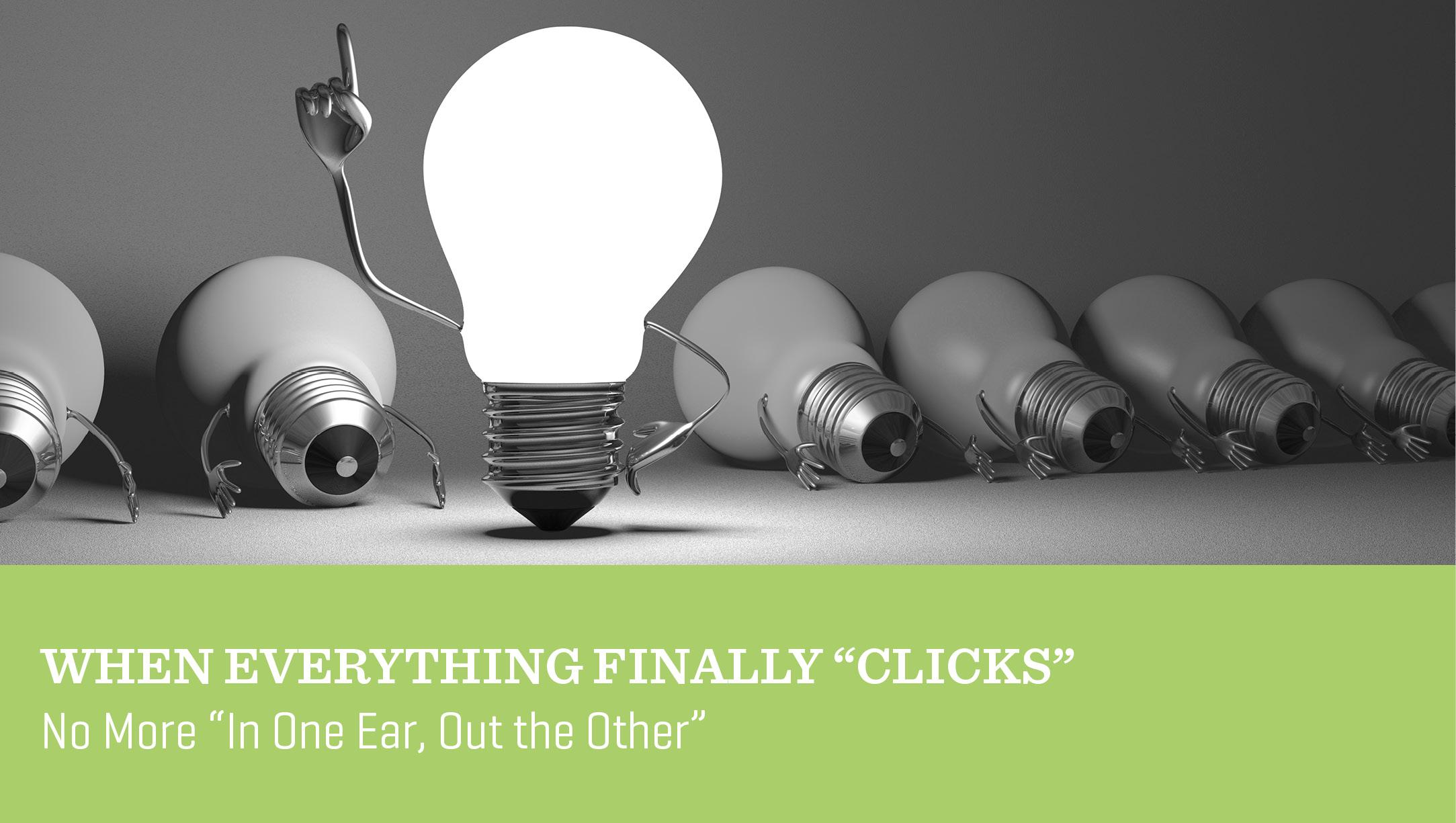 When Everything Finally "Clicks"
No More "In One Ear, Out the Other"
It can take a lifetime to really "get" something, but when you do, it's a whole different experience. A lesson about sound effects—or the lack thereof—teaches us what it means to experience real Judaism—and by extension, how to be a real person in every area of life.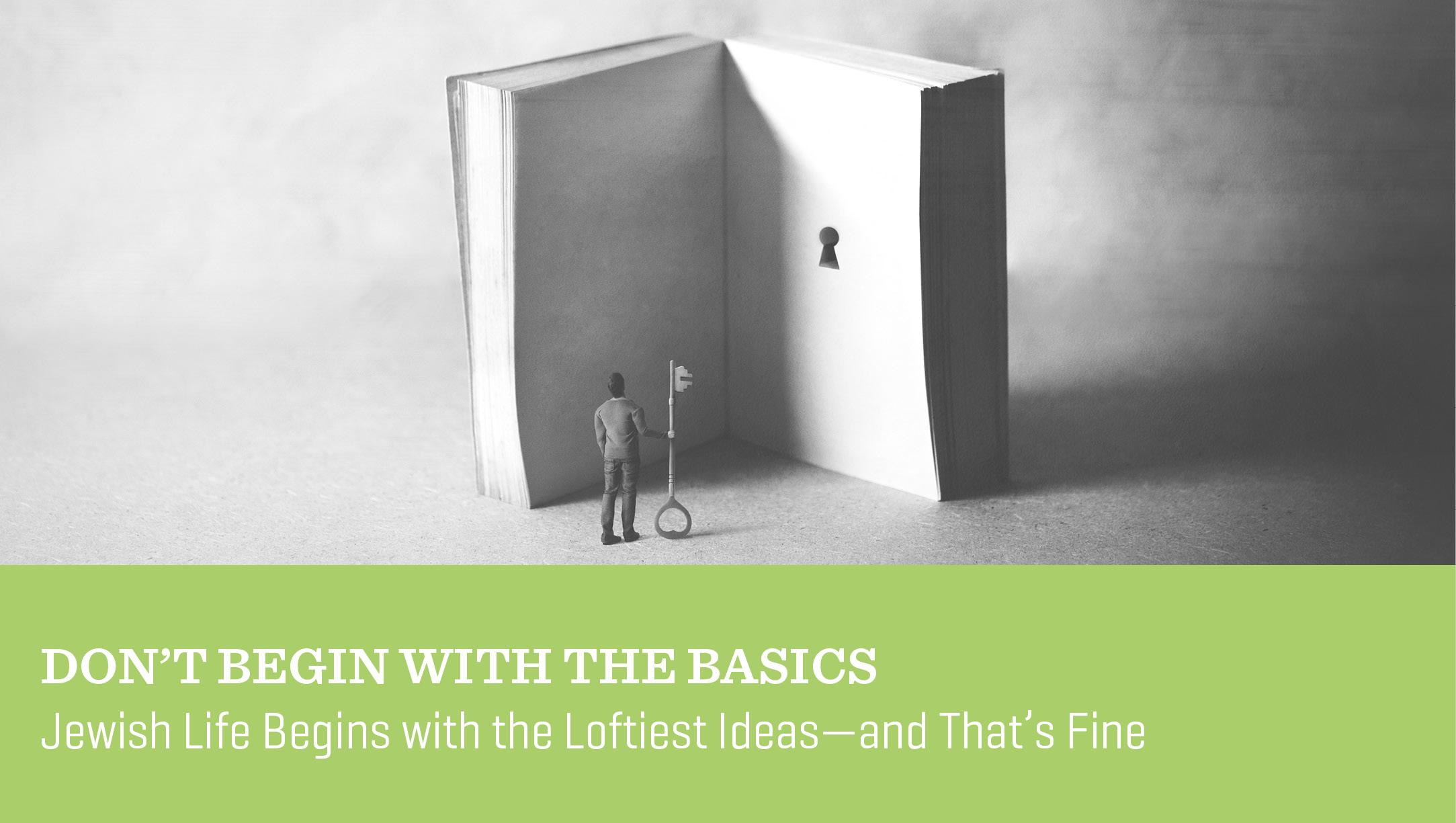 Don't Begin with the Basics
Jewish Life Begins with the Loftiest Ideas—and That's Fine
Beginning with a story when a Rebbe chased an imposter from his office, this class quickly brings us into an important discussion about religious instruction and every person's approach to their own faith. And it's all captured in one little word, "ekev—heel."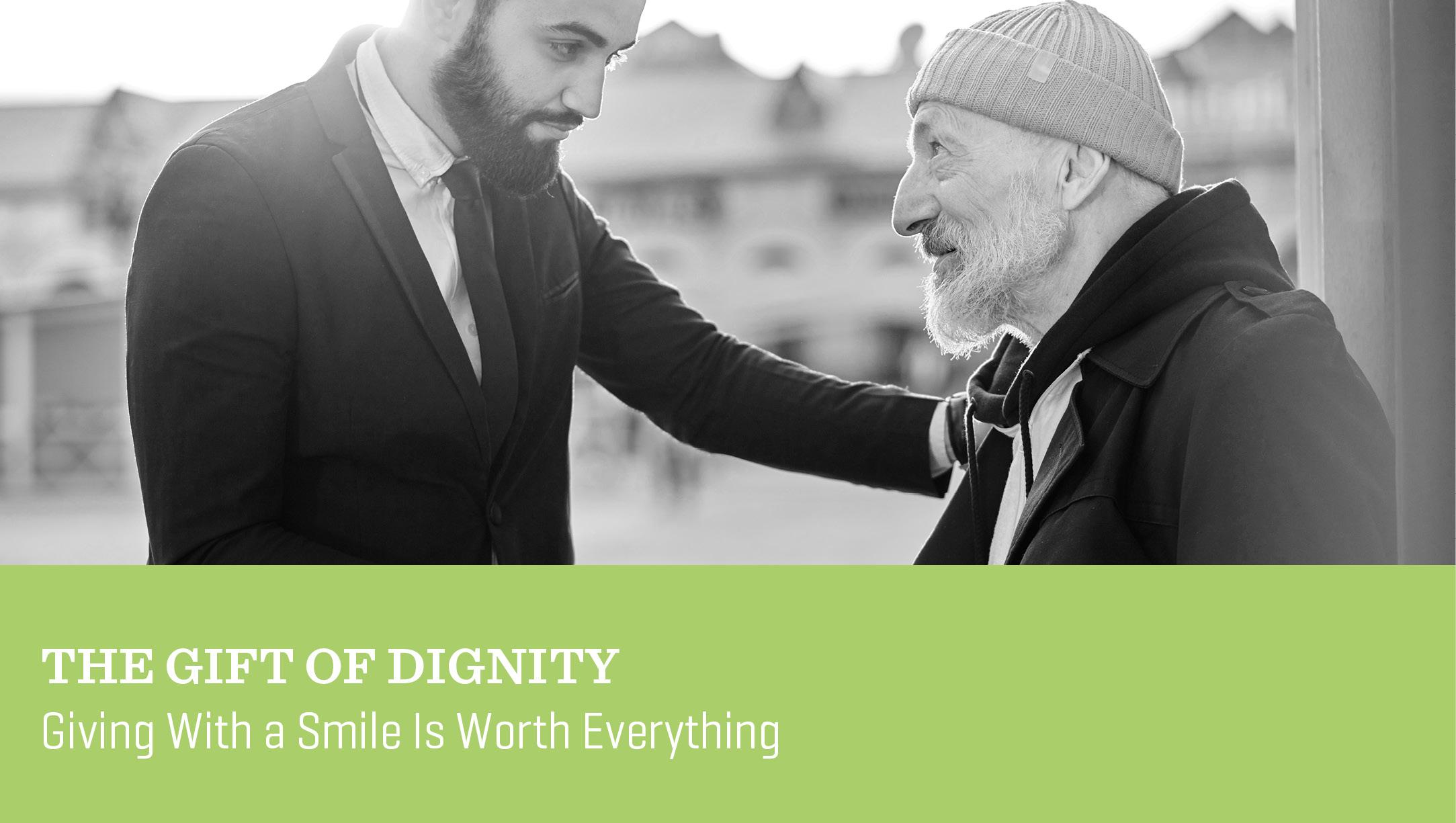 The Gift of Dignity
Giving with a Smile Is Worth Everything
"I don't care why you're giving, the main thing is to give," they tell us. And that's true—almost always. But sometimes, a sour face or a snide remark can undo everything we accomplish when helping another. So please, by all means, give and give for whatever reason. But remember that a smile goes a long way, too.
Mind over Matter Isn't Just a Slogan
Controlling and Directing Our Feelings with Laser Precision
Jewish soldiers at the outset of military campaigns were instructed, "Do not fear!" But is it really possible to command fear away? How about the other way around—is it possible to will yourself into liking someone or something? Unsurprisingly, the answer is "Yes!"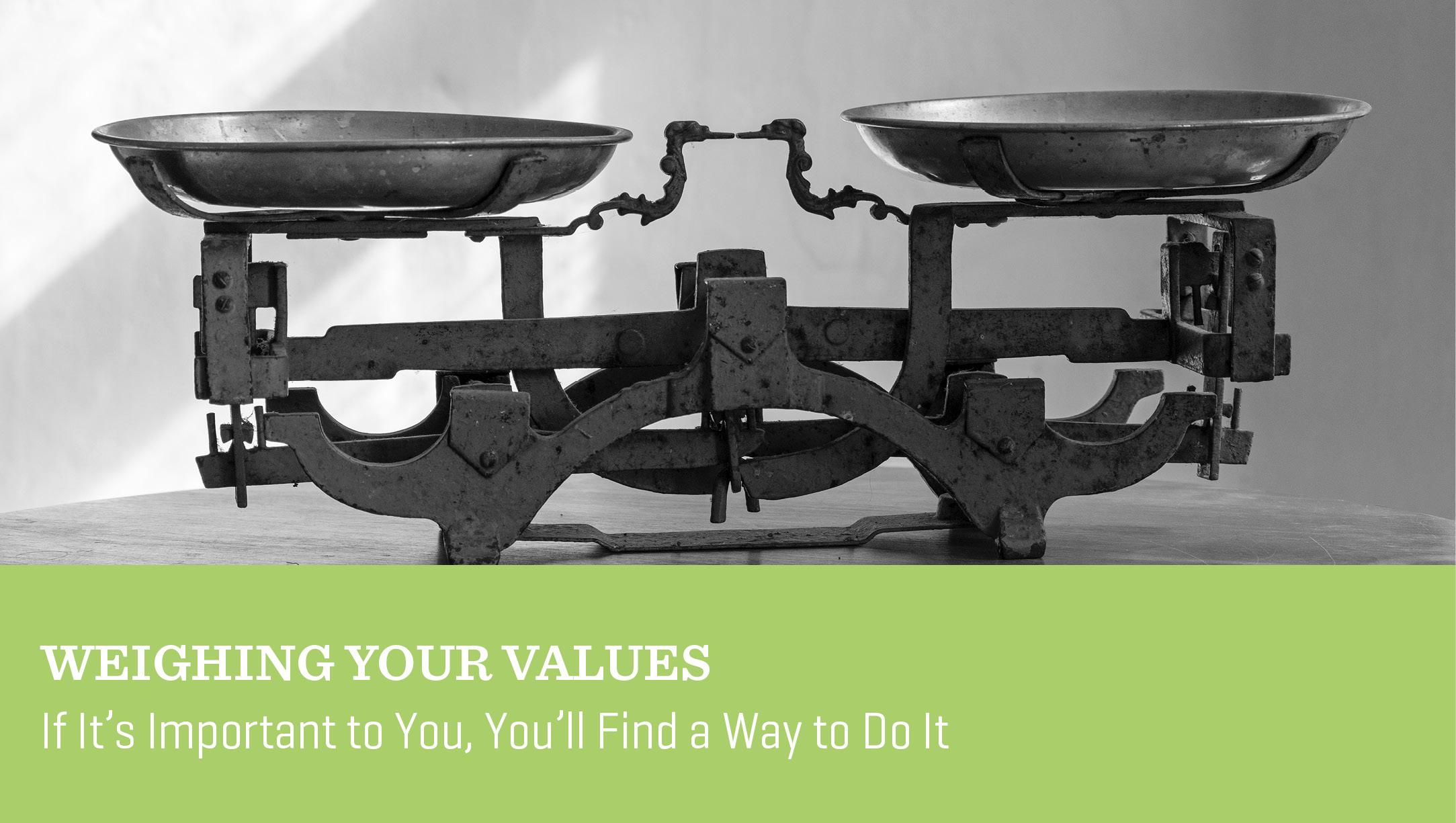 Weighing Your Values
If It's Important to You, You'll Find a Way to Do It
What's that one thing in your life that no matter what, you make sure you have it? A cup of coffee in the morning? The morning news? A freshly laundered shirt? The point is: if it matters to you, it'll happen. A stern warning about false weights in the Torah encourages us to bring that sense of "it matters" into our spiritual lives as well.
Thank You for Everything
The Joy of Gratitude
We're all fiercely possessive, taking joy in the things we own and the experiences we make. An ancient mitzvah that tells a farmer to bring his first fruit to the Temple turns into a lesson about possession: you don't actually own anything. And the surprising thing is—recognizing that will only make you happier.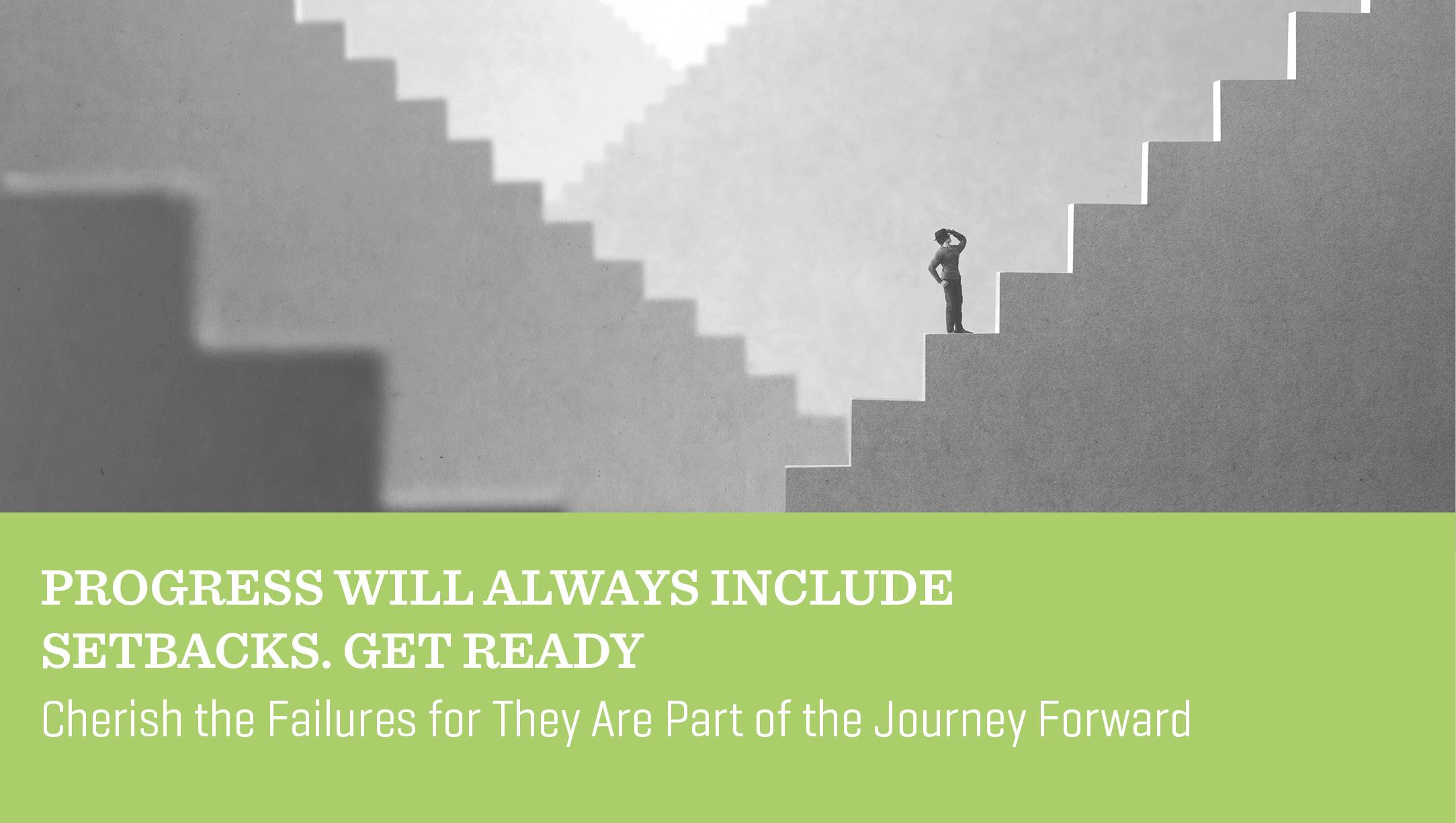 Progress Will Always Include Setbacks. Get Ready.
Cherish the Failures for They Are Part of the Journey Forward
The Torah scroll we all love and cherish has a set number of lines that correspond to . . . the number of journeys the Jews travelled in the desert. Why is that an important thing to know? Because the desert journey we immortalize includes all the journeys—even the ones that were beaten in hasty retreat. Your life is much the same.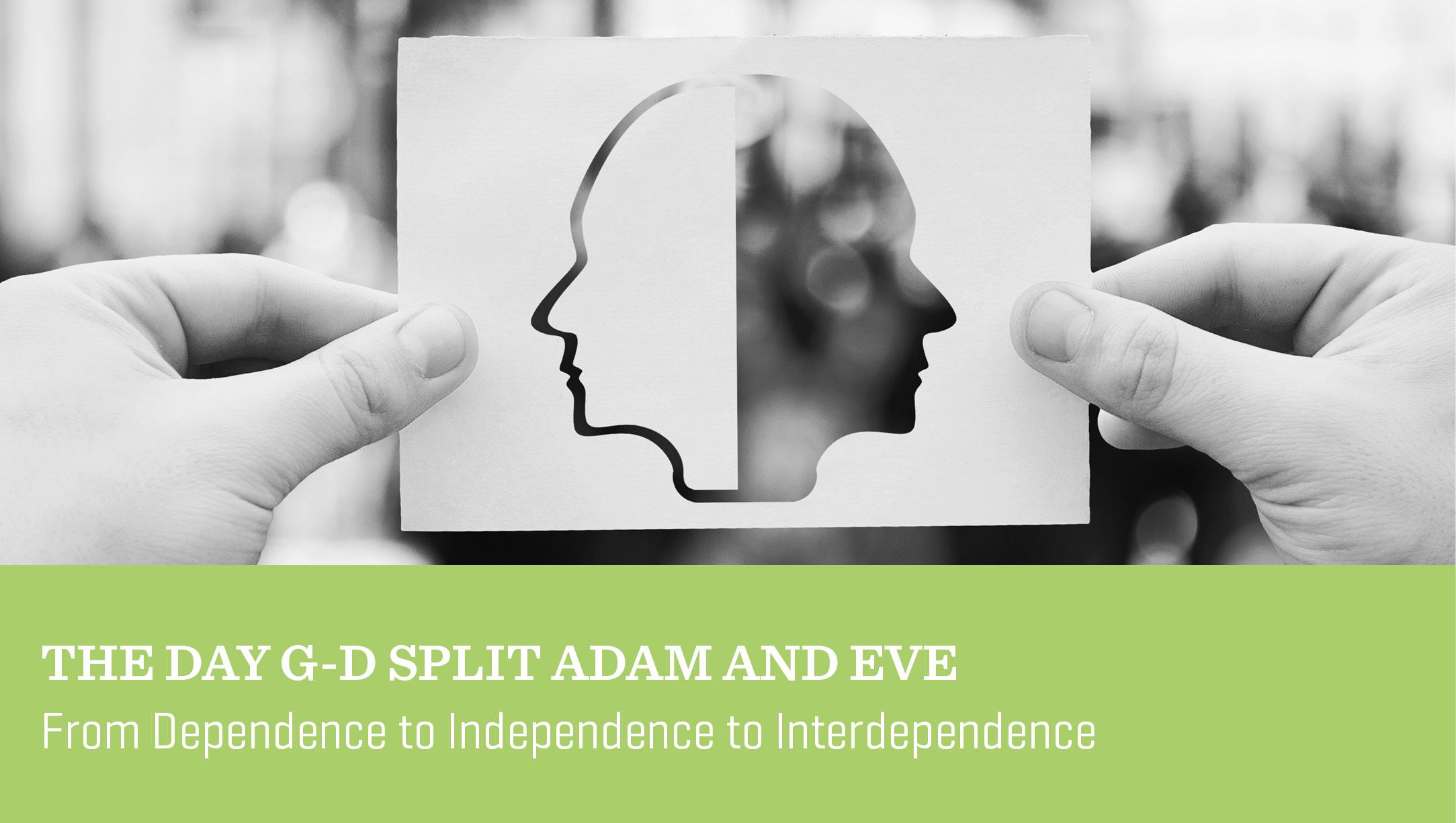 The Day G-d Split Adam and Eve
From Dependence to Independence to Interdependence
Instead of creating two distinct beings, a man and woman, the Torah tells us that G-d first created Adam and then "built" Eve from him. This curious design quirk contains profound lessons about relationships—both in our personal and our spiritual lives.
Don't Lose the Forest for the Trees
Keeping Your Eye on the Prize Is the Way to Win the Game of Life
One day, G-d appeared to a man and told him to go to a city named Nineveh. And then that man ran away from G-d. Sounds insane, right? After all, if things worked out crazy enough that G-d came to you, would you think of running from G-d? Turns out that oftentimes, we do the same thing. Discover how to avoid this costly mistake in your own life.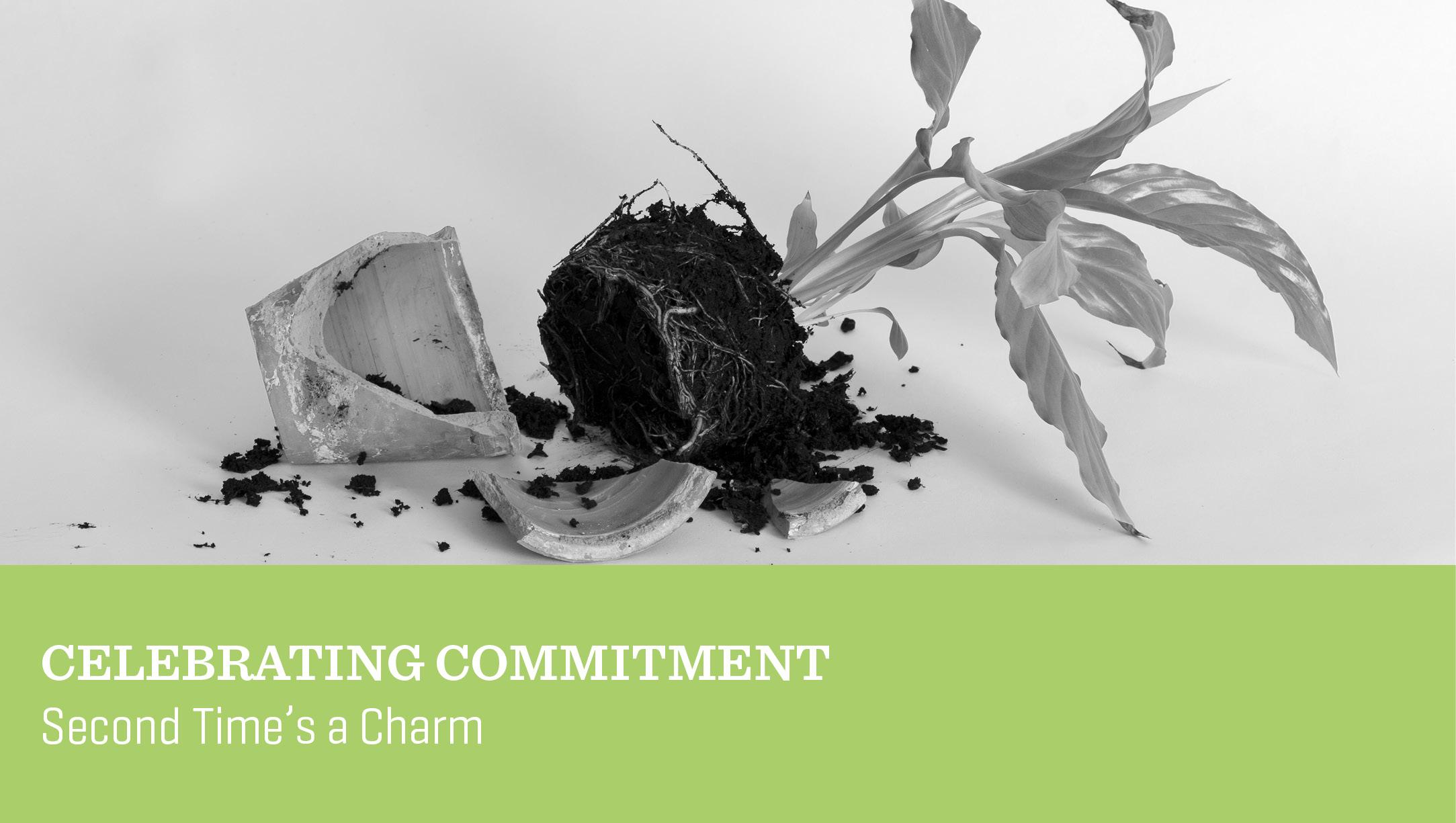 Celebrating Commitment
Second Time's a Charm
This is another discussion about happiness. But this time, we're going to let your mistakes do the talking. The funny thing? Your mistakes are not only an obstruction to your joy, but they can very well be the catalyst for it. It's what you do after you've messed up that makes all the difference.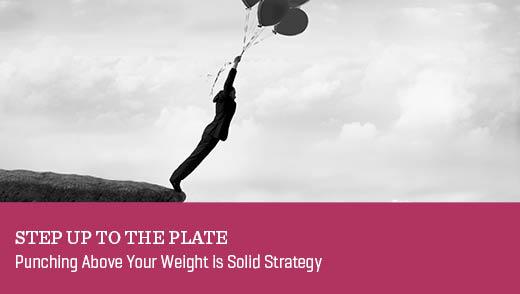 Step Up To the Plate
Punching Above Your Weight is Solid Strategy
Does it make sense to pledge beyond your means? While conventional wisdom would laugh at the idea, an obscure detail tucked away in the laws of the metzora sacrifice lends it surprising legitimacy: Discover the power that comes with pushing yourself beyond your regular means and capabilities.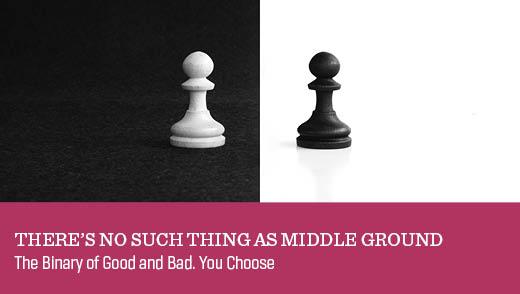 There's No Such Thing as Middle Ground
The Binary of Good and Bad. You Choose
Sit, back, relax and enjoy the show. We all love down time, when we can relax and just do our thing. What can be bad about that? In this fundamental discussion about the nature of good and evil, discover an entirely new definition of "good" and "bad"—and the incredible opportunity that comes along with it.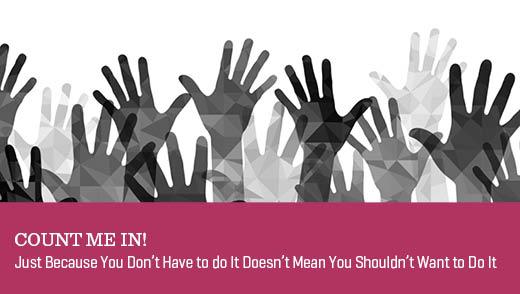 Count Me In!
Just Because You Don't Have to do It Doesn't Mean You Shouldn't Want to Do It
When given a dispensation, does that mean you should cut and run, gleeful at the opportunity to take it easy? While our base instincts may say "yes!", a small group of Jews clamoring for a second chance to fulfill a mitzvah in the desert teach us this important lesson: When it comes to our religious life, we ought to grab any opportunity we can.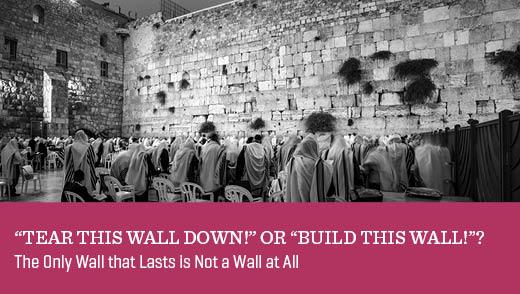 "Tear This Wall Down!" or "Build This Wall!"?
The Only Wall that Lasts is Not a Wall at All
Mighty empires and institutions have all come and gone. From the Roman Empire so long ago to the shocking collapses of Enron and Lehman Brothers, we all know too well just how fragile even the mightiest things can be. As the arc of history can attest, the timeless traditions of our heritage are the lone indestructible fortress.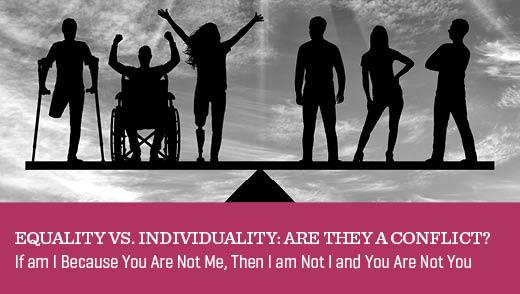 Equality vs. Individuality: Are They a Conflict?
If I am I Because You Are Not Me, Then I am Not I and You Are Not You
The people of Sodom famously chopped off the legs of short visitors to fit the standard size bed sold in Macy's of Sodom. Equality, after all. How do we find the balance to counter the guillotine of equality without falling prey to the morbidity of individualism?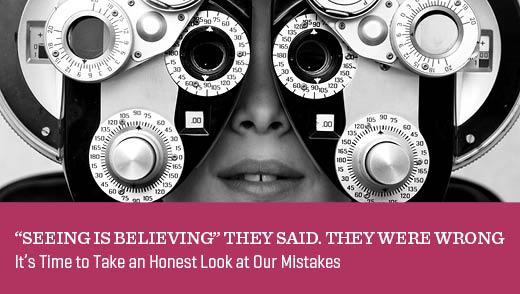 "Seeing is Believing" They Said. They Were Wrong
It's Time to Take an Honest Look at Our Mistakes
If someone told you they met a ten-foot giant, you probably wouldn't believe them. But if actually saw the guy, well, you saw him. End of Story. To see is to connect—and that's the key to a meaningful Judaism, and a lodestar for constant progress: Look at the past, connect with it, and take the appropriate lessons to heart.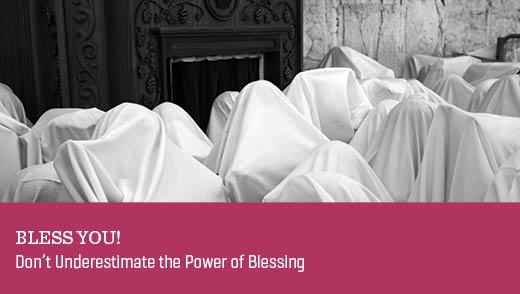 Bless You!
Don't Underestimate the Power of Blessing
Judaism bestows great power to the priestly class, enjoining them to bless the people. The eternal words of the priestly blessing are uttered at every occasion, and in this class, we discover the power and opportunity that every Jew has to unleash the force of blessing on whomever they so desire. Bless you!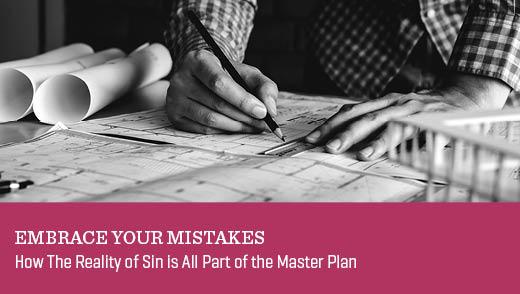 Embrace Your Mistakes
How The Reality of Sin is All Part of the Master Plan
So you made a mistake. You're a wretched excuse of a human being, and you should hang your head in shame. Right? Wrong! If G-d and His providence over the world mean anything, it would quickly become clear that everything—and we mean everything—is all part of the Master Plan. Now it's up to you to demonstrate how.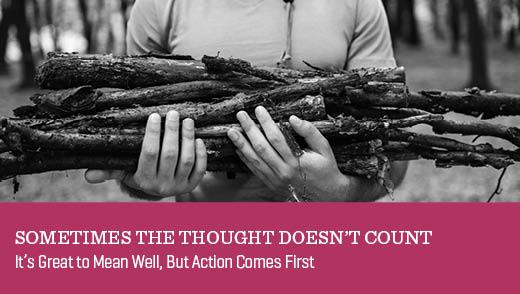 Sometimes The Thought Doesn't Count
It's Great to Mean Well, But Action Comes First
What's better—an ecstatic dance on a Himalayan mountaintop, or a regular 7 o'clock morning prayer? Inspired imagination or prudent pragmatism? A lone man gathering sticks on Shabbat in the desert literally gave up his life to answer this pressing question. Discover his answer.
In the Blink of an Eye
Change can Happen a Lot Quicker than You Think
You're stuck in a rut, and the light at the end of the tunnel is increasingly looking like an oncoming train. What to do? How to change? The speedy priests racing about their service in the Temple teach a lesson about our innate ability to turn things around in the blink of an eye. Deep within your soul, the solution is just seconds away.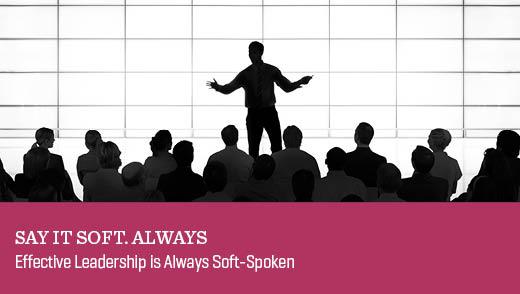 Say it Soft. Always
Effective Leadership is Always Soft-Spoken
Moshe was the Jewish nations' greatest leader. When he was punished for hitting a rock instead of speaking to it, a powerful lesson reverberated throughout the world: Resist the urge to lash out at another, for if you have to take a gamble, err on the side of caution and say it softly. Chances are it'll only work better.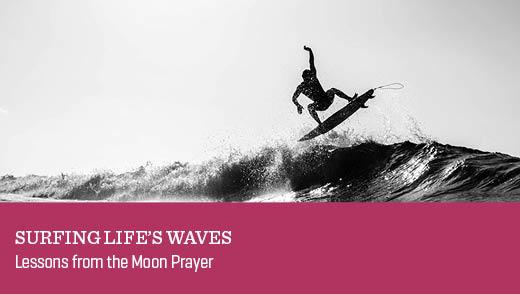 Surfing Life's Waves
Lessons from the Moon Prayer
Life is never a level ride. We encounter inspirations and platitudes, feelings of connection and of emptiness. Learn to dance to the rhythm of life, and how to get up when you're down, and discover a destination worth waiting for.
There's No Such Thing as Neutral
You Cannot Be a Bystander to Your Own Life
Oftentimes, "whatever" best sums up what you feel about your job, friends, or hobbies. But here's the thing: There really is no such thing as "whatever" in life, for life is synonymous with passion and energy. And you must choose where to invest it before it chooses you.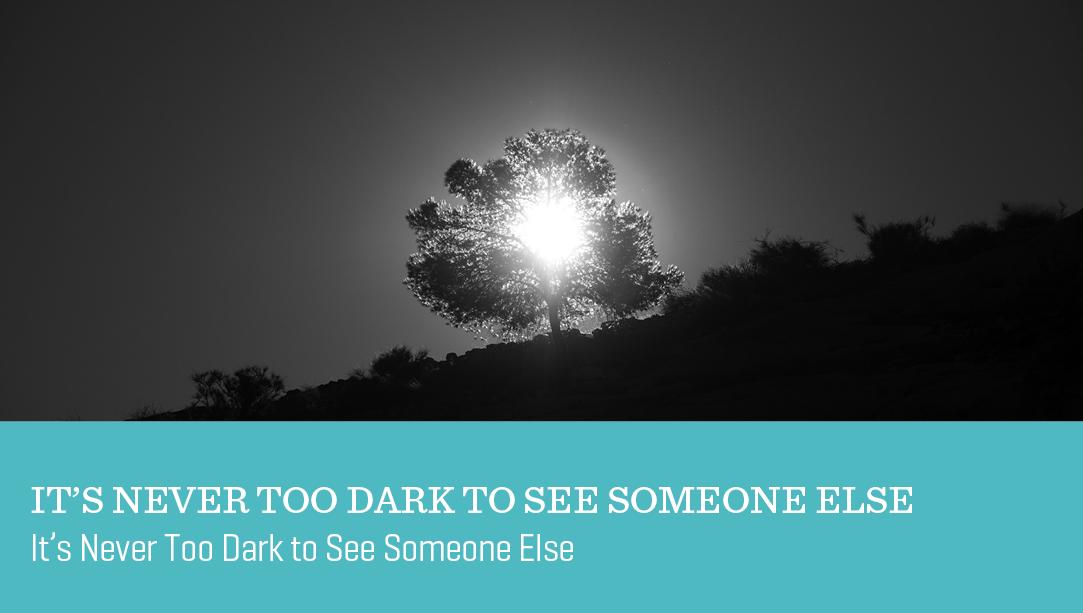 It's Never Too Dark to See Someone Else
It's Never Too Dark to See Someone Else
When our lives are filled with unity and hope, the light shines brightly. But when we are alone and there is little hope, just darkness remains. Just how bad is darkness, and what can we do to avoid it?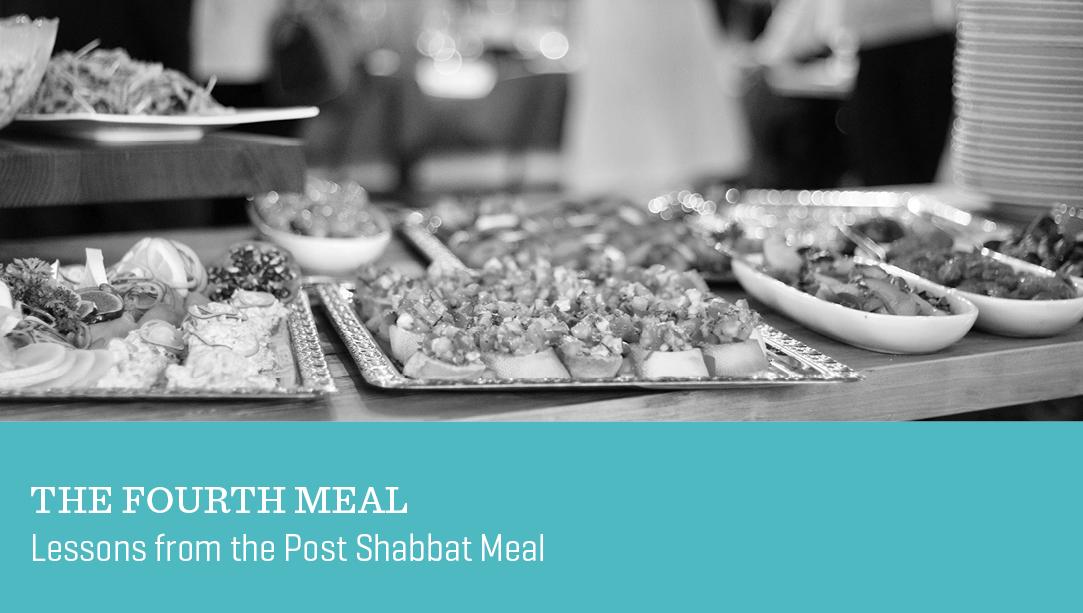 The Fourth Meal
Lessons from the Post Shabbat Meal
We all love Shabbat. It's a time to rest, recalibrate, pray, and of course, eat. But did you know that there's another meal after Shabbat ends? Discover the ins and outs of this ancient tradition, and how it holds the key to realizing the magic of Shabbat throughout the week.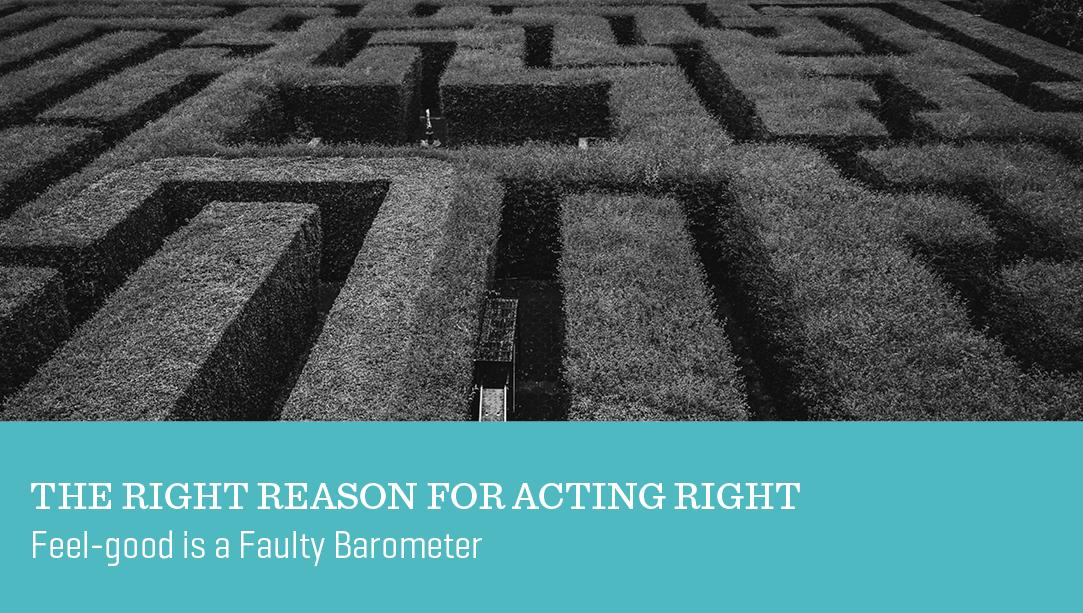 The Right Reason for Acting Right
Feel-good is a Faulty Barometer
We are constantly faced with moral dilemmas, sometimes so complex, every option seems worse than the next. How can we best navigate the moral mazes of life? The answer lies in an ancient multi-generational narrative that moves from Abraham to Amalek.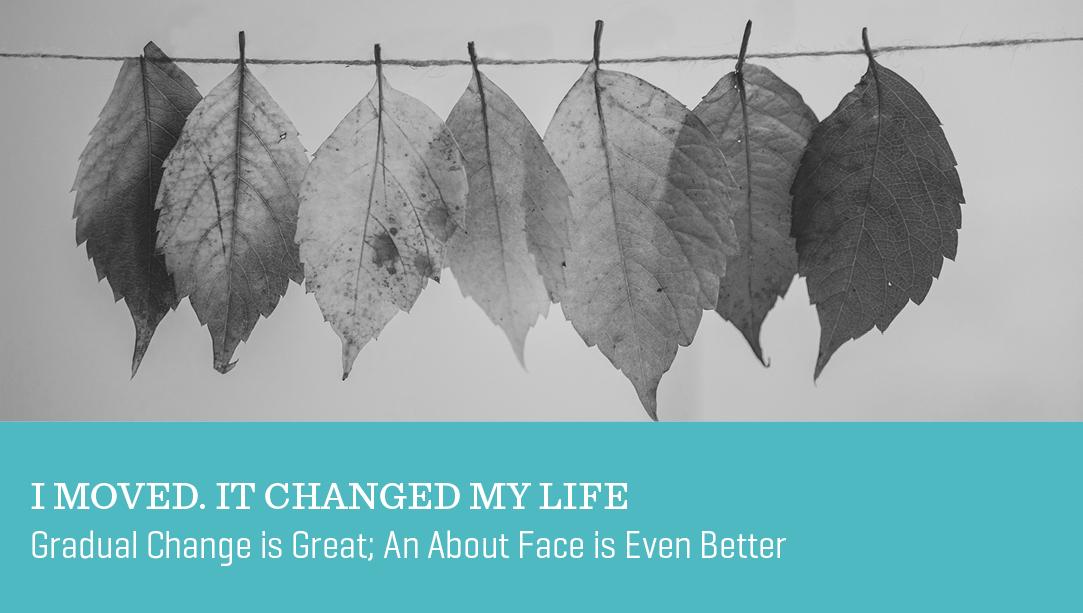 I Moved. It Changed My Life
Gradual Change is Great; An About Face is Even Better
A goring ox is sold to a new owner, and "Poof!" it becomes a tame calf once again. What's the secret? Discover a radical and effective approach to self-improvement in the Torah's lesser known discussions of mad cows and property law.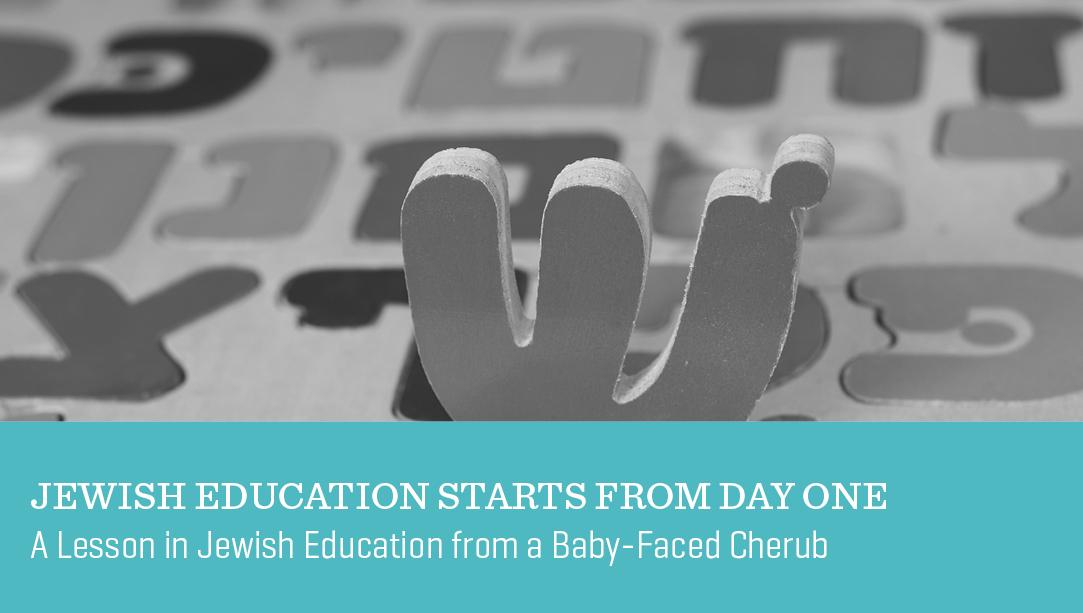 Jewish Education Starts From Day One
A Lesson in Jewish Education from a Baby-Faced Cherub
"Every day, set aside half an hour to tend to the education of your children!" declared the Rebbe. With an unorthodox set of graven images in the Holy of Holies for a backdrop, this class explores what it means to invest in Jewish education.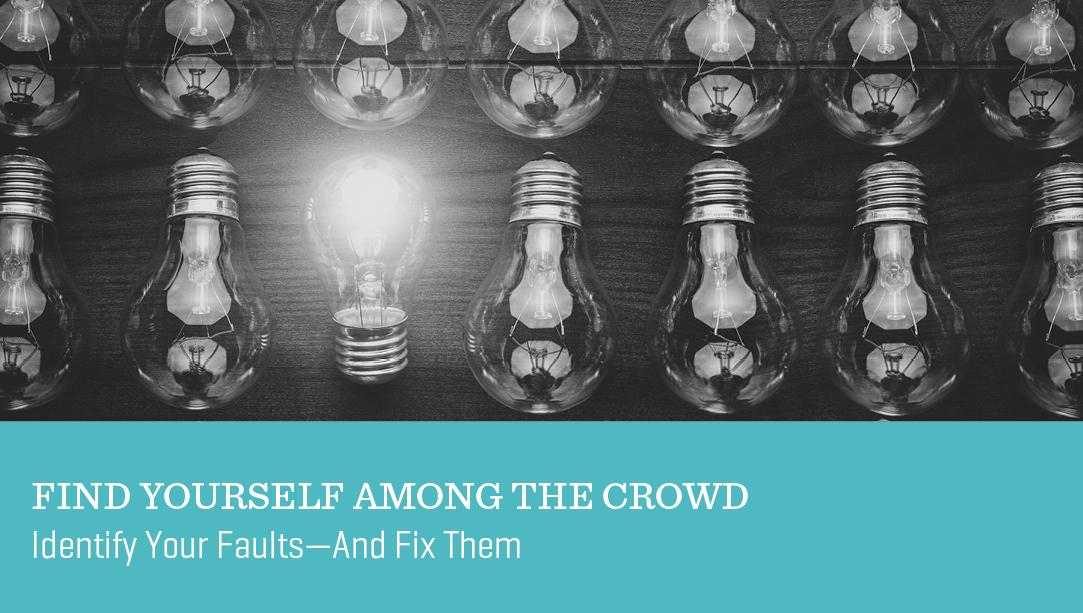 Find Yourself Among the Crowd
Identify Your Faults—And Fix Them
It feels great to be part of a herd. Much comfort comes from belonging to a community, especially a collective with an inspiring leader. However, there comes a time when you must step aside and take responsibility for who you are as an individual. The good news? You emerge far better and stronger.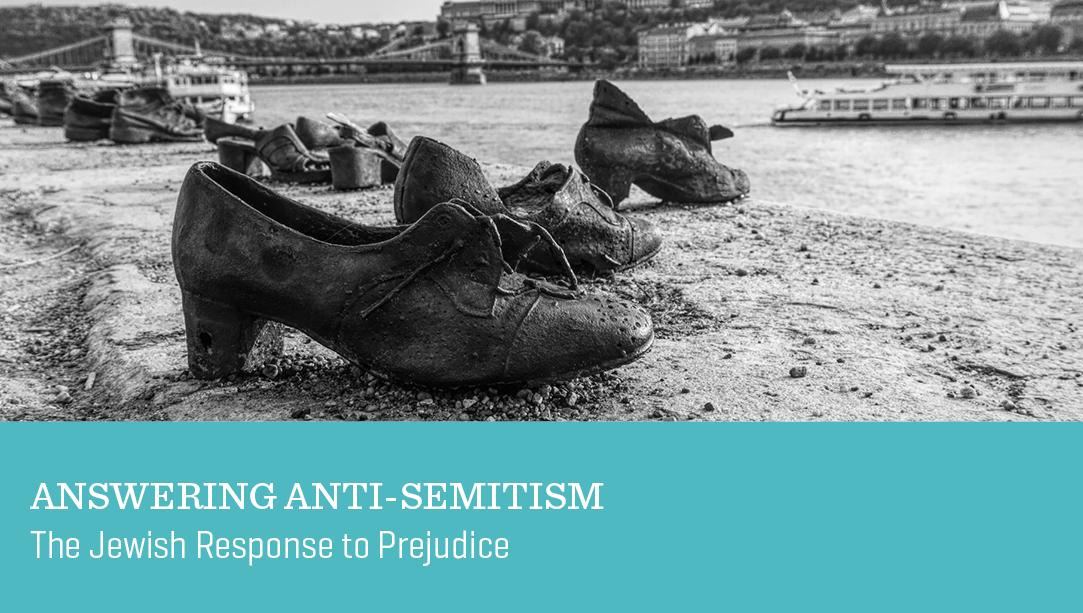 Answering Anti-Semitism
The Jewish Response to Prejudice
"The Jews don't fit in. They're different." The historical accusation has merit, doesn't it? Are we not different in beliefs, dress, and in myriad other ways? How do we answer this charge? In the Purim story, the paradigm of antisemitism, we find the unexpected answer.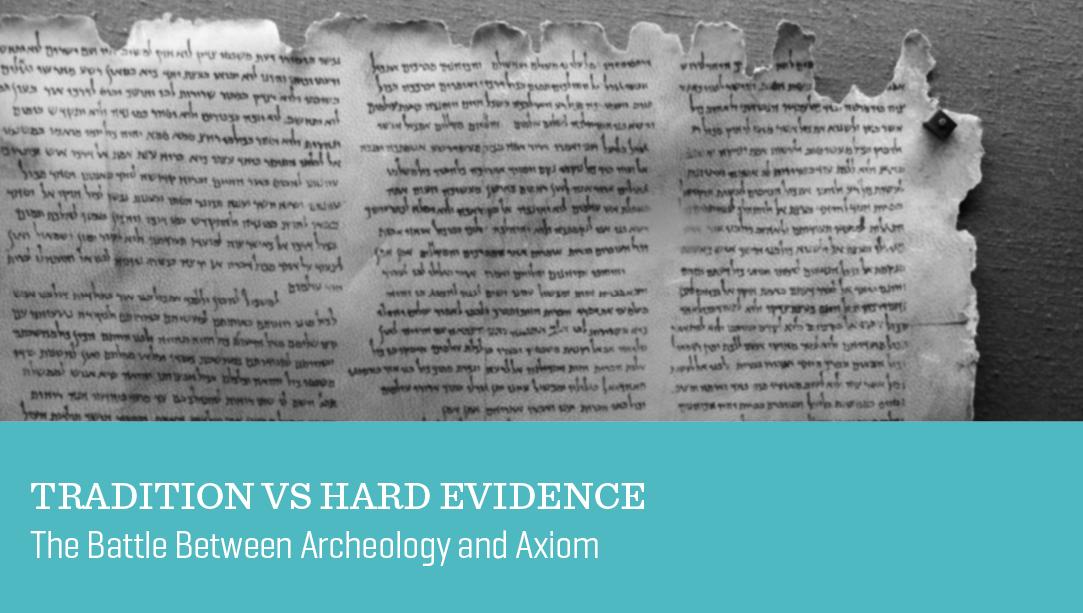 Tradition vs Hard Evidence
The Battle Between Archeology and Axiom
Is there some thread that binds the Jerusalem Temple's golden candelabra, the gleaming headplates worn by high priests, and a hidden library of ancient scrolls in the Dead Sea region? A fascinating look at history, scientific discovery and the weight of tradition.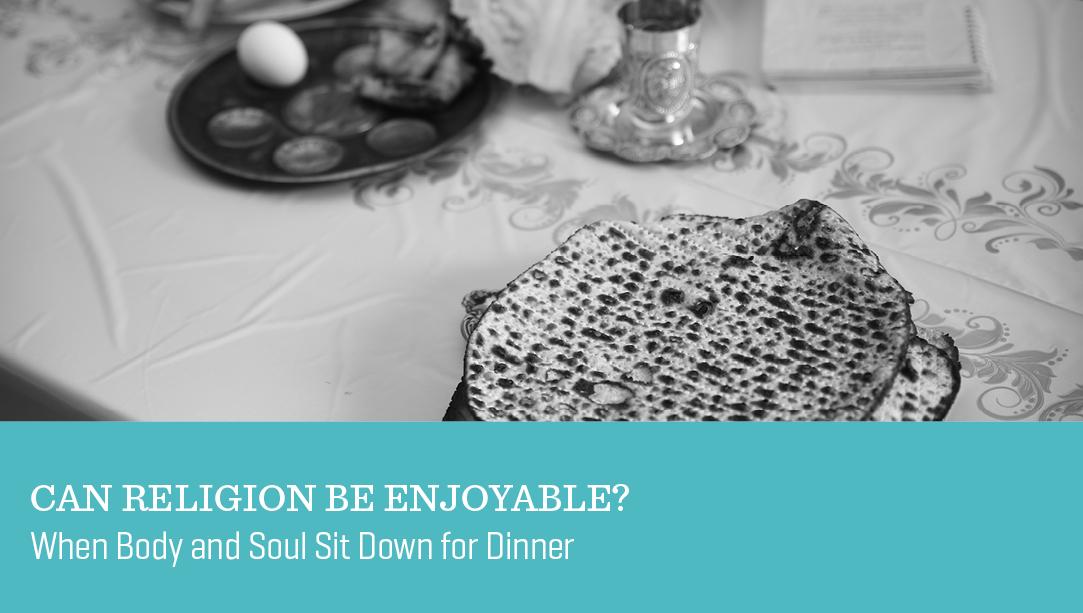 Can Religion be Enjoyable?
When Body and Soul Sit Down for Dinner
There are fewer things more diametrically opposite than body and soul. Yet, they are tasked with working together. In this lesson, we learn that the Afikomen isn't just a thing you steal at the end of the Seder for a new X-box—it's a primer of how to be a religious pro: to do what you love and love what you do.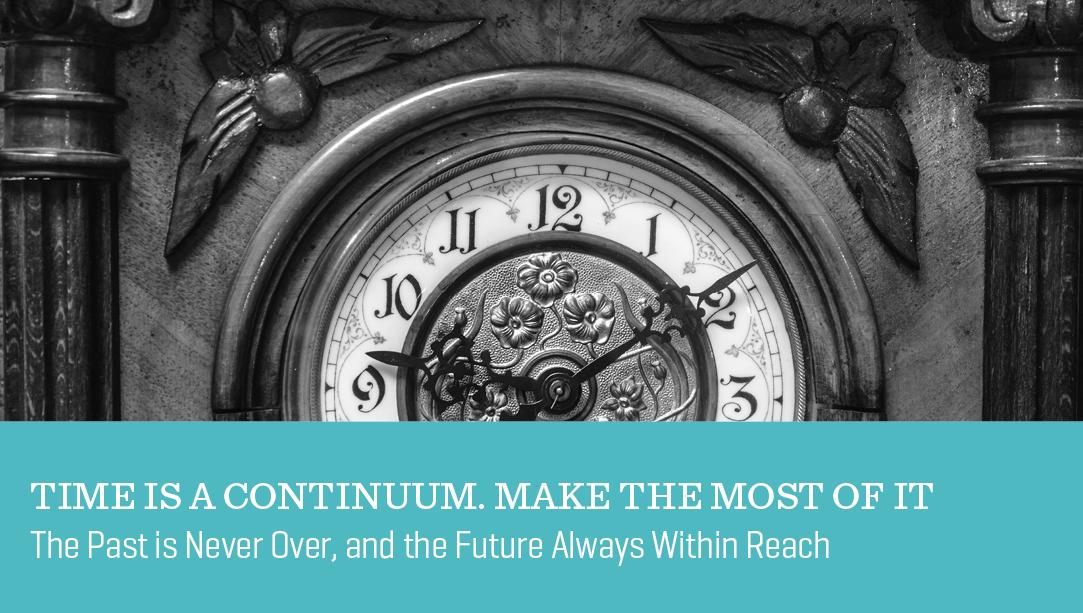 Time is a Continuum. Make the Most of It
The Past is Never Over, and the Future Always Within Reach
At the dawn of their birth, the Jewish nation was gifted with two mitzvot—offering the Paschal Lamb and the rite of circumcision. The deeper significance of these two mitzvot leads us to discover the key to successful, healthy living: the most important moment is the present—precisely because it is so closely tethered to the past and the future.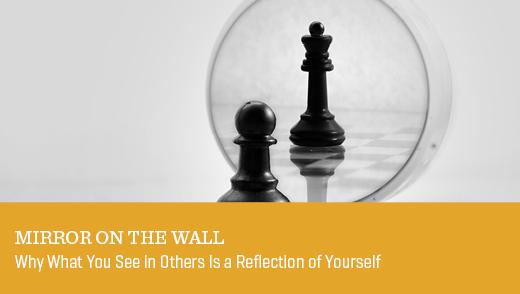 Mirror on the Wall
Why What You See in Others Is a Reflection of Yourself
Two people witness the same event; one finds flaws, the other sees opportunity. What do our interpretations reveal about who we are? How can paying more attention to them help us become better people?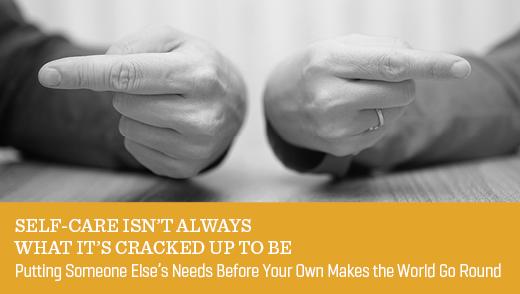 Self-Care Isn't Always What It's Cracked Up to Be
Putting Someone Else's Needs Before Your Own Makes the World Go Round
The twin cities of Sodom and Gomorrah were famously obliterated in a furious show of hail, sulfur, and fire. Shockingly, the Talmud classifies a Sodomite as one who simply states, "What's mine is mine, and what's yours is yours." What can be so bad about that? Discover the root of all social ills and—more importantly—its potent antidote.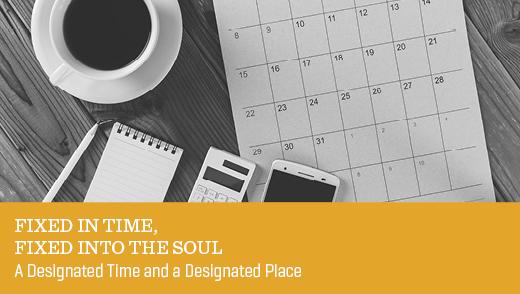 Fixed in Time, Fixed into the Soul
A Designated Time and a Designated Place
Life is helter-skelter, with messages buzzing and our schedules changing by the moment. So how do we find time for the important things in life? That's just it—"find" that time, and then passionately declare it off-limits. Find out the successful formula to ace your time management goals.
Shall I Compare Thee to a Summer's Day?
Love, Marriage, and the Cycle of Time
Examine the psychological parallels of morning, dusk, and evening to unlock secrets of human behavior that produce consistency in our loving relationships.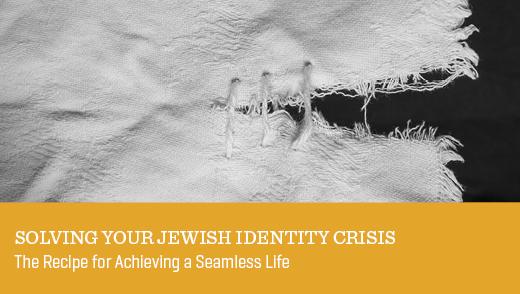 Solving Your Jewish Identity Crisis
The Recipe for Achieving a Seamless Life
"The Rebbe showed no resentment. He leaned forward. 'What you see missing from their eyes is a kera!'" With these words, the Rebbe offered a puzzled yet aspiring Jewish leader the secret of his Chasidim's jovial approach to life. Discover it for yourself.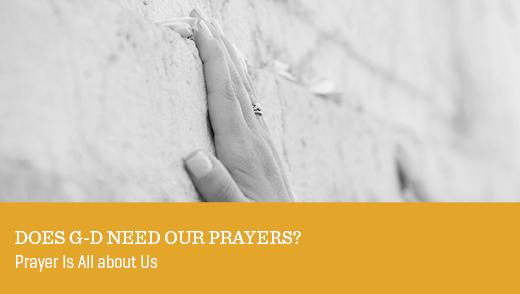 Does G-d Need Our Prayers?
Prayer Is All about Us
To claim that G-d needs anything is nothing short of absurd. So why do we pray? you might ask. Well, prayer is actually a gift for the one praying, for it grants the person something they would never otherwise have had. And, surprise, surprise, it's not money in your bank account.
Stay Focused
The Best Way to Win Is Not to Engage
"Punch back!" "Stand your ground!" "Don't let him get away with it!" are common battle cries we all hear in our social and spiritual development. But there's a better way—find your mission and run with it; let the haters and challengers fall to the side.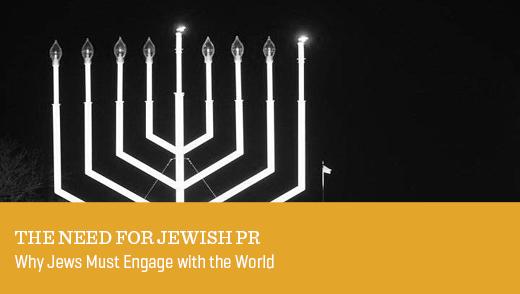 The Need for Jewish PR
Why Jews Must Engage with the World
Faced with endless persecution, Jews either dived into wider society and washed away their identity, or withdrew into ghettos, cutting all contact with the outside world. It's time for a new path. The menorah sheds light on how to blaze a radical third approach.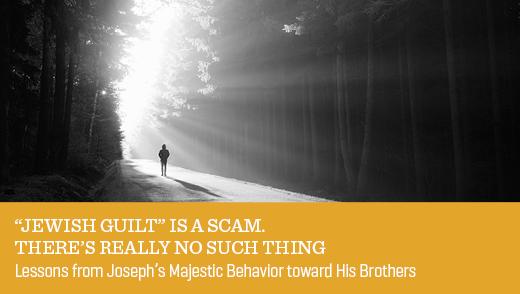 "Jewish Guilt" Is a Scam. There's Really No Such Thing
Lessons from Joseph's Majestic Behavior toward His Brothers
From this paragon of virtue, we cull tremendous life lessons on what it means to really do teshuvah, and how we can look at life's "downs" not only as something tolerable, but an empowering step to a brighter future.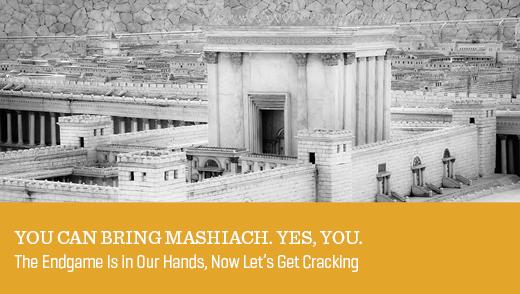 You Can Bring Mashiach. Yes, You.
The Endgame Is in Our Hands, Now Let's Get Cracking
It's a curious thing: Throughout the history of our people, rabbis have been predicting "end dates" for Mashiach's arrival. What's the point of that? Were they false prophets offering up empty promises? The answer is as refreshing as it is empowering.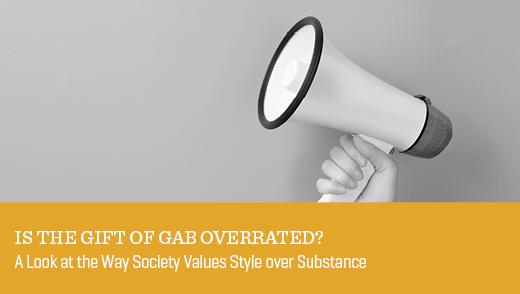 Is the Gift of Gab Overrated?
A Look at the Way Society Values Style over Substance
Moses couldn't speak properly. This class uses his extraordinary leadership to explore the importance of speech, both literally and metaphysically. Why was the great leader of the Jews so flawed? Why didn't G-d care? And what lessons does this provide for us today?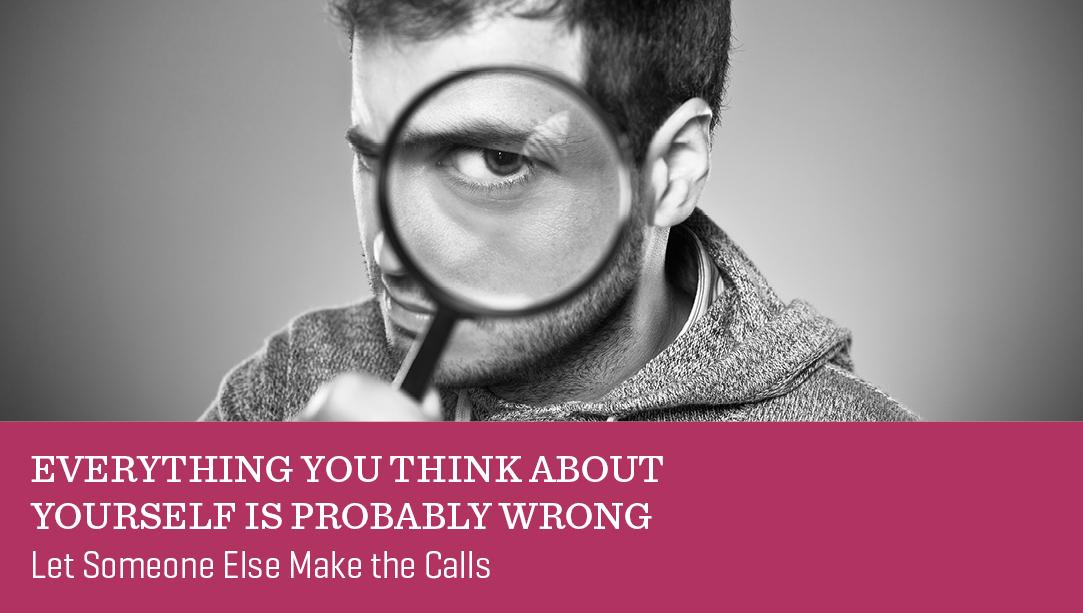 Everything You Think About Yourself is Probably Wrong
Let Someone Else Make the Calls
Is our sense of morality and principle strong enough to always be trusted? Our past experiences shape that sense of morality, and our environment affects our judgment, whether we like it or not. How, then, are we supposed to look past our own lenses?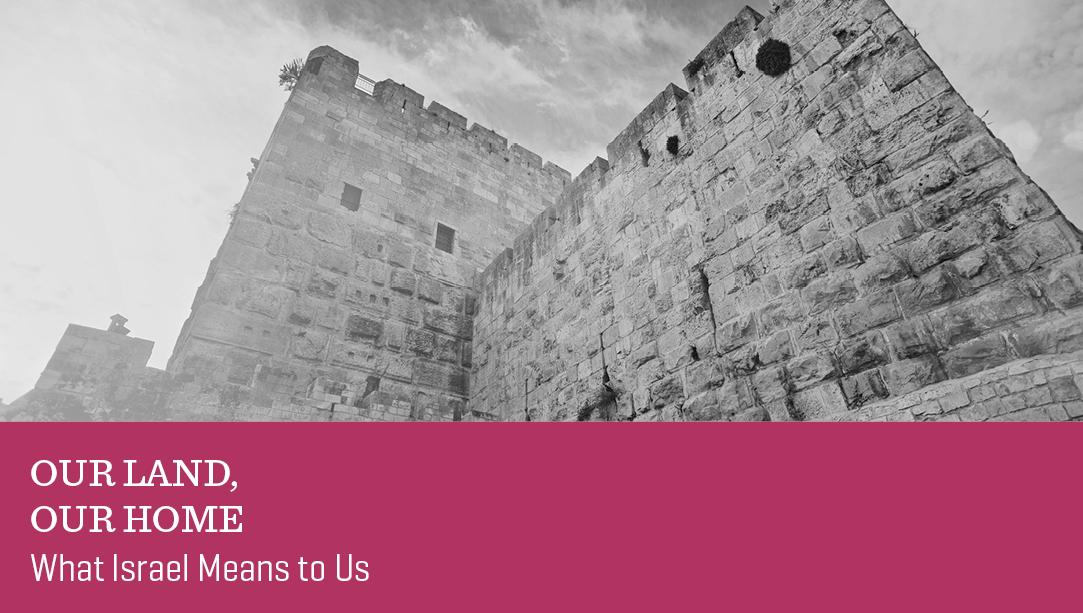 Our Land, Our Home
What Israel Means to Us
Israel, a tiny piece of land, provokes so much passion among the Jewish people and throughout the world. Why do we care about it so much? Uncovering the inner dynamic of the Holy Land and the spirit pulsating within it sheds light on our timeless bond with a land unlike any other.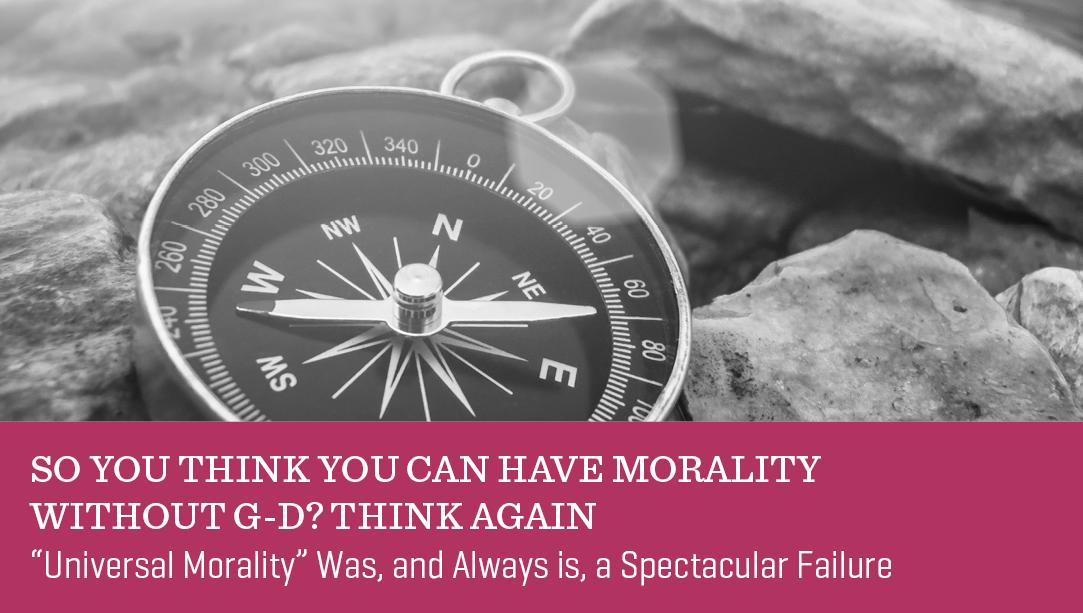 So You Think You Can Have Morality Without G-d? Think Again
"Universal Morality" Was, and Always is, a Spectacular Failure
The most popular book of all time, the Bible, is probably also translated into the most languages ever. And that's exactly what G-d told the Jews to do in the desert—to translate the Torah into all languages. This interesting tidbit contains a message about morality that reverberates to this very day.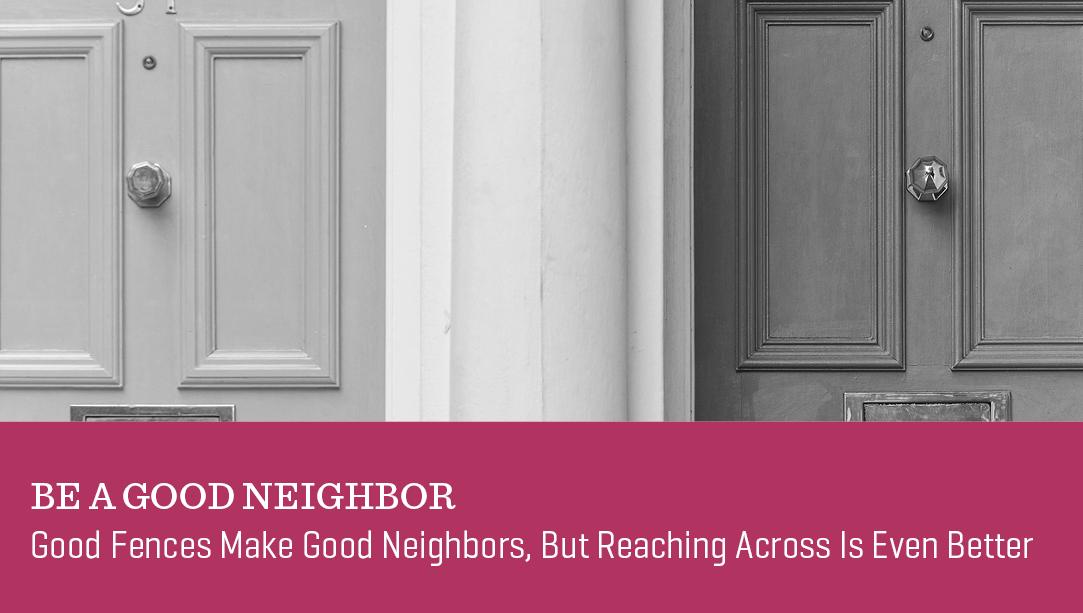 Be a Good Neighbor
Good Fences Make Good Neighbors, But Reaching Across Is Even Better
While some think they can live wherever they want and remain completely unchanged by their environment, most of us abandoned that fantasy a while ago. So what's the best plan? To hide away in the safest place, or blaze trails in obscure locales? A law about neighbors contains the fine balance to this important question.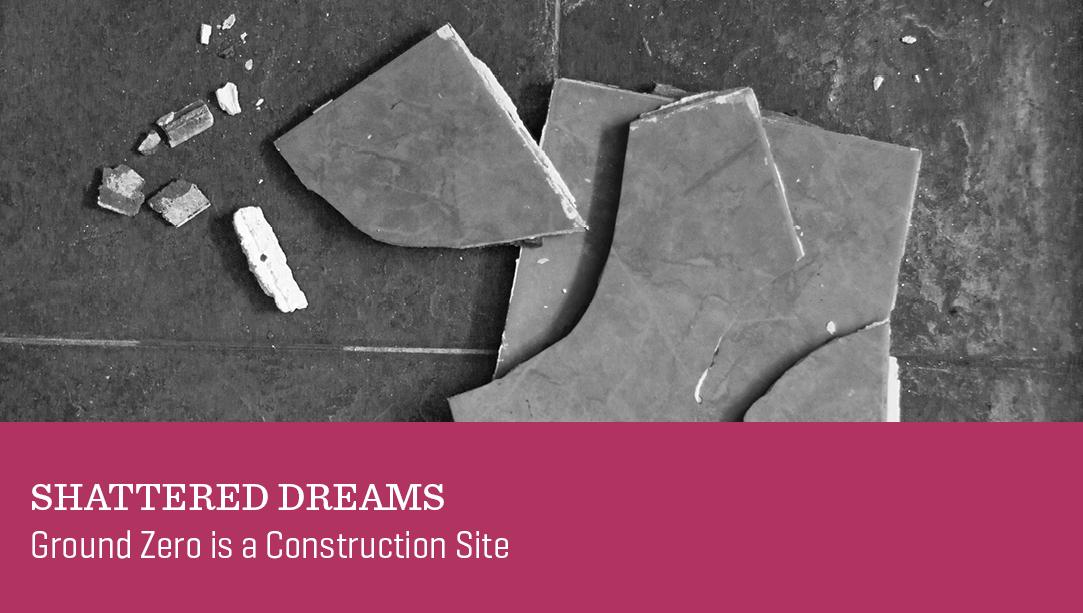 Shattered Dreams
Ground Zero is a Construction Site
The image of a horrified Moses smashing the precious tablets is seared into the Jewish conscious forever. But what most people don't know is that those broken shards are remembered not as a tragedy, but as a moment of glory. For buried in those broken pieces are wild dreams and incredible new beginnings.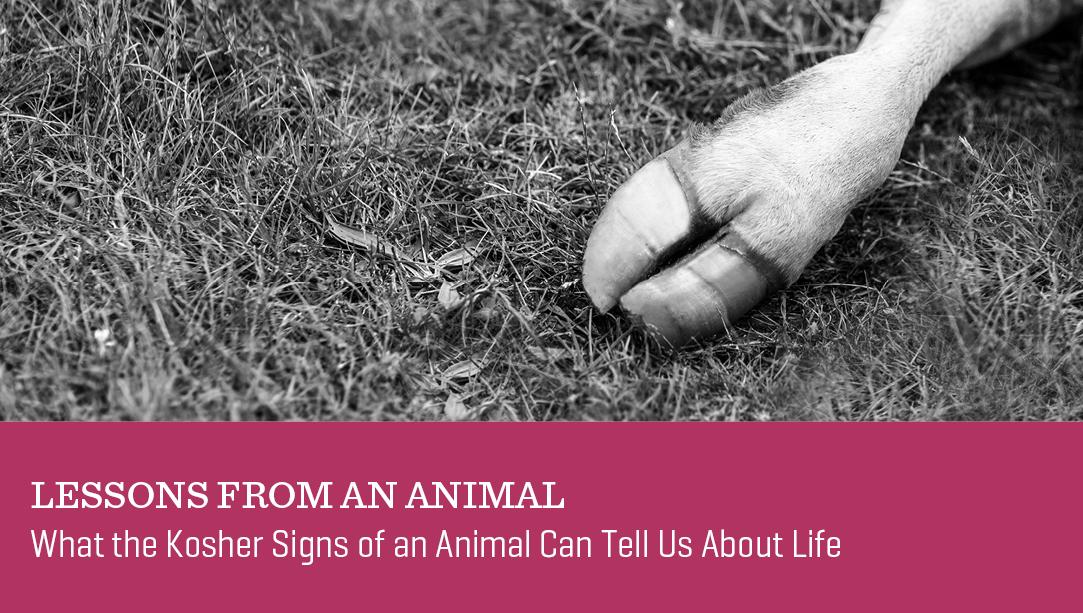 Lessons from an Animal
What the Kosher Signs of an Animal Can Tell Us About Life
Starting with a cow's split hooves, continuing up to its abdominal habits, this lesson lands us into lessons about life and what it means to be a truly "religious" person.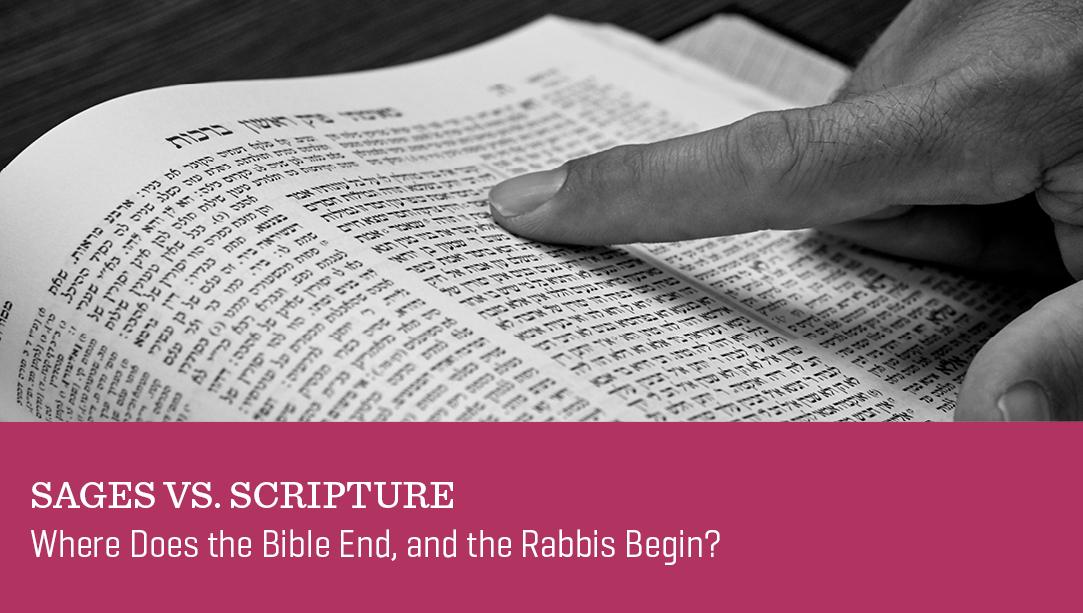 Sages vs. Scripture
Where Does the Bible End, and the Rabbis Begin?
As anyone with basic Jewish literacy knows, the Rabbis came up with a lot of stuff. And we mean A LOT. So what's the deal? Are the Rabbis just an extension of the Torah? But aren't they mere mortals? And why were they making up so much stuff anyway? Discover the rules of the game in this intriguing class.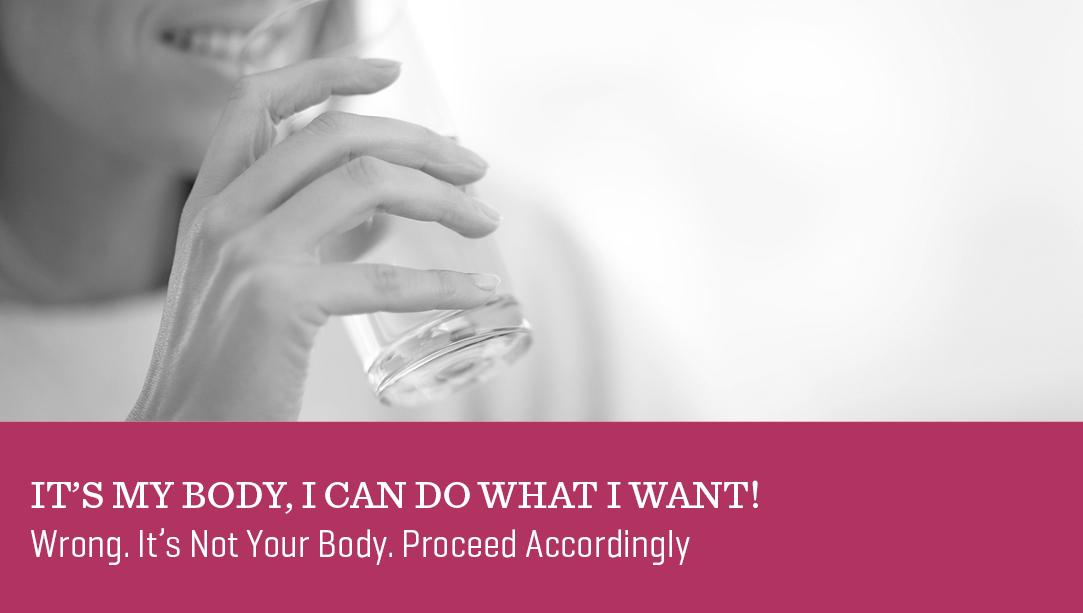 It's My Body, I Can Do What I Want!
Wrong. It's Not Your Body. Proceed Accordingly
It's all skin and bones, right? No! In this joyful ride, we learn that our bodies are something uniquely special, perhaps more so than our very souls. But before you hit the gym, take a moment to discover the spiritual energy in that body—and do your best to unleash it.
Herd Mentality is Bad. Joining Minds is Incredible
Chassidic Fabrengens Are the Original Group Therapy
Listen, we all have issues. But the good news is that your issues are probably not exactly the same as the next person's issues. That's where getting together comes in: It's a powerful tool for recovery, inspiration, and direction. A one-off gathering on two dusty hilltops in the Judean desert brought home that message to the nascent Jewish people.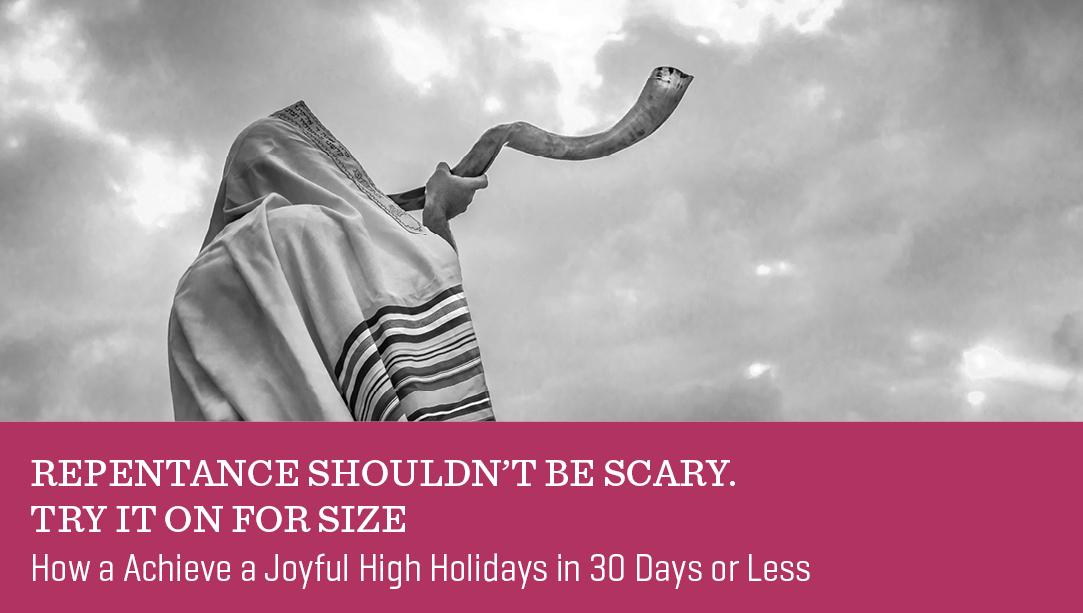 Repentance Shouldn't be Scary. Try it on For Size
How a Achieve a Joyful High Holidays in 30 Days or Less
That picture of a Jew crying in the corner, bitterly remorseful about his or her past misdeeds is, agreeably, a scary one. But it's also counterintuitive—what happened to positive reinforcement? Find out how to ace repentance this season, and come out happier for it.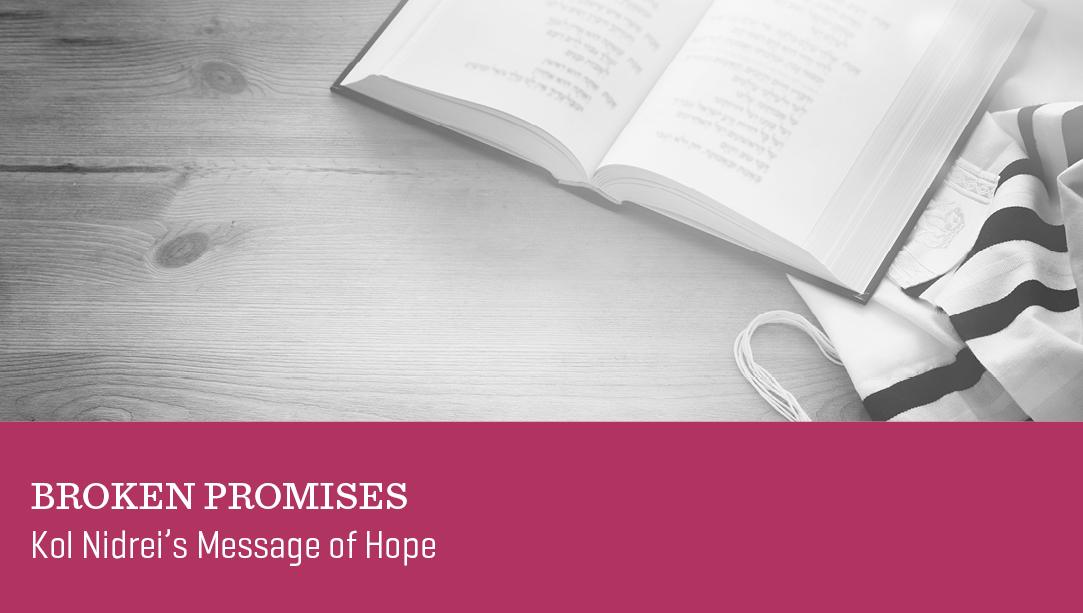 Broken Promises
Kol Nidrei's Message of Hope
Of all things, the Yom Kippur prayers start with the cancellation of vows. Couldn't we choose something a little more inspiring? Discover the fascinating historical background to this ancient tradition—and the reason why Kol Nidrei is the perfect opening pitch.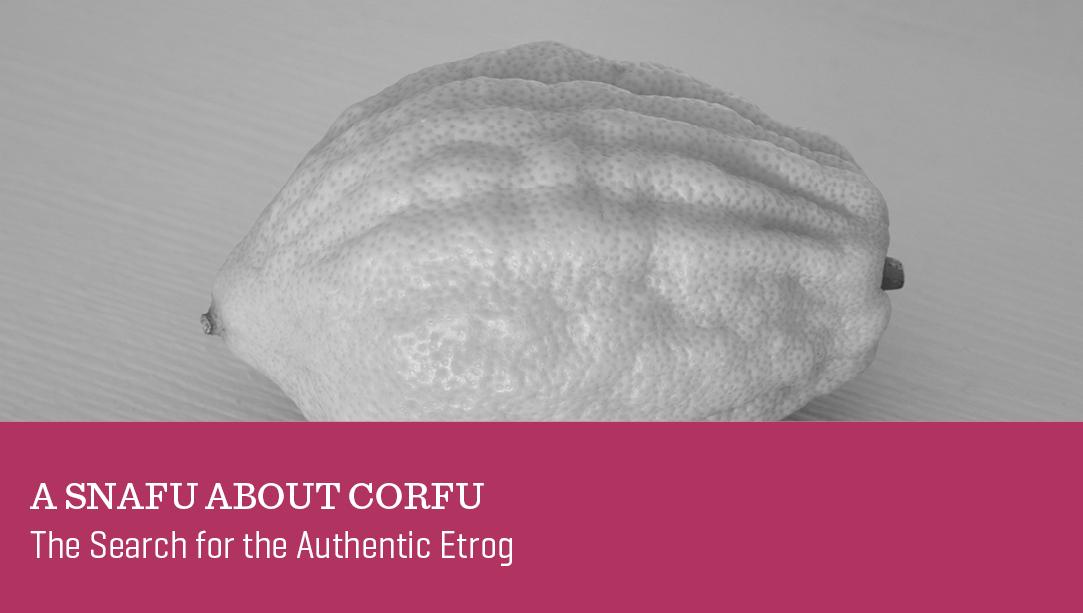 A Snafu about Corfu
The Search for the Authentic Etrog
Some centuries ago, a great controversy arose in Europe: Was the beautiful etrog from the island of Corfu the preferred specimen for use on sukkot, or was it unfit for use entirely? Get involved in one the most heated—and intriguing—rabbinic debates in recent history.
It's Just a Mistake, Isn't It?
Identifying Your Unconscious Self
We all make mistakes. Period. That's a fact of life. So why does the Torah require atonement for an inadvertent sin? Explore the pathways of consciousness exemplified in the Torah's prescription for sin. You'll be surprised to learn that you may not be who you really think you are.
Allocation, Allocation, Allocation
Everything Has a Time and Place: Use Wisely
What if you were as strong as Samson, rich as Jeff Bezos, and beautiful as Cinderella? An interesting question, but completely irrelevant to you. A curious mix of the yearly donations to the Temple and an announcement about forbidden mixtures packs a powerful punch about staying—and thriving—in your lane.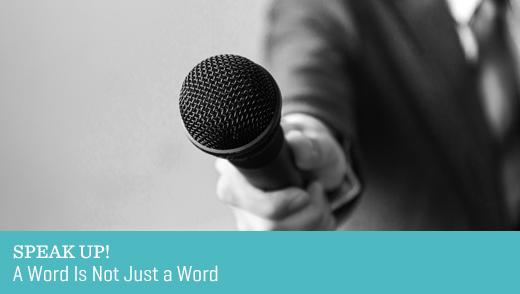 Speak Up!
A Word Is Not Just a Word
For too long, we have been told how we ought to refrain from negative speech. It's time to flip the narrative and take an opposite approach: speak, and speak a lot: just make sure it's positive speech. Never underestimate the impact of a good word, so get talking!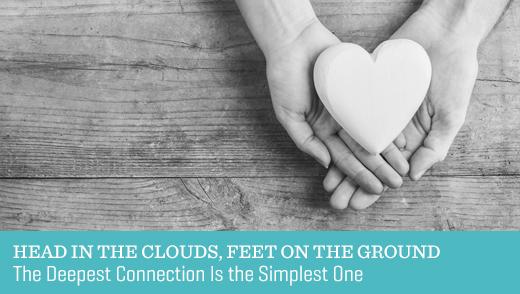 Head in the Clouds, Feet on the Ground
The Deepest Connection Is the Simplest One
Is it, "I love you, therefore I am committed to our relationship"? Or is it, "I am committed to our relationship, therefore I love you"? The man who single-handedly brought kabbalah to the world and burned fields with his eyes, yet was simultaneously very down-to-earth, shines a light on this important question.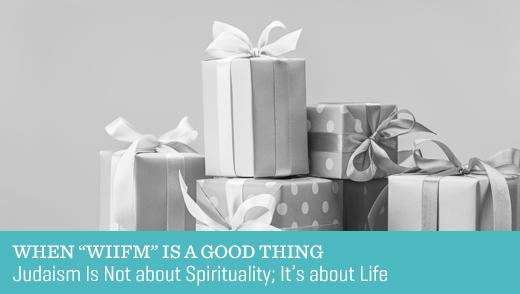 When "WIIFM" Is a Good Thing
Judaism Is Not about Spirituality; It's about Life
A six-week cruise with five-star accommodations, all expenses paid, plus free gifts. While that sounds like a terrific bonus package, it's hardly what you would expect in return for leading a pious life. One would expect promises for spiritual delights and G-dly pleasures. Well, Judaism has a radical idea about what religion means. Come discover what it is.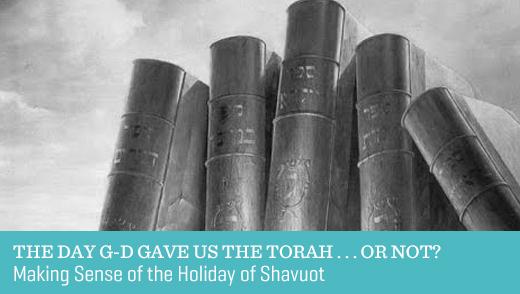 The Day G-d Gave Us the Torah . . . Or Not?
Making Sense of the Holiday of Shavuot
Shavuot is known as the day the Torah was given. A look at the phenomenon of crossing the international before the holiday unravels a whole new element to the holiday—and lends us fresh perspective on what it means to be Jewish.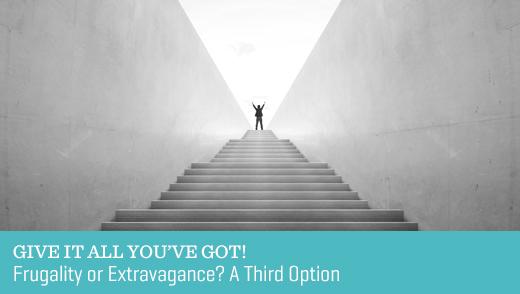 Give It All You've Got!
Frugality or Extravagance? A Third Option
Are you letting your inner artist go to waste? What about that project that you really wish you can accomplish one day: Are you letting the opportunity slip away? From the surprising behavior of certain desert princes, we learn that maximizing your potential is to realize the divinity in creation.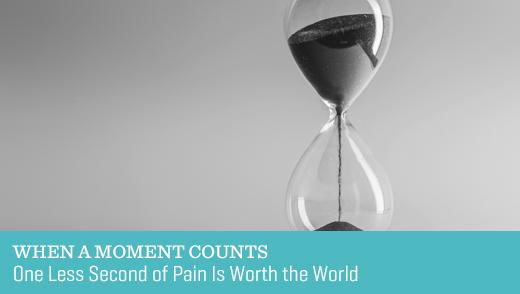 When a Moment Counts
One Less Second of Pain Is Worth the World
An entire nation was put on hold. Travel plans for millions of people were thrown off course. Why? To hold off the inevitable suffering of one woman just a little longer. Let that sink in. Such is the import of one person's pain. We ought to pay attention.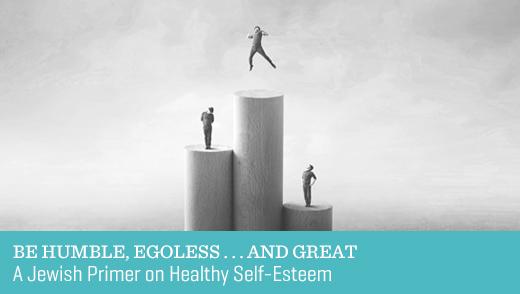 Be Humble, Egoless . . . and Great
A Jewish Primer on Healthy Self-Esteem. It's Not What You Think It Is
The meek, helpless Jew is a stereotype that has not boded well for the tribe. But taking one look at the doctrine of servitude embedded in the faith, one cannot help but think that we are some sort of seriously indentured bunch. Discover the secret to maintaining a healthy, if not glorious, sense of self-esteem in the Jewish way of life.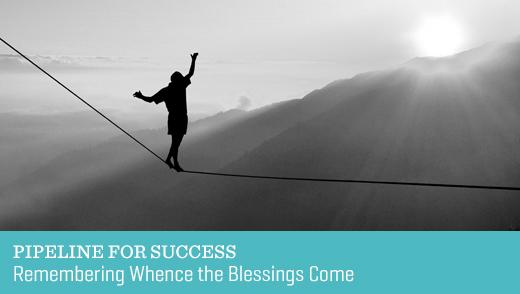 Pipeline for Success
Remembering Whence the Blessings Come
Did you know that almonds bloom extremely quickly? If you're not botanically inclined, don't worry: this class is just for you. From hastily flowering almonds, we move on to how to make a living and the formula for a successful life-work-faith balance. Not a bad deal for a bunch of tree nuts.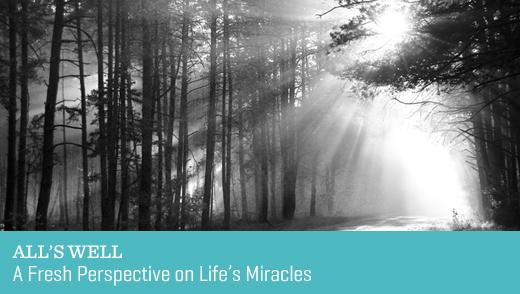 All's Well
A Fresh Perspective on Life's Miracles
When we look back at rough times and see how things turned out for the best, we become aware of the miracles in our lives. But perhaps the greatest miracles are the ones we are not even aware of. When we keep in mind the work G-d is doing for us, we can truly be at ease.
When You Dream a Dream
The Power of Imagination and Thought
In an effort to understand Judaism's fascination with dreams, we explore the human capacity for prophecy and examine scenarios in which a single thought can make a world of difference.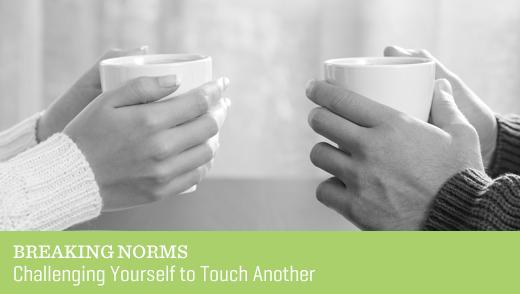 Breaking Norms
Challenging Yourself to Touch Another
The Four Questions feature prominently in the collective Jewish imagination. While these questions have been chanted for millennia, fewer know that embedded within the structure of the Passover seder is a clarion call for every Jew to put on a hat they may have never imagined donning. Answer the call!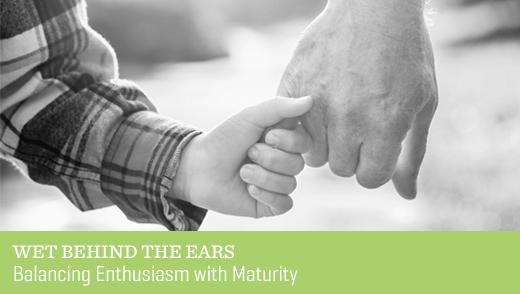 Wet Behind the Ears
Balancing Enthusiasm with Maturity
At the foot of the sea with the Egyptian army thundering behind them, one Jewish tribe started . . . throwing stones at another tribe! What? As we unravel this mystery, discover how to strike the balance between the enthusiasm you seek and the maturity you wish to master.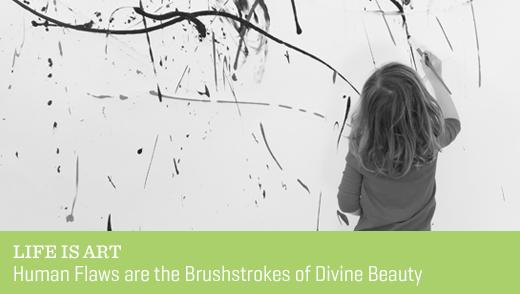 Life is Art
Human Flaws Are the Brushstrokes of Divine Beauty
Have you ever wondered what life would be like without so many flaws? Wouldn't your days be so much more meaningful if you didn't constantly struggle with doubt, insecurity, and hidden demons? Frankly, the answer is, "No!" The secret lies in a story about an idolatrous priest who embraces the Jewish message and ends up with an eponymous portion in the Torah bearing his name.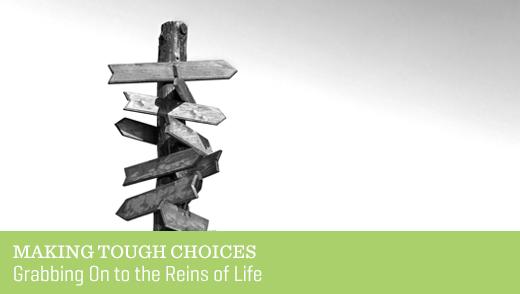 Making Tough Choices
Grabbing On to the Reins of Life
Ever landed in a tough spot with difficult choices? Was there a pitiful situation that set you up for some pretty bad choices? A little-known law about a slave getting his ear pierced at the door of his master encourages us all to face the music and make the best choice we can.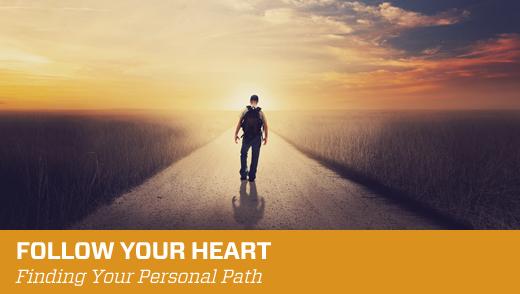 Follow Your Heart
Finding Your Personal Path
It seems that Jewry is fractured: the academic Jew, the spiritual Jew, and the do-gooder Jew. Which one is more important? The seemingly archaic furniture of the Temple comes to life in this lesson, to help each of us find our path.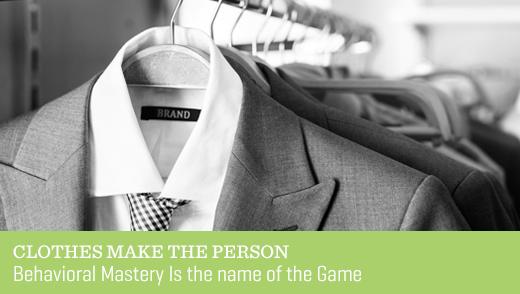 Clothes Make the Person
Behavioral Mastery Is the Name of the Game
From the moment Adam and Eve used leaves to cover their naked flesh, humans have forever been clothed. What does Judaism have to say about your suit and your prom dress? Discover the rules and regulations, the culture and the kabbalah of the clothing in your closet.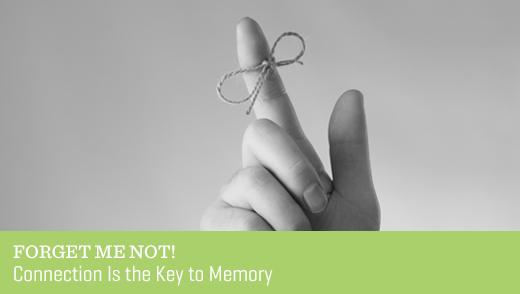 Forget Me Not!
Connection Is the Key to Memory
Now that we all have smartphones in our pockets, it seems ridiculous to tie a string around your finger to remember something. But that's how things were done for millennia. What's the connection between a knot and memory? Well, the connection is—believe it or not—connection.
Flip the Script
Writing the Narrative of Your Own Life
We live life one day at a time, every day another chapter. As the days pile up, they string together a narrative, a story that you tell yourself and relate to others. So what's your story? Is it a series of frustrations and mishaps, or a wonderful tale of success and meaning?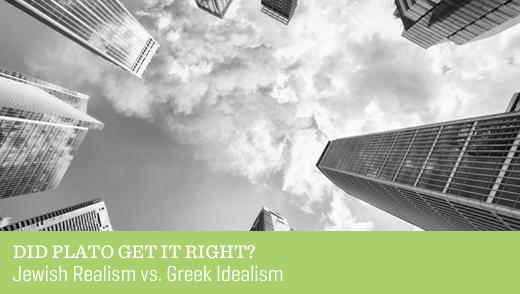 Did Plato Get It Right?
Jewish Realism vs. Greek Idealism
While Plato spoke of the universal—the dreamy ideal without concrete realization—Torah mobilizes us to take action in the here and now. In this class we discover heaven on earth in Judaism's more sublime sense of idealism, one deeply rooted in reality.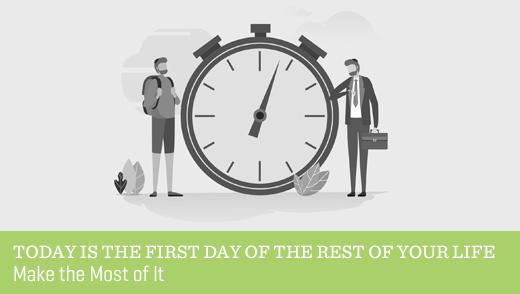 Today Is the First Day of the Rest of Your Life
Make the Most of It
Routine can be boring. A vacation, a surprise visit, a raging concert—now you're talking! But do you want your job to change every day? Do you like sleeping in a different bed every night? Would you enjoy a new relationship every week? Regardless of your answer, this class is for you.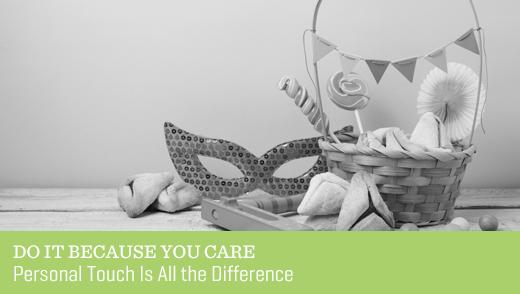 Do It Because You Care
Personal Touch Is All the Difference
Getting a birthday card with no personal message is just a wee bit disappointing. Have you ever done something like that? Have you ever "gotten it done" but without any personal feeling? Join the Jews in the perilous times of Shushanic Purim, and find the tools to inject passion and personality into your otherwise banal behavior.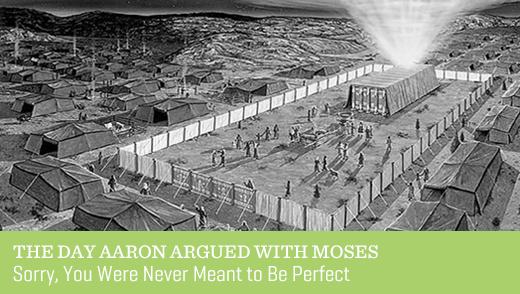 The Day Aaron Argued with Moses
Sorry, You Were Never Meant to Be Perfect
An odd thing happens in the desert as the Jews commence services in the Tabernacle: Moses and Aaron get into a whole kerfuffle about a burnt goat. True story. What's the significance of this peculiar debate, and what does it have to do with me?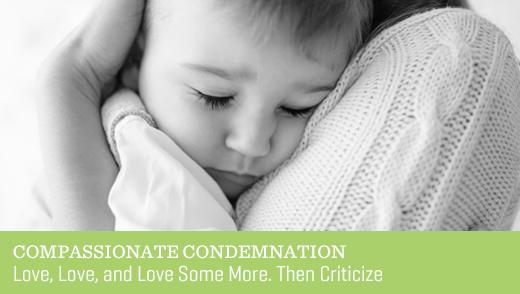 Compassionate Condemnation
Love, Love, and Love Some More. Then Criticize
It can feel pretty good to call someone out for their faults and wrongdoings. As you sit atop your moral high horse, it's nice to know that you can see evil for what it is. But a curious law in the obscure topic of lepers in the Torah teaches us a radical different approach. An approach grounded in profound compassion and a deep sense of love.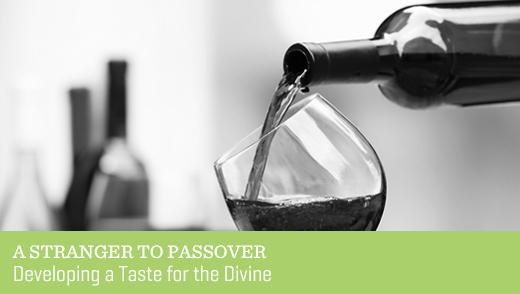 A Stranger to Passover
Developing a Taste for the Divine
Not unlike fine wine and whiskey, a taste for G-d needs to be developed. Passover is a time of personal connection, a time to become a real connoisseur of spirituality. This lesson explains how.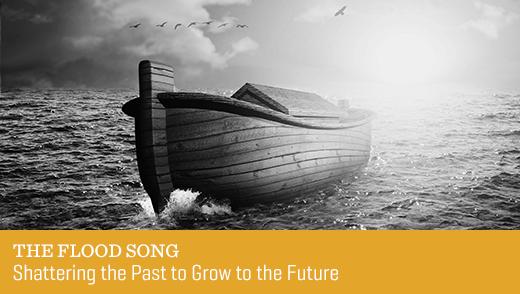 The Flood Song
Shattering the Past to Grow to the Future
The imagery of the flood is downright terrifying: dark, raging waters pummeling Earth for forty days straight, eradicating everything in its wake. Yet, surprisingly, the Midrash sees this turbulent event as a serene song of praise to G-d. What does this dramatically divergent perspective tell us about the tumultuous breakdowns in our own lives? Sail the high sea of Noah's ark to discover the answer.
Be an Influencer!
The Best Defense Is Offense
"No one will ever change the way I think and act!" said no one ever. The fact is that our environment has a tremendous impact on shaping who we are, and to think that you will remain completely unaffected by your surroundings is wishful thinking. So: What to do if you find yourself in sundry situations? Discover the wisdom embedded in Avraham's first test and what it tells the modern person today.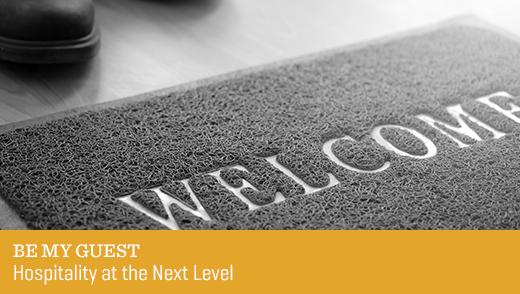 Be My Guest
Hospitality at the Next Level
So you think you're a great host, right? You probably are, and the detailed account of Avraham's hospitality is here to up your game. A detailed look at the behavior of our generous forefather reveals that hospitality is a whole lot more than simply opening your home—get ready to become a therapist too!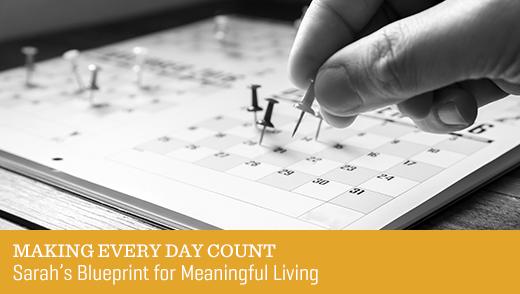 Making Every Day Count
Sarah?s Blueprint for Meaningful Living
The Torah describes Sarah as beautiful and wise, and above all, her "days were complete." Are your days complete? What does that mean anyway? And whatever it does mean, what's the magic bullet that enlivens every day to be "complete"? A tour through a host of Chasidic ideas uncovers the answer to this important question.
Your Two Cents
A Little Effort Is Worth a Lot of Impact
We all dream of a future Temple that will herald in the messianic era. Have you every stopped to think about who will get the contractor bid for the project? Conflicting accounts across the Talmudic discipline paint a hazy picture: Some say it'll come down from Heaven prefab. Others say Jerusalem Contractors, Inc. will be formed. So which one is it? The answer will tell you a thing or two about what it means to put in a day's work.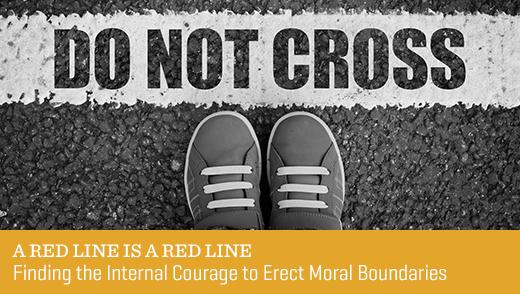 A Red Line Is a Red Line
Finding the Internal Courage to Erect Moral Boundaries
On that fateful night on a mountaintop, as Jacob dreamed, the entire Land of Israel folded beneath him. The reason? It was a harbinger of his descendants' future conquest of the Land. Harbingers aside, what is the reason G-d fashioned such a fantastic miracle? For pure sentiment? It turns out that this sentiment is a key component in crafting the moral compass for Jacob's descendants for all time.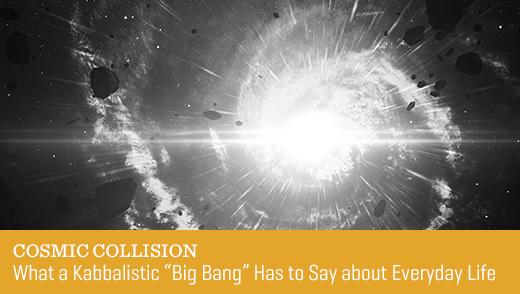 Cosmic Collision
What a Kabbalistic ?Big Bang? Has to Say about Everyday Life
Cosmic collisions, and abundant lights shattering vessels and raining sparks into darkened worlds: sounds like the stuff of a fantasy movie—but it's not. Believe it or not, it's the kabbalistic rendering of Creation, and it has major implications for how the world operates, and more importantly, how you operate. Discover the secret of the cosmos and yourself, through the surprising vehicle of a narrative about Edomite kings.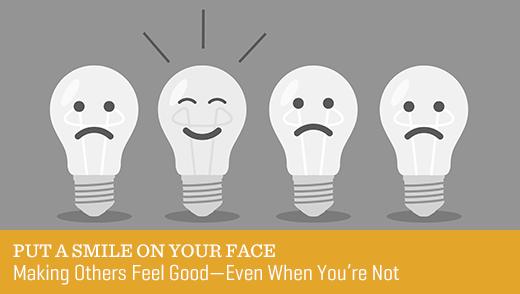 Put a Smile on Your Face!
Making Others Feel Good?Even When You?re not
"Be true to yourself!" is a refrain often heard. Hey, if you're not feeling it, then why bother faking it and putting on a smile just for others? While popular wisdom may suggest so, the behavior of a tormented slave named Joseph in the dungeons of Egypt speaks volumes of how we ought to think about others around us and the demeanor we should maintain to brighten others.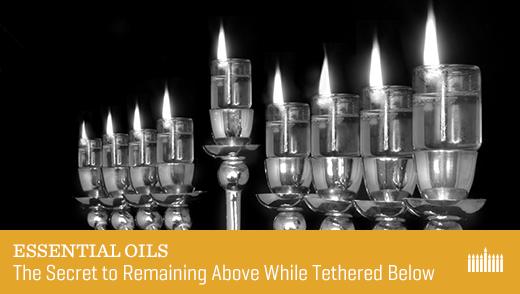 Essential Oils
The Secret to Remaining Above While Tethered Below
Everyone is dieting these days, so oil is pariah number one. But on this holiday, we set aside our reservations and indulge in latkes, doughnuts, and take the opportunity to load up our menorahs with oil. So, what's with the oil? Aside from a relic of the ancient story, a fascinating ride through the Chasidic perspective on oil reveals some important truths about who we really are.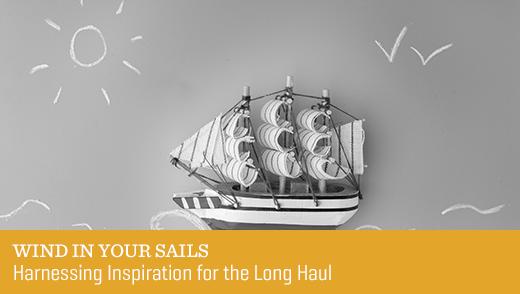 Wind in Your Sails
Harnessing Inspiration for the Long Haul
Many a wise person has said that "Indifference . . . is more dangerous than anger and hatred," or "Apathy is the death of democracy." Indeed, to be uninspired and emotionless is a terrible predicament. But all those people jumping up and down on mountaintops, screaming with passion, don't seem to be the answer either. So what does an even-keeled person do? The dramatic, heart-wrenching reunion of Jacob and his son Joseph uncovers a refreshing answer.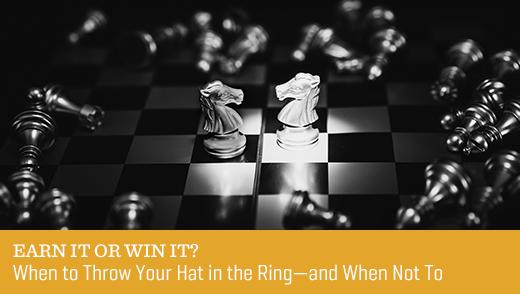 Earn It or Win It?
When to Throw Your Hat in the Ring?and When Not To
A marriage that survives a bitter fight is stronger than it was before. A person who is crushed and then bounces back is arguably emotionally healthier than your average Joe. So, what message should we be giving to our kids? Challenge them or coddle them? Put them through the wringer or pamper their path? An insightful conversation between a rebbe and his son, about the lifetime of our forefather Jacob, sheds profound light on these questions.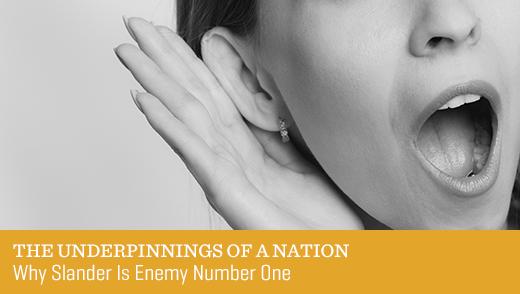 The Underpinnings of a Nation
Why Slander Is Enemy Number One
We all know the story of the Jews in Egypt: bone-crushing slavery for hundreds of years. What caused this terrible catastrophe? Was it perhaps because they were habitual idolaters? Nope. After a kerfuffle with two bickering Jews, Moses declares that slander, above all, was the root cause of suffering. Really? Is it that bad? Ride the train of Jewish nationhood to discover why, yes, it is really that bad.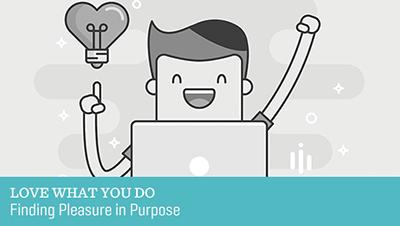 Love What You Do
Finding Pleasure in Purpose
We all long for that vacation. Sandy beaches, crystal blue waters, and picturesque mountain peaks. And then we look at the drab, grey office walls and our world goes dark. Is there any way to get the feeling of waking up in a hut on stilts in the French Polynesia while stuck in suburbia doing same old, same old? In this lesson, we will find out how.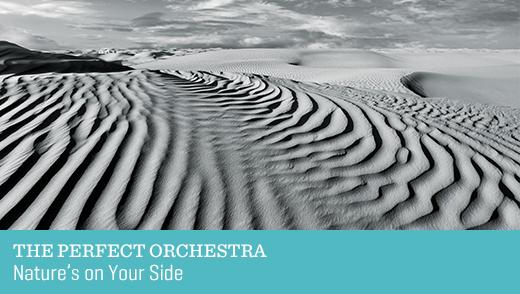 The Perfect Orchestra
Nature's on Your Side
Ever felt that you're trying to do the right thing, yet everything is lining up against you? Is nature itself your adversary? Heaven forbid! A complex story of returning warriors and desert taxation reveals the encouraging message that when all is said and done, G-d is orchestrating everything to help you out.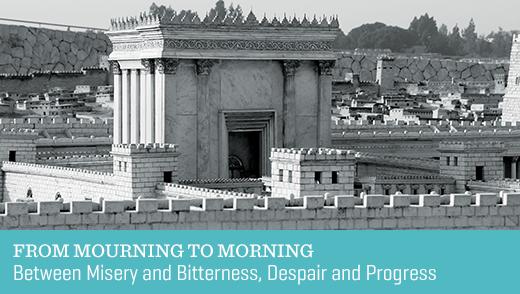 From Mourning to Morning
Between Misery and Bitterness, Despair and Progress
Thousands of years after she lies in ruins, the Jewish people still mourn their holy Temple. Hasn't that window closed already? Can we really be so pained so many years later? The Sages' take on the proper method of grief turns this mourning into a propeller for growth, a look towards the joy of tomorrow.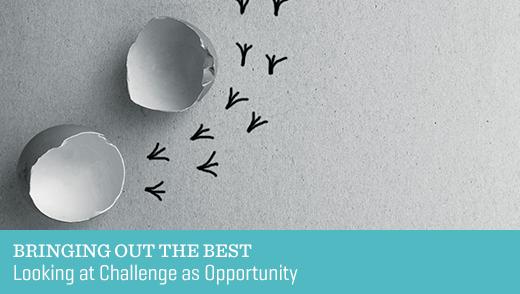 Bringing out the Best
Looking at Challenge as Opportunity
"Comfort, be comforted, my children," declares G-d. Sounds great, but what' the mystery of double comfort. From the ashes of a sacked Temple to the ruins of our own lives, discover the balm for your aching soul—the secret to grabbing those tests and slaying them forever.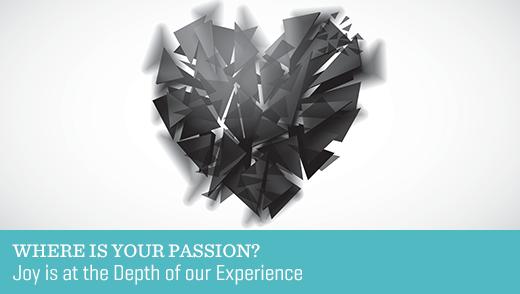 Where is Your Passion?
Discovering what really makes you tick
When Moses descended from the mountain with the tablets in hand, he was met with a horrific sight: a nation gone mad. Horrified, he smashed the tablets to smithereens. But he knew about the carnage already on the mountain, so what changed when he actually saw it? Discover the secret Moshe saw and use it as a cautionary tale in your own life.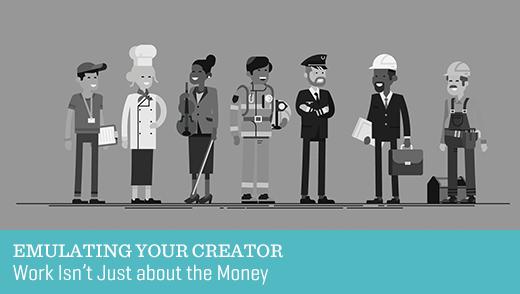 Emulating Your Creator
Work isn't Just about the Money
Oftentimes we wonder what life would be like without working another day. Why do we have to work so hard anyways? Is there any point to all this toil and sweat? Of course there is—it is, in fact, your only chance to be just like your Creator. Relish it.
Unlocking the Hair Lock
The Secret of the Upshernish
A prevailing custom in many Jewish communities is to leave the hair of a young boy uncut for his first three years. The first haircut is celebrated with joy and fanfare. What is behind this mysterious custom? Not so surprisingly—a lot. And it's not just for kids.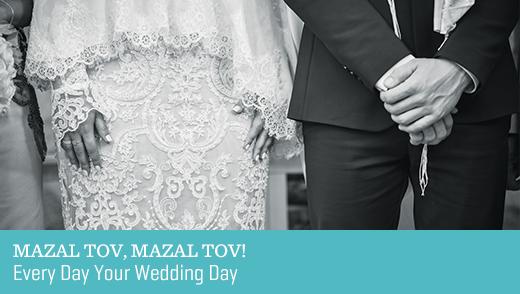 Mazal Tov, Mazal Tov!
Every Day Your Wedding Day
How does that sound? Not the expenses of course, but the honeymoon. Sounds great, no? It does, but the reality is that every day is certainly not the wedding day. The hair-splitting genius of an early 20th Century European Talmudist uncovers a fascinating idea about marriage that should help reignite that romantic spark every day.
Mind Over Matter
The Tefillin Mind Game
Do you find your emotions difficult to contain? Welcome to the human race, my friend; the heart is a wild thing. The good news is that we have a built-in control, and it's called the mind. Funny enough, the two boxes of tefillin affixed daily to the head and the arm have a lot to say in this conversation. Find out how in this lesson.
The Need to be Needy
Complacency is the Graveyard of Growth
As we turn our eyes to a new year, the liturgy and practices of Rosh Hashanah emphasize time and again how needy, how humble, and how downtrodden we are. Why the depression? The story of an emigrating Babylonian sage seeking new heights gives us a lot of food for thought about our position in life—and what it takes to catapult to ever greater peaks.
Jews in Shoes
Grounded Below, Turned Above
Of course we need shoes. It's no fun walking barefoot over rocks or around the kitchen after that glass pitcher shatters. Shoes are just a part of life. But all of a sudden, when it comes to holy days, places, and times, shoes are literally flying off our feet. What's behind these mandated shoe removals?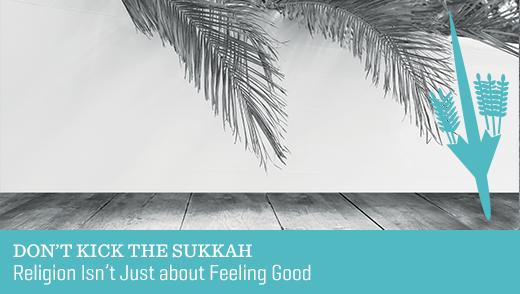 Don't Kick the Sukkah
Religion isn't Just About Feeling Good
Avraham serves angels and is rewarded with a Sukkah. We sit in a Sukkah and are to be rewarded in Messianic times with a Sukkah of Leviathan skin. The Gentiles kick their Sukkah when it's too hot, and the Jews calmly walk out. Discover the meaning behind this bizarre Sukkah medley.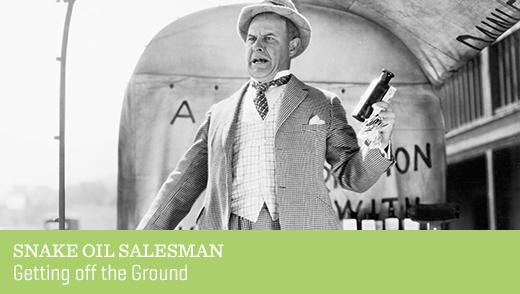 Snake Oil Salesman
Getting off the Ground
"Be a mensch!" is probably something you've heard before. But is that limited to an annual donation to the synagogue sisterhood and holding the door for that bulky stroller? What does it really mean to be human, a real mensch? The snake crawling on the ground gives us a pretty good idea of what it's not—and an inkling of what, indeed, it is.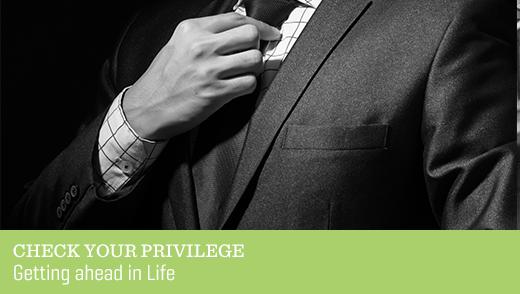 Check Your Privilege
Getting ahead in Life
Who's more admirable—the self-made man, or the born rich? And which one would you rather be? Rather than put any one side down, journey through the Torah narrative of human and animal law to discover the beauty of both—and how to utilize everything to get ahead.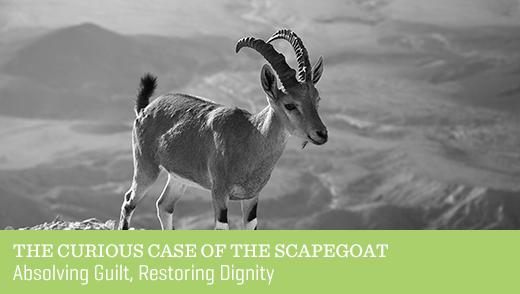 The Curious Case of the Scapegoat
Absolving Guilt, Restoring Dignity
In one of the most dramatic rituals of Temple times, a goat was sent off to the wilderness and tumbling down a cliff on the holiest day of the year, Yom Kippur. What is behind this curious ritual? The mystics tackle this mitzvah head-on, and we emerge with a lesson in forgiveness and grace.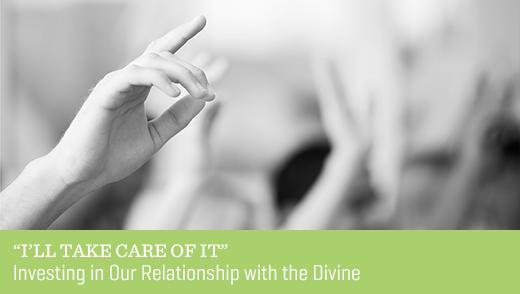 ?I?ll Take Care of It?
Investing in Our Relationship with the Divine
Is there a pressing matter in your community that no one seems to really care about? Is there someone who, for whatever reason, is overlooked by everyone else? When it comes to choosing a cause, it can be tempting to take on the popular cause du jour. But sometimes, becoming a better person means taking the path less trodden—even if it isn't so popular.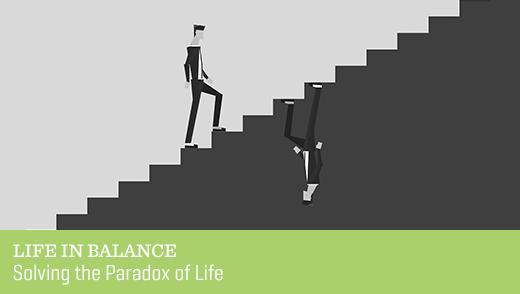 Life in Balance
Solving the Paradox of Life
Are we supposed to be proud or humble? Spiritually sensitive, or career-driven? So many extremes in life, and so many paradoxes to navigate—it can be quite dizzying. A command to let the earth rest for a year, a small mountain in the Sinai desert, and a Temple-era practice of freeing slaves provide the backdrop for striking the perfect balance.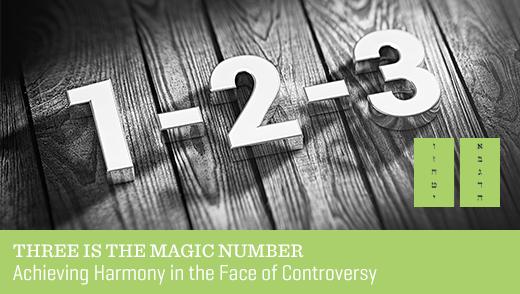 Three is the Magic Number
Achieving Harmony in the Face of Controversy
There's something extremely satisfying about settling a dispute between two parties. Of course, it would be nice if everyone agreed about everything, but that's just not happening. Or would that even be preferred? Apparently, when G-d married heaven and earth in the present we called Torah, He taught us this: One is good, but to make two into one is even better. And that's the magic of three.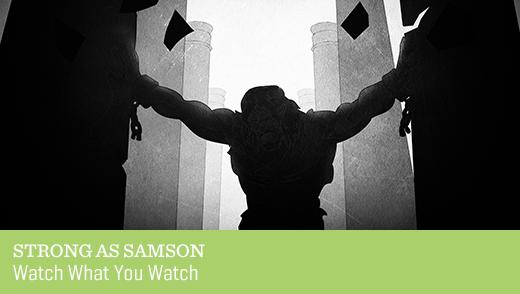 Strong as Samson
Watch What You Watch
The name "Samson" is literally synonymous with "strength." Journey through the life of this colorful and mystifying character—strongman, judge, leader of the people, Nazarite, and of course, a man of G-d. Along the way, discover the weak link of his story—and how to avoid it in your own.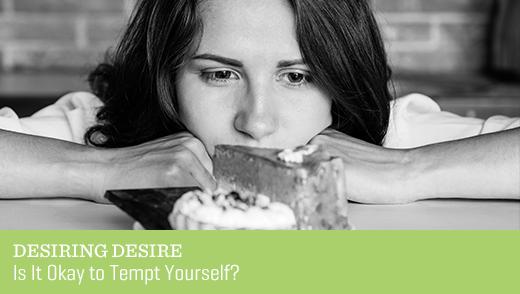 Desiring Desire
Is It Okay to Tempt Yourself?
Somewhere, in some distant land, there exists the perfect person who is not even tempted by evil. For the rest of us, we're stuck with the daily struggle of life. The good news is that struggles make us better people: more committed—and it makes G-d proud, too. So, perhaps we should try to look for even more to struggle with? Raining quail in the desert tell us, "No!"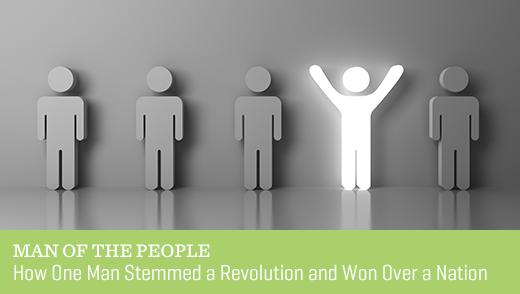 Man of the People
How One Man Stemmed a Revolution and Won Over a Nation
It's an angry scene. Future hopes nursed for generations have been shattered. A furious mob wants to oust the incumbent leader. People are wailing on the sidelines. The pressure cooker is about to burst. One man steps in and saves the day. Caleb was his name. What did he say and how did he do it? Find out in this exciting class.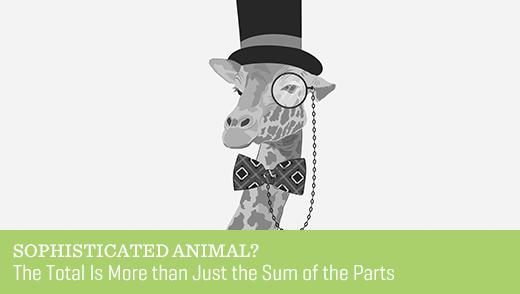 Sophisticated Animal?
The Total Is More than Just the Sum of the Parts
It's an age-old question: Is man simply a sophisticated animal, or an entirely different species? Let the critics cluck and the cynics chuckle, but Moses has a message to deliver: It's definitely the second option. Find out how his showdown with a rabble-rousing Korach centered on just this question.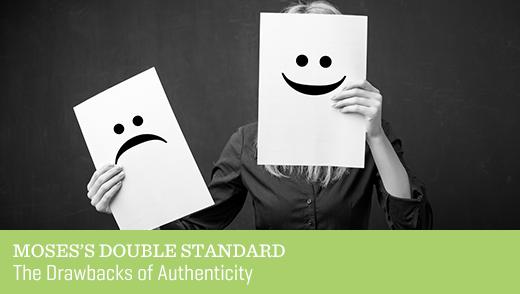 Moses?s Double Standard
The Drawbacks of Authenticity
Sure, we'd all like to believe that we behave in private just as we do in public—but oftentimes, that's simply not the case. So, are we just bald-faced hypocrites? Should we make our public actions consistent with our private ones and let it all out? A sad story of Moses and the rock tells us a thing or two about this tension.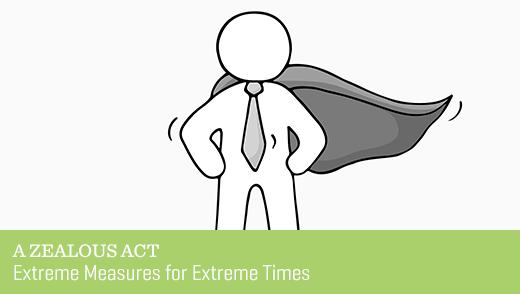 A Zealous Act
Extreme Measures for Extreme Times
You've seen it before: the zealous guy who is quick to act and take extreme measures when everyone else is too afraid to move. When's the right time to be "that guy"? And when should we back off and just let things be? A desert showdown between a zealous student and a brazen prince gone astray holds the answers to these tough questions.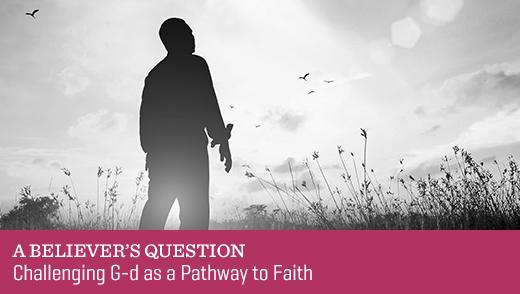 A Believer's Question
Challenging G-d as a Pathway to Faith
To believe is to follow G-d unquestionably. Right? Wrong. Through the eyes of such greats as Abraham and Moses, we discover that to believe is to challenge; to wrestle with G-d and emerge stronger. After all, if you don't really believe, who cares?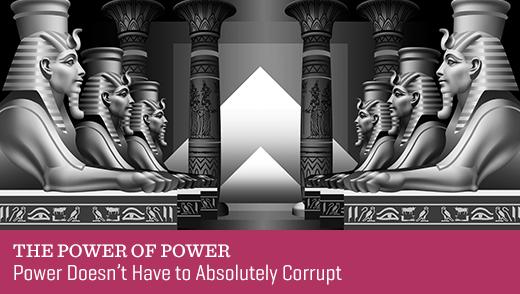 The Power of Power
Power Doesn't Have to Absolutely Corrupt
Sounds pretty unbelievable, right? The more power, the more corruption is the word on the street. As we journey across Egypt and witness the devastation of the firstborn, we learn that the story of the Exodus is a story about abuse of power--and how to avoid such corruption.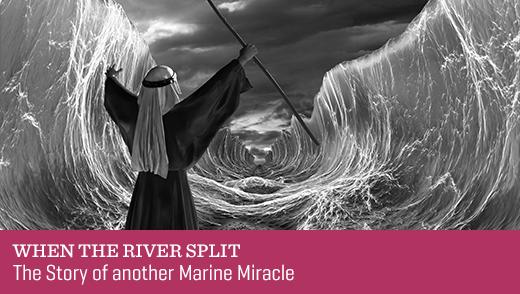 When the River Split
The Story of another Marine Miracle
When a Talmudic sage was on his way to performing a mitzvah, crazy things happened: A donkey kept a mitzvah, and a river split in half to make way for his entourage. What's the message of this wondrous tale?
Father(-in-law)ly Advice
Why You Need a Mentor
While many great leaders are too busy for the average folk, Moses helped every Jew sort through their personal issues. But when his father-in-law advised him to take it easy, Moses took a step back. Why? Moses is a great help, but there's no substitute for internal transformation. For that, you need a mentor, not a Moses.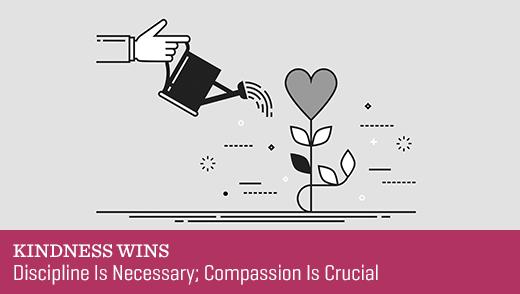 Kindness Wins
Discipline Is Necessary; Compassion Is Crucial
Scholars throughout the ages were mystified by the law against mixing meat and milk. A ride through the kabbalah of these two culinary counterparts, coupled with a detail in kosher law, delivers a profound lesson about managing your emotional bank account.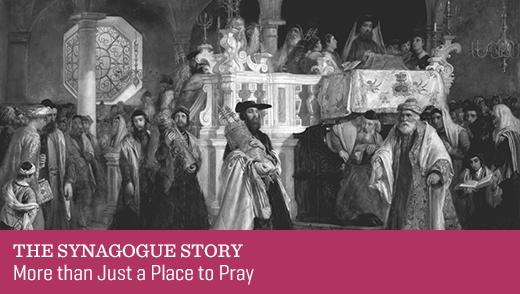 The Synagogue Story
More than Just a Place to Pray
For millennia, the synagogue has served as the hub of Jewish life. These structures, large and small, are used for prayer, celebration, and a bevy of communal functions. Explore the importance of synagogues, the laws mandating their construction and maintenance, and proper synagogue conduct.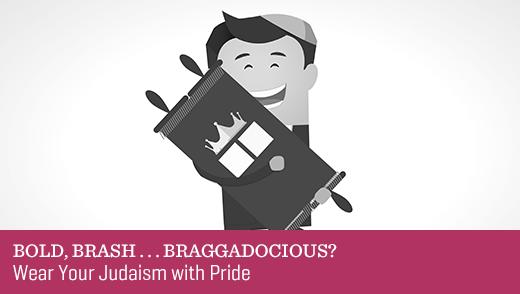 Bold, Brash . . . Braggadocious?
Wear Your Judaism with Pride
When the first mitzvah tanks rolled out on the streets of New York, many people turned heads . . . and noses. We've come a long way since, and it's time to settle the score: Should we wear our Judaism on our sleeve, or keep our religious lives to ourselves?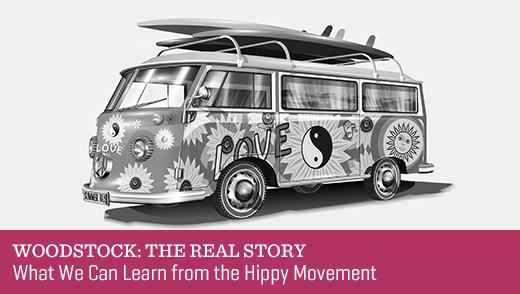 Woodstock: The Real Story
What We Can Learn from the Hippy Movement
Remember the hippy counterculture, when droves of young Americans rejected the sensible path of their parents? What caused that sort of mayhem? The Purim story teaches that what may have looked like a wild, senseless party was, in fact, a symptom of a longing for meaning. Sometimes, real growth only comes through rejecting the "establishment."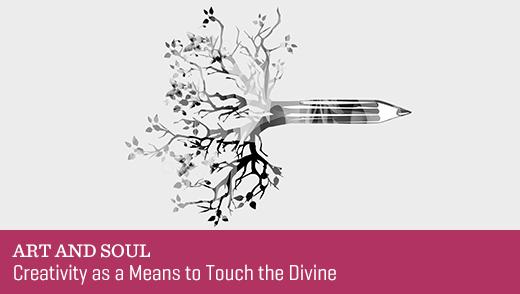 Art and Soul
Creativity as a Means to Touch the Divine
Musicians, dancers, photographers, poets, artists, and many other people bursting with creativity endow our world with color, meaning, and beauty. At the core of such abundant creativity lies an unbridled spirit, a freedom of expression, and boundless energy. How does that jive with a religious lifestyle that appears so restrictive and limiting?
Where Do I Fit In?
The Synthesis between Community and Individual
What makes you most proud? Your individual accomplishments, or your contribution to the community? Are those perhaps the same thing? What if they clash? And which one is more important? Sacrificial goats, the tablets at Sinai, and the breastplate of the High Priest are the surprising authors of insightful commentary on these very questions.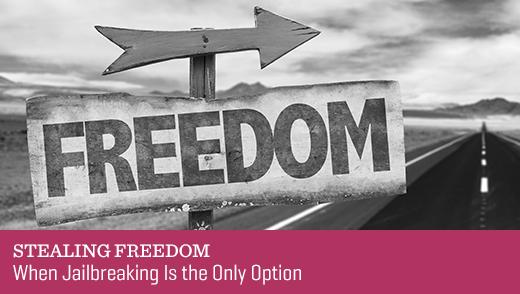 Stealing Freedom
When Jailbreaking Is the Only Option
"You don't have what it takes." "Stop faking it." "Who do you think you are?" Ever heard those before? Yeah, we all have. You want to turn things around, be a better you . . . despite all the naysayers. What to do? Take a cue from the Passover story and "snatch your afikomen"—steal your way to a brighter future.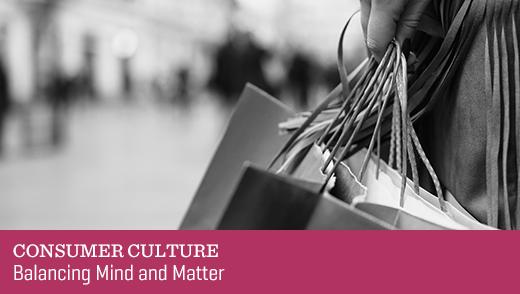 Consumer Culture
Balancing Mind and Matter
Many great sages sufficed with bread and water, shunning the caviar and the Rolls Royce. But is having a few extras really so bad? Discover how, when, and why we ought to make use of the finer things in life in a way that complements, rather than contradicts, our spiritual selves.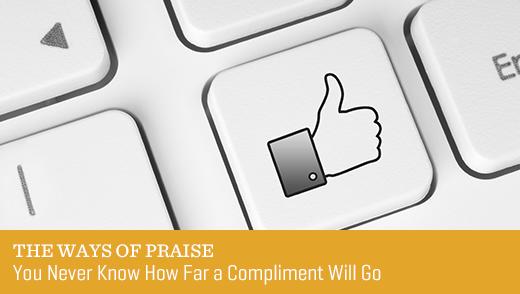 The Ways of Praise
You Never Know How Far a Compliment Will Go
Of all the impressive people in the Bible, only one gets a shout-out from G-d. Not Moses, not Abraham, and not Elijah. Who? Noah, of all people. What was so special about this deluge-dodging daredevil that earned him such heaping praise?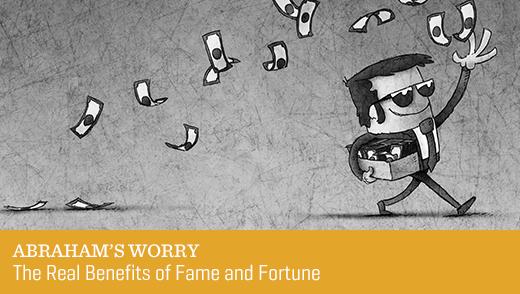 Abraham's Worry
The Real Benefits of Fame and Fortune
"He really only did it so everyone can say how nice he is . . . ." Ever heard that one before? Has the prospect of doing the right thing for the wrong reason ever scared you off? Through the worries of Abraham and the mendacities of recalcitrant husbands, discover your hidden goodness and never be scared again.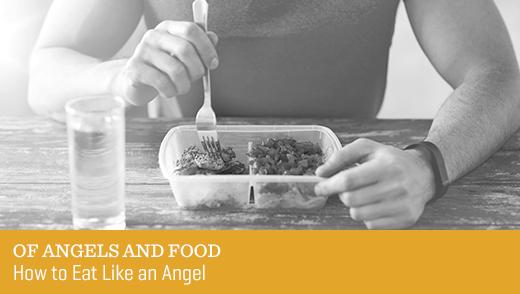 Of Angels and Food
How to Eat Like an Angel
Ice cream, savory peanuts, filet mignon—we all have our preferences. But can there be anything holy about our eating habits? Is there a noble side to digging in? Surprisingly, the answer is "Yes!" Find out how to take your gastronomic pursuits to the next level.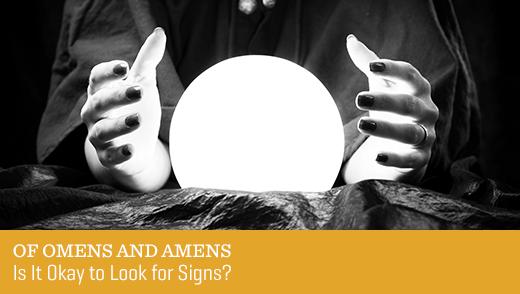 Of Omens and Amens
Is It Okay to Look for ?Signs??
While the weatherman jabbers on about the future, we are still wary of pulling out the crystal ball and letting it call the shots. But some people do indeed avoid the thirteenth floor of a building, or scheduling anything significant on Friday the Thirteenth. So, what does Judaism say about all this spooky stuff?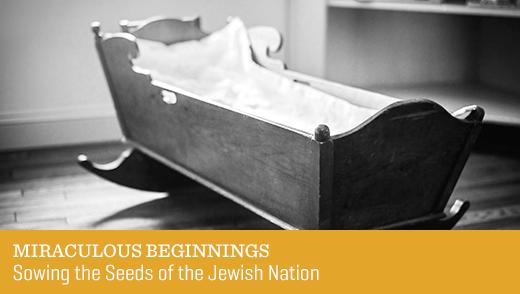 Miraculous Beginnings
Sowing the Seeds of the Jewish Nation
The painful theme of childlessness is found again and again at the beginning of the Jewish story. But why did the beginning of our nation entail such hardship? Discover the depth and the beauty of our prayerful matriarchs as they laid the foundation for the eternal edifice of the Jewish people.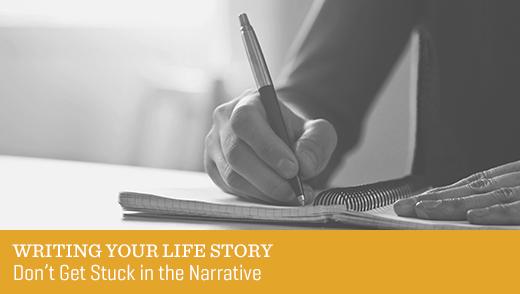 Writing Your Life Story
Don't Get Stuck in the Narrative
Ever feel like your life is playing out in front of you, and you are just watching the show? While past failures and perceived challenges may make it seem like your life's story has already been written, Jacob shows that at any moment, we can turn things around for the better.
Game of Names
Who Is the Real Jew?
What's the ideal modus operandi? Aggressive and brash; assertive and confident? Or perhaps more reconciliatory and compromising; meager and humble. It is this identity crisis that unfolds over the name change from "Jacob" to "Israel." That both names are kept for posterity speaks volumes to our approach in life as servants of the Divine.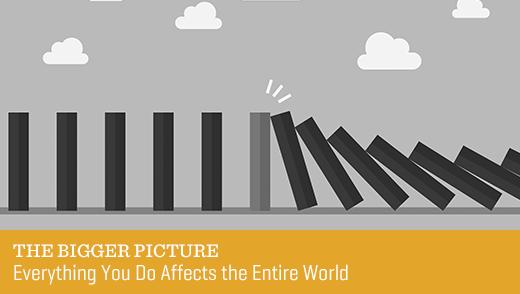 The Bigger Picture
Everything You Do Affects the Entire World
It's easy to be the good guy when nobody's watching. But when there's nobody around, where do you find the moral fortitude to withstand temptation? It's the realization that our actions affect far more than the here and now that empowers us to act responsibly.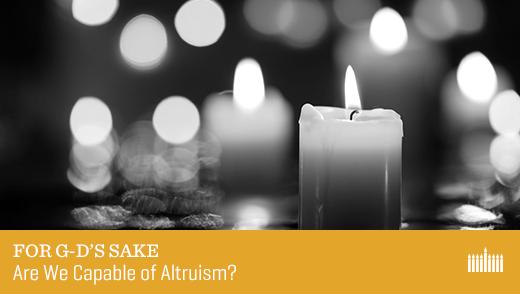 For G-d's Sake
Are We Capable of Altruism?
We get it. It's hard to always be firing on all cylinders. We're talking in a spiritual sense—to always be doing good things for the right reasons. So, go ahead and do what it takes to get the job done. But remember, there's one part that you should always keep sacred, a lone pocket of truth that is altruistic and pure. And it's burning right there—in the Chanukah candles.
When Life Give You Exile...
Lessons in Anger Management
If your brothers sold you into slavery, you wound up in prison, and you were estranged from your home for seventeen-plus years, you probably wouldn't think too highly of your next of kin. But Joseph shattered all expectations and acted majestically with his past tormentors. From whence his courage? Expose the secret sauce of this towering figure of forgiveness.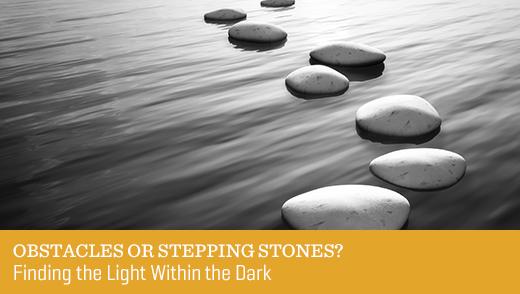 Obstacles or Stepping Stones?
Finding the Light within the Dark
We're used to thinking of light and darkness as polar opposites, existential metaphors for all kinds of binary worlds. In this class, we plumb the depth of kabbalistic paradigms to come up with a fresh perspective—one that can, perhaps, reframe life in a surprisingly empowering way.